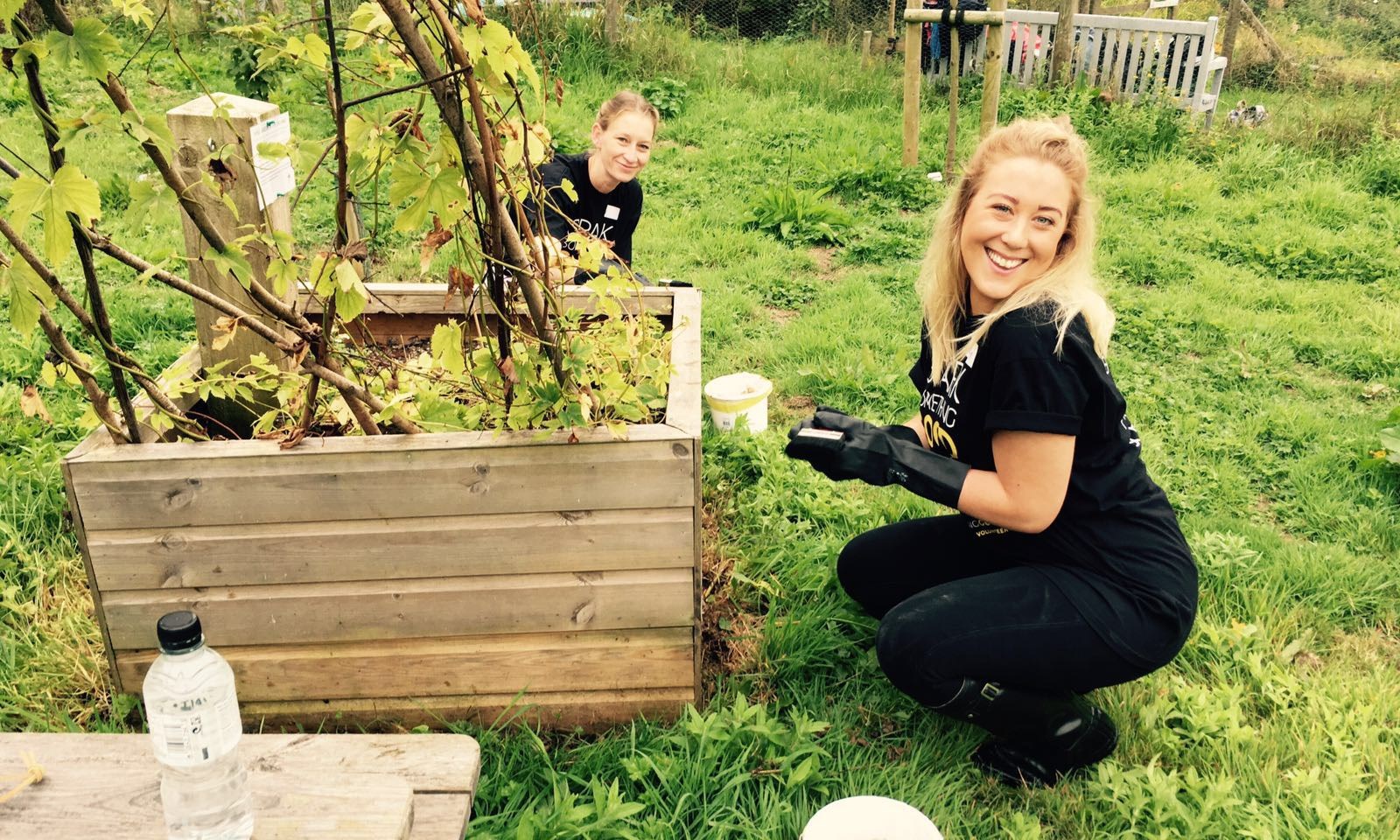 The end of the financial year is looming and if you're not groaning at the thought of finally completing the tax return you've been putting off, you're very likely reconciling last year's accounts and starting the budget planning for the year ahead.
I imagine you're up against another year of fewer resources and greater expectations. Not only is there the sad fact that the office party that was once a black tie dinner at a stately home is now sandwiches down the pub, it's back to finding greater efficiency in an already stretched core budget.
But what if you're wasting your single biggest asset? Employee volunteering has already shown that it can lead to a happier, healthier, more productive workforce. And can even make your customers choose your brand over your closest competitor. So why are so many companies missing it?
Perhaps it's not something that has been seen as core business, but rather as a nice to have. Maybe it's the perception that a programme of this type might involve a high commitment of time or money. But for those that have made it work, it's something that has been proven time and again to deliver results. And when it comes to staff motivation, it's far more effective than a tuna sandwich at the Fox and Hounds.
Around a quarter of private sector companies have employer-supported volunteering programmes in place, and over half of employees working at companies that don't would like their employer to have one. Our research with the wonderful companies we work with at Neighbourly, like Marks & Spencer and The Body Shop, found that a staggering 80% of their employees found that the experience of volunteering through Neighbourly made them feel happier, 86% said it raised the profile of their company in the community, and no less than 100% said it made them feel proud to be an employee.
While the benefits of volunteering as an employee are clear, surprisingly, on average only a third of employees in companies that have an employer-supported volunteering programme in place take up the opportunity.
Among the most frequently cited reasons for not volunteering from the employee side is not being able to choose the activity, not being clear on the skills being gained from taking part, and not having enough information about what is on offer.
There are barriers too on the charity side. Research from the Universities of Hull and Sheffield has found that charities are often unsure on how to 'pitch' opportunities to employers and need to become more 'employee volunteer ready'.
And ultimately, everyone wants to see more clearly the long-term benefit for the employee, the company, the charity and those the charity is helping.
For employers this means putting in place volunteering programmes where they don't exist, connecting to a wide variety of local charities and publicising these opportunities to staff through internal communications. It means finding the right balance between employee needs, business needs and charity needs and then letting your employees take the lead so that there is ownership and freedom around the projects they can support.
For charities it means building in tailored employer supported offers to existing volunteering programmes, setting out a clear case for support from companies, and using new ways to publicise their needs.
And for everyone supporting employers and charities to connect, it means finding better ways to show the benefits.
It's time to put employer-supported volunteering centre stage in the push for happier, healthier, more productive workplaces. And with clear benefits from culture to brand sentiment, from new sources of support to greater social impact, that's one decision everyone can get on board with.
Find out more about employee volunteering with Neighbourly here.
About Neighbourly
Neighbourly matches charity and community projects with people and companies that can donate time, money or surplus. Get support by creating and sharing a project or give support by following, donating or giving a day to volunteer.
Businesses: email us about memberships on hello@neighbourly.com
Charities: get your project started here
Supporters & volunteers: sign up to be part of the Neighbourly network here