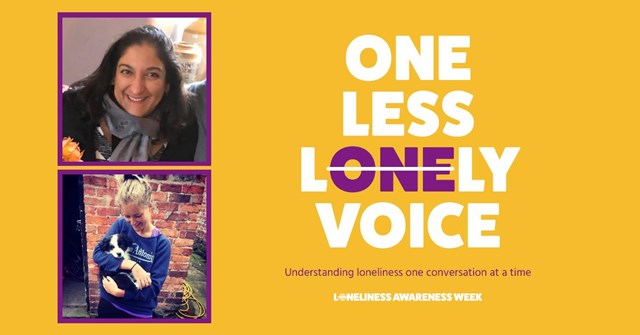 According to research from British Red Cross and Co Op, over 9 million people in the UK – almost a fifth of the population – say they are always or often lonely.
Loneliness is one of the most complex of human emotions that touches us all - old or young, rich or poor. Yet, for those affected, it's rarely talked about.
Through the Neighbourly community, we've seen the tremendous impact small charities and volunteers can have on reducing the sense of loneliness and isolation vulnerable groups can feel.
This week, with the Marmalade Trust spreading awareness through its Loneliness Awareness Week 'Let's Talk Loneliness' campaign, we caught up with two employee volunteers from our partner Danone who have signed up as remote befrienders at local charities to find out how they're connecting with others to help them feel less isolated and alone.
Giving back
Beth Underwood, a Shopper Marketing Manager at Danone Dairy UK, always wanted to find a way to volunteer when she moved to London nearly three years ago, but struggled to find anything suitable.
Since discovering the more flexible and remote volunteering options through Danone's partnership with Neighbourly, she's now signed up with not one, but two charities - Dorset Mind and Greenwich & Bexley Hospice.
"Covid-19 has made me more determined to volunteer", she says. "I'm really close to my grandparents (pictured above) but they live a four-hour drive away, so I haven't been able to see them in months. I video call them every day, but I know that many older people are not as fortunate to have this kind of regular contact with others."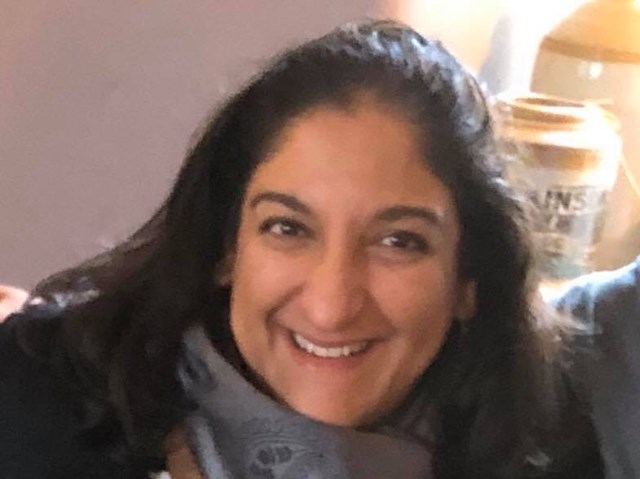 For Samantha Legg, Danone's Head of Legal Affairs, who has been writing letters to the elderly through Selly Oak MHA, the motivation to connect to others was due to being separated from her father during the lockdown. "My father, who lives in France, unfortunately suffers from dementia", she tells us.
"It has become increasingly difficult over the past several months for us to connect to him remotely. This has been a difficult time for myself and my daughter, who was particularly keen to retain some meaningful connection to her grandparents' generation."
A friendly voice
Pre Covid, Sam and her daughter Anita had been visiting the residents of a local care home on a regular basis, so already knew what a huge difference a friendly face and connection could make.
Continuing these visits on a remote basis, she tells us: "In addition to bringing a little bit of joy to those who are experiencing loneliness, this is also an opportunity for myself and my daughter to continue to connect to, appreciate and learn from our older generation."
Beth on the other hand, who'd previously held a career in Psychology, had seen some of the negative impacts of poor mental health and isolation. Her motivation to volunteer came from a desire to use her skills to give back.
"From my previous experience of working in a hospital and care home, I know first-hand how much of a difference a friendly face or voice and a conversation about something silly can make to those who may be having a difficult time", she says.
"I also know how much value a sense of regular contact and commitment has from someone external to friends, family or health workers."
Friendship and support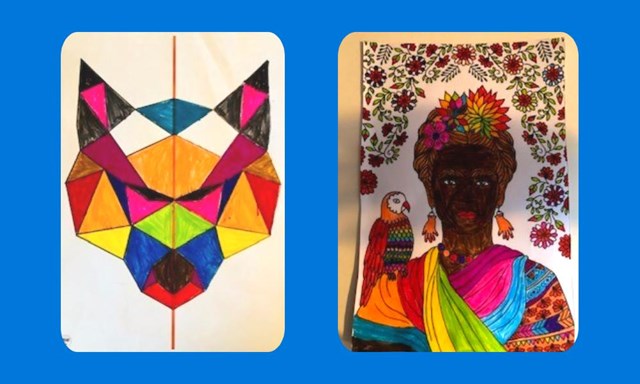 Whilst Beth and Sam's volunteering will inevitably be helping others to feel less alone, befriending can mean different things to different charities and the people that are a part of them.
For Sam's daughter Anita, who enjoys drawing and colouring, this means bonding through art as well as words and the crafty pair have also been sending brightly coloured pictures along with their letters, to bring additional brightness and cheer to those they're connecting with.
Meanwhile, Beth will be experiencing two different ways of supporting others remotely. She explains: "Volunteering at the hospice will involve making regular calls to individuals who are part of the hospice but working at home and missing out on social contact. It will involve simply having a conversation, like I would with a friend, to support with loneliness.
"For the Mind befriending, I will be matched to one client who is managing their mental health condition with professionals. I will then have scheduled 30min conversations every fortnight and go through a specific 'goal' programme over a 3 month period."
Huge thanks to Beth and Sam for taking the time to share their stories and experiences. To get involved in Loneliness Awareness Week, check out the Marmalade Trust website.
To find out how Neighbourly matches businesses' volunteer skills with its network of vetted good causes, head to our Volunteering page. If you're a charity that's looking to recruit some volunteers, create a volunteer event on your Neighbourly project page. You can get in touch if you have any questions by emailing hello@neighbourly.com.