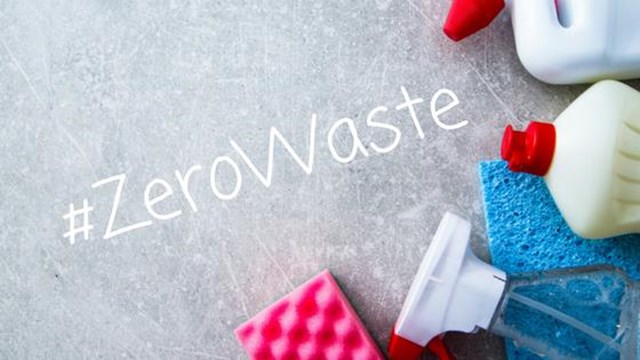 We're delighted to announce the expansion of our food surplus scheme to include non-food product donations, with Marks & Spencer on board as the first retailer.
The extension of our award-winning food donation scheme follows research with our food charity partners earlier this year which found that 92% would like to receive non-food donations, with cleaning and laundry products and toiletries the most requested products. We also found that many are in need of kitchen equipment and furniture.
In response to this, we've expanded the platform so that the surplus scheme can now accept a wider range of products from businesses - which is a huge and exciting step forward, not just for us, but for the charities we support, the retailers we work with and the communities in which they operate. The ability to redistribute unwanted but still useful surplus items will contribute to the reduction of raw material consumption, landfill use and CO2 levels.
M&S were the first retailer to sign up to Neighbourly's food redistribution scheme in 2015 and have been rolling out donations of chilled food including meat, dairy, poultry and prepared meals since May*. They are now asking all their stores to donate any surplus non-food items such as those that may have damaged packaging but are still fit for purpose.
Everyday items M&S will donate include batteries, bags, plant pots, cleaning and laundry products, air fresheners, personal care items and pet food. Louise Nicholls, Head of Responsible Sourcing at M&S told us: "In addition to our regular surplus food donations, the donation of non-food items forms part of our overall Plan A 2025 aim to become a zero-waste business by 2025. Being able to maximise the reuse of non-food products is not only good for our business, but it is also good for the environment and for local communities by enabling them to focus their funds on their core activities."
Starbucks, who has worked with Neighbourly since 2014 to deliver support to hundreds of local community causes across the UK, will also be using the feature for their new Community Café programme. This will enable not-for-profit cafés to order Starbucks products and collect from their local store. These small charitable spaces, which are often embedded in their local communities, have experienced large falls in income since 2008**. The orderable Starbucks product donations include a range of kitchenware items including condiment shakers and milk steaming pitchers, in addition to food and drink such as espresso coffee and syrups.
To date, the Neighbourly surplus scheme has redistributed over 1,500 tonnes of surplus food – the equivalent of around 1.8 million meals. Over 700 charities have so far joined, and together they provide around 95,000 meals each month to their communities using the donated food. The charities range from homeless shelters, food banks and soup kitchens to community centres, schools, clubs and more.
Non-food items now accepted by the surplus scheme include (but are not limited to) laundry and household items; toiletries; baby care; pet supplies; furniture; electrical items; technology items; kitchenware; clothing and textiles; toys; sports equipment; books; garden items; and painting and DIY equipment.
Get involved
Charities: sign up to Neighbourly and request an alert for the type of products you're interested in within a certain geographical area. Your alert can range from a broad category, such as all household items, to more specific items, like books or pet supplies. If surplus becomes available, you'll receive an alert which you can accept before picking the products up from the local store or warehouse. If you're interested in food donations, get in touch: food@neighbourly.com
Businesses: if your company has surplus food or products, we'd love to talk to you about redistribution. Get in touch: hello@neighbourly.com.
*Doesn't currently include franchise M&S Simply Food stores such as railway and BP stores
** Source: Institute of Public Policy Research