This week we launched a new campaign feature on Neighbourly which we're excited to tell you about! Campaigns will be used by Neighbourly companies to manage community programmes and volunteering. Each campaign will have its own dedicated page, describing the initiative and pulling together all the participating projects, their photos, activity and the buzziest social content.
Let's have a look at Marks & Spencer's brand new campaign page for this year's Charity of the Year programme..
The top section gives a brief introduction to the campaign – in this case, the page is being used as a hub to support the charities that have been chosen by each of their local store teams. This top panel also shows the total amount of funds they hope to raise – through bag packs, bake sales and the like. For other campaigns this might show a target number of volunteer days, or the food surplus being redistributed.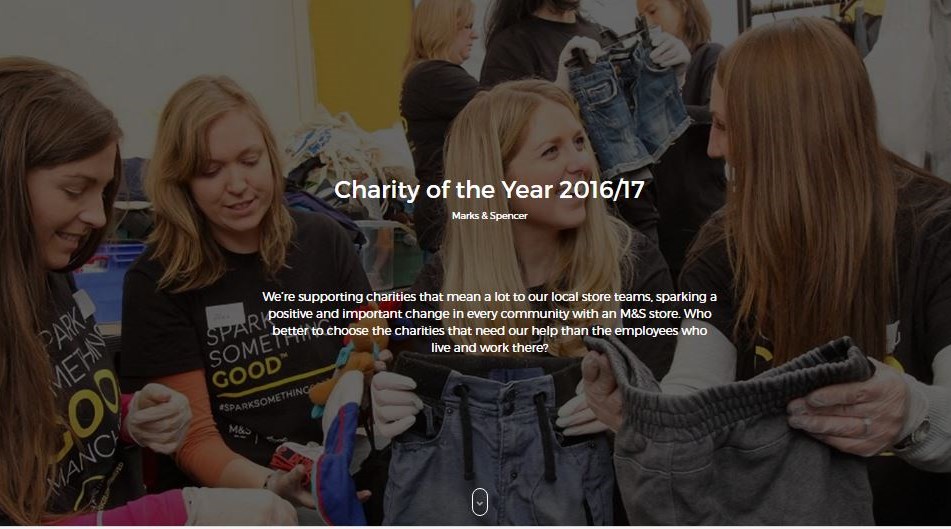 Below this you can read a bit more about the activity. For M&S, their stores are at the heart of their communities, and that's why they ask every one of their 600+ stores to choose a cause that they'd like to support throughout the year. Last year they raised over £900,000 for local charities and this year they're aiming even higher.
Next you'll see a list of all the projects taking part in the campaign. Click on any of these to have a look at what they're up to, what help they need and how you might be able to support them – this could be anything from following or sharing their page to volunteering, or perhaps making a donation. Have a look at this example from Team Oasis in Liverpool.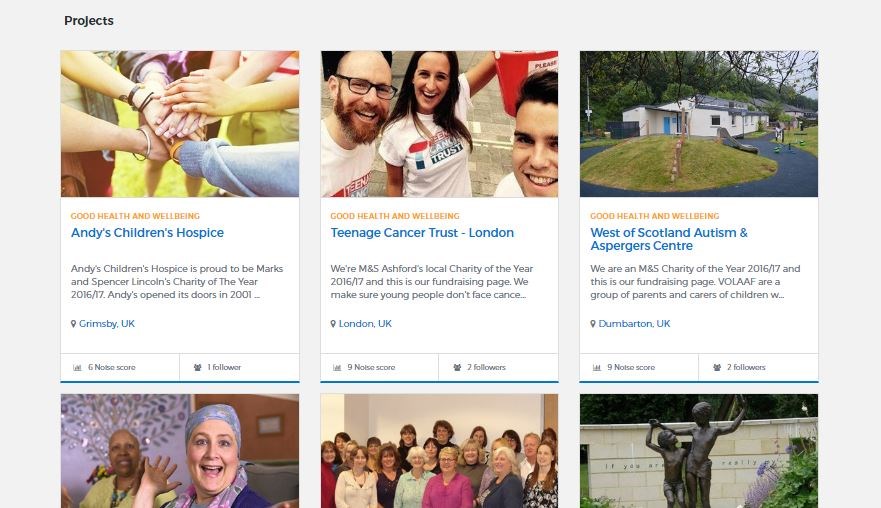 The bottom of the campaign page is where you'll find information about how to get involved – as a charity or a member of the public. On the right, you can share the campaign page to spread the word to your friends and followers!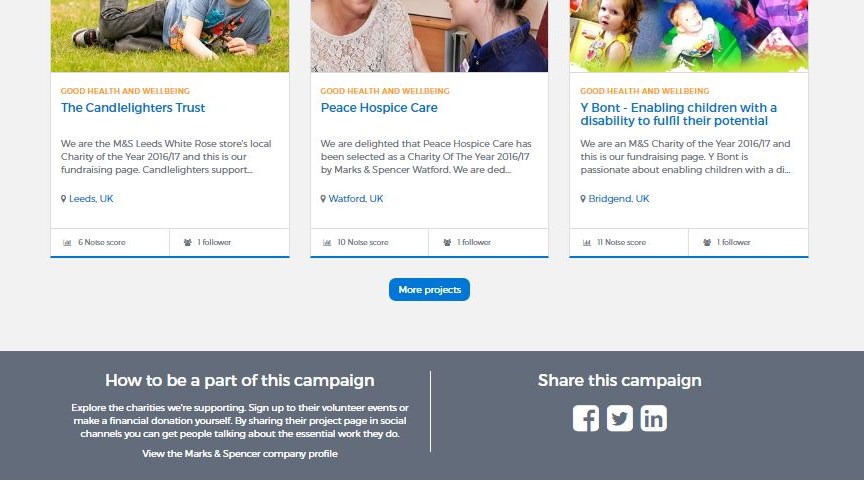 Also check out M&S's campaign pages for the wonderful Spark Something Good volunteering programme and their Food Surplus scheme which has now redistributed over 445 tonnes of food to charity (that's over half a million meals!)
We'll let you know through our social feeds when a new campaign is launched, so keep a look out!
Follow us on Twitter @nbrly or www.facebook.com/nbrlyuk
About Neighbourly
Neighbourly matches charity and community projects with people and companies that can lend a hand. Get support by creating and sharing a project or give support by following, donating or giving a day to volunteer.