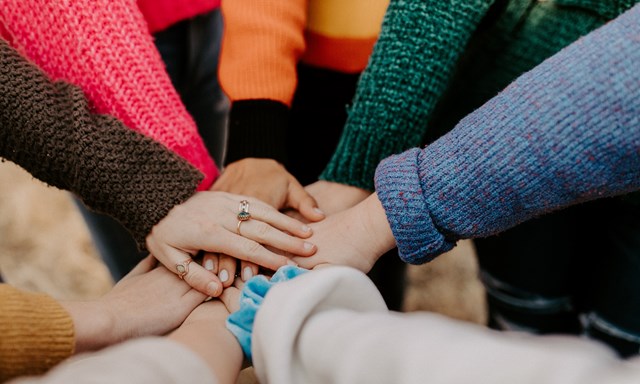 Employee volunteering schemes offer employees the opportunity to volunteer during work hours, and are often designed to fit within an organisation's corporate responsibility or Environmental, Social and Governance (ESG) strategy, creating a meaningful connection between companies, their employees and the local community.
In 2021, research by Neighbourly and YouGov revealed that organisations that offer employee volunteering programmes have happier workers, and that their workforce is more likely to trust and recommend them to others. Whilst the benefit of this for employers is clear, what about the employees themselves?
1. Stronger relationships and connections with local communities
As workforces are increasingly distanced by remote and hybrid working, and distributed teams, volunteering allows employees to spend time with colleagues and meet new people from other teams. Giving back to society by volunteering also helps to build a connection with members of the local community by recognising the challenges they face, and applying resources to help overcome them. That could be through lending skills or manpower, or the opportunity to improve a shared space or environment which will benefit the whole community.
2. Development of key skills
Research has proven the importance volunteering can have in helping individuals to develop their leadership and organisation skills as it encourages individuals to take greater initiative in engaging professionally with individuals outside their own vocation. It also provides opportunities to learn new skills and gain experience, whether that's public speaking, project management, or working with vulnerable people. Volunteering that involves an activity related to a profession is also an established way to reinforce the skills and abilities used in day-to-day work, by considering how they can be utilised for a different setting or audience.
3. Improved communication
From communication and teamwork to organisation and leadership, volunteering builds these practical skills by putting individuals into a new environment and requiring a different way of working. These experiences often allow staff to meet new people from diverse backgrounds, learning through exposure to new perspectives and ways of thinking.
This increases self confidence, reduces bias, strengthens empathy and establishes a new communication channel between employees and the communities in their surroundings.
"[Volunteering] can also enhance overall life satisfaction by helping others to provide a sense of purpose and meaning."
4. Enhanced physical and mental health
Research has shown that, as engaging in altruistic activities releases mood-boosting endorphins, volunteering can have both physical and mental health benefits, including reducing the risk of depression and anxiety and lowering blood pressure. It can also enhance overall life satisfaction by helping to provide a sense of purpose and meaning. Volunteering to support a cause with conviction is linked to higher levels of happiness and lower stress, whilst being part of something with a higher purpose can improve self-esteem.
5. Increased sense of fulfilment and belonging
Volunteering allows employees to experience different work environments and gain exposure to new ideas. Representing a company in a giving capacity increases a sense of purpose and engagement, making employees feel more positively towards their employers and their role within the organisation.
With this fresh perspective, employees may find new insight and innovation to bring into their role and personal life. Witnessing volunteer efforts make a difference and have real impact in your local community also delivers a sense of accomplishment and fulfilment.
With this wide range of benefits for employers, employees and the community, corporate volunteering programmes are a win-win initiative that can increase engagement and embed social responsibility into an organisation's culture. Offering your workforce volunteering opportunities is an impactful way to empower personal growth and foster connections between your company and the local area.