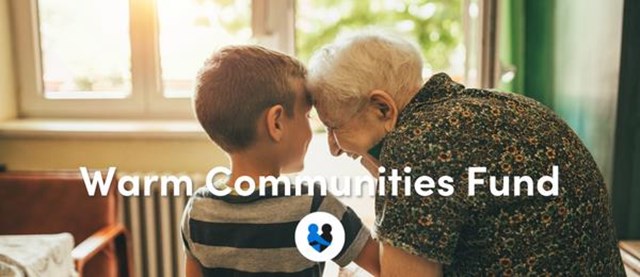 In response to our most recent community survey Neighbourly has launched the Warm Communities Fund to provide targeted support to local charities and community groups in our network who are providing 'warm banks', food donations and low-cost-to-prepare meals up and down the country to those who need it most.
Research shows that one in every five people in the UK is living in relative poverty, and food insecurity is on the rise.
As Neighbourly's recent survey of community charities demonstrates, the cost-of-living crisis means that demand for support is growing while the availability of funding and other forms of support is decreasing:
50% are planning to provide "warm banks" this winter

65% have a seen a drop in financial donations

63% are aiming to provide more food that requires little or no energy to prepare

The average energy bill for community charities is expected to rise by 119% (£7,600 p/a to £16,700)
This shortfall will have a direct and damaging impact on the communities served by these charities and groups.
The Neighbourly Warm Communities Fund (via the Neighbourly Foundation, charity 1189514) has been set up to enable individuals and organisations to make donations which will be distributed over the winter period and beyond. The campaign will be "needs-led" with micro-grants provided to local charities and community groups in our 22,000+ UK & Ireland network.
Through our work, we know that small charities and good causes know the needs of their community better than anyone else, and are able to support them in the most impactful ways. If you would like to find out more about the fund, make a donation or a business pledge, follow the link to our webpage below.