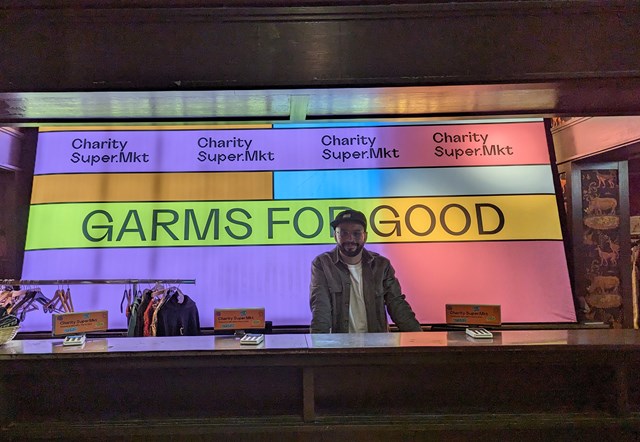 This weekend I had the pleasure of volunteering at Charity SuperMkt in Bristol, an opportunity I found on the Neighbourly platform. This wonderful shop supports various local charities by selling high-quality donated and vintage clothing.
Headed up by Wayne Hemingway, founder of British fashion brand, Red or Dead and Hemingway Design, and Maria Chenoweth, CEO of the sustainable clothing charity, TRAID, CharitySuper.Mkt is the UK's first ever shop space bringing multiple charities under one roof. The first store opened in London's Brent Cross before moving to Reading, and pop-ups have since opened in Glasgow, Edinburgh, Bluewater and Bristol, where I volunteered.
In Bristol, a total of 11 charities have been lined up to host an area of the store on a rotational basis until the 31st of October, and I chose to volunteer for Great Western Air Ambulance, who have been part of Neighbourly's network since 2017.
Great Western Air Ambulance, or GWAAC as they are sometimes affectionately known, provide air ambulance services across Bristol, Bath and North East Somerset, North Somerset, South Gloucestershire, Gloucestershire, Wiltshire and surrounding areas. The charity is dedicated to bringing critical care to patients when they need it most, helping save lives through rapid emergency response.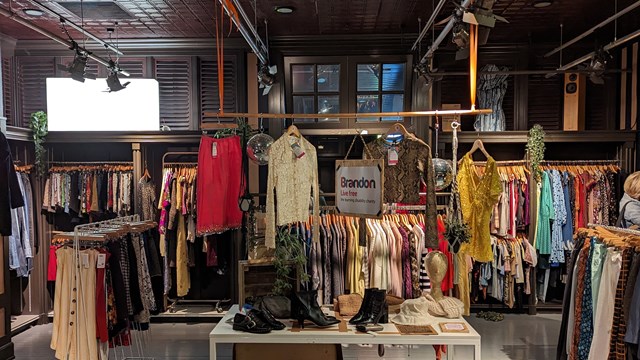 As soon as I arrived at the store, the shop's friendly manager gave me a tour and overview of all the different sections and how to work the till. Each mini "shop within a shop" supports a different cause, from children's hospices to animal welfare groups. I was amazed by the diversity of charities represented under one roof, and the centralised payment system means that shoppers can pay for items from different charities all in one place.
My main duties involved tidying up clothing racks, organising donations, and helping tidy up displays. It felt good to play even a small part in giving a second lease of life to quality items while also raising money for worthy causes.
The day flew by, and the shop had a great atmosphere, with a really diverse set of customers popping by to browse the clothing on offer. I also really enjoyed chatting with Beth, the member of staff from Great Western Air Ambulance on duty that day, and learning more about the charity and her role.
To anyone looking for a fun, social and meaningful way to give back, I can't recommend volunteering highly enough. Opportunities like the Charity Super.Mrkt make it easy to get involved and start making a difference.