This week we're welcoming community coffee shops, a school hall project and an HIV support centre to the neighbourly community. Find out what these amazing groups are up to and how you can help…
Body & Soul: Islington, London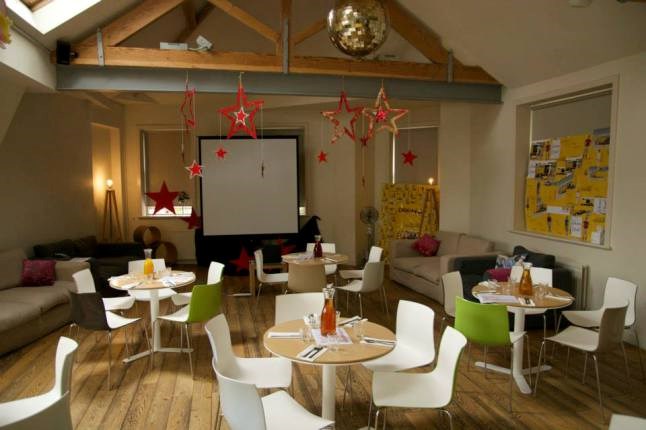 Body & Soul supports over 4,000 children, teens and families who are living with and closely affected by HIV. Through group and individual support that is grounded in recognised therapeutic and public health models, their five age-appropriate programmes enable people of all ages to learn, share experiences and work to identify goals and plans for the future. They run the only purpose-built HIV support centre in the UK in Islington, London, with around 400 people of all ages living with HIV passing through the doors every week.
What's needed?
volunteers and supporters to help maintain their beautiful home. Everything from painting and planting to donations of goods or help with fundraising.
Follow this project on neighbourly
---
The Oasis Coffee Shop: Knowle West, Bristol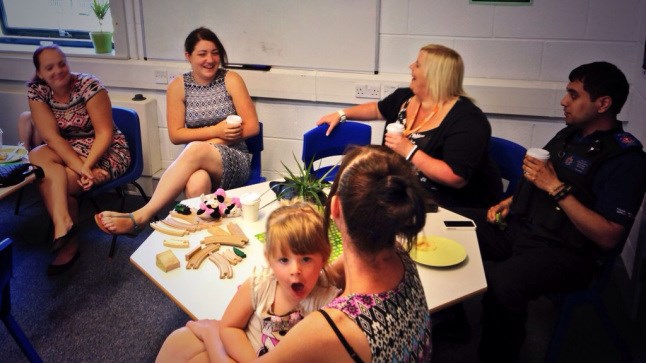 'The Oasis' is a community coffee shop run by the Oasis Academy Connaught in south Bristol. The shop serves the local community and is based in an area of need. They focus on inclusion and hope to help with the transformation of the community. The coffee shop is run on a donations basis, removing barriers for parents and community members who may be of low income being able to access the project. Each person who comes in donates what they can afford at that point, for example 10p, 50p, £2 - to make the café accessible for those that can't currently afford the more traditional coffee shops. Parents can enjoy the opportunity to meet with one another, enjoy a space specifically for them and develop their friendship groups within the wider community.
Since implementing the coffee shop, the team have worked closely with the local Starbucks who have been supplying coffee, cups and other items. They hope to develop this relationship going forward and also work with other corporate partners.
What's needed?
financial support to help buy cakes and biscuits and to improve the café environment and volunteers to help them expand the service. They hope to obtain a proper coffee machine, extend opening hours and offer employment and volunteering opportunities for the local community.
Follow this project on neighbourly
---
WRCG Santa's Grotto: Withernsea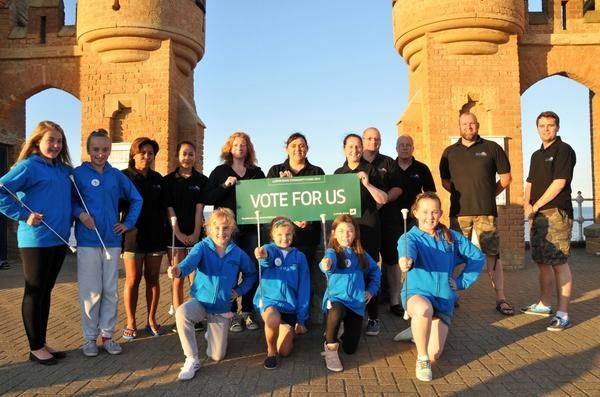 Withernsea is a small sea-side town 17 miles from Hull. There is a high level of unemployment and people living in poverty. Many families that live there can't afford what many others take for granted at Christmas time and won't be able to pay for their children to visit Father Christmas.
Withernsea Residents Community Group (WRCG) are a volunteer residents community group that are trying to make the town a better place to live for its 6,000+ residents. This December they will be creating a Santa's Grotto so that local children can have the magical experience of an outing to meet Father Christmas and his Elves.
What's needed?
toys for Santa to give to the children, lights and decorations for the grotto, building materials such as larch lap fencing.
Follow this project on neighbourly
---
The Great Hall Project – Widcombe, Bath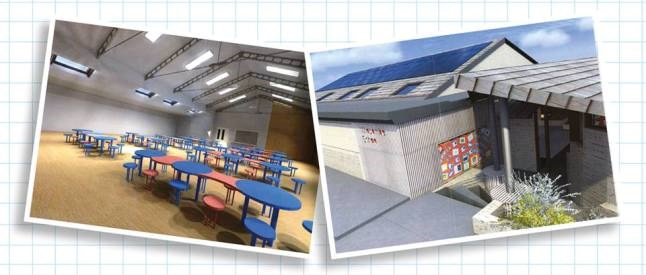 The Great Hall Project is run by a group of parents working together to raise money for an ambitious project to develop and build a new school hall. Their hope is to build a hall that will benefit not only the school, but the whole community. It will provide essential kitchen space for cooking and teaching and ensure that the school can provide hot lunches to every pupil. Performance, learning, exercise and music spaces will be created, as well as providing a place for community events and activities.
What's needed:
They are inviting everyone in the community with an interest in the success of the project to help it happen. They need all kinds of support from fundraising projects to skills to help with the design and build of the space to support with admin and comms.
Follow this project on neighbourly
---
'Bridging the Gap': Trowbridge
People against Poverty are an independent charity that aims to alleviate poverty and suffering around the world. They have recently launched a new UK project 'Bridging the Gap' which works to support local people who are facing a crisis in their life. The project aims to provide users with recycled goods, from clothing to home furnishings, children's prams/pushchairs - anything that can help a family who aren't in a position to purchase, even from a charity shop. Having recently secured a large storage area they are in desperate need of industrial shelving and clothes rails to hold all the donated clothing and household furnishings i.e. bedding, curtains etc. They also need storage boxes to place cutlery and kitchen utensils etc.
What's needed?
 shelving/racks for the storage area, clothes rails, sealed storage boxes.
Follow this project on neighbourly
---
Inspired by these organisations? Help them spread the word by signing up at
neighbourly.com
and following and sharing their projects.
- Jane