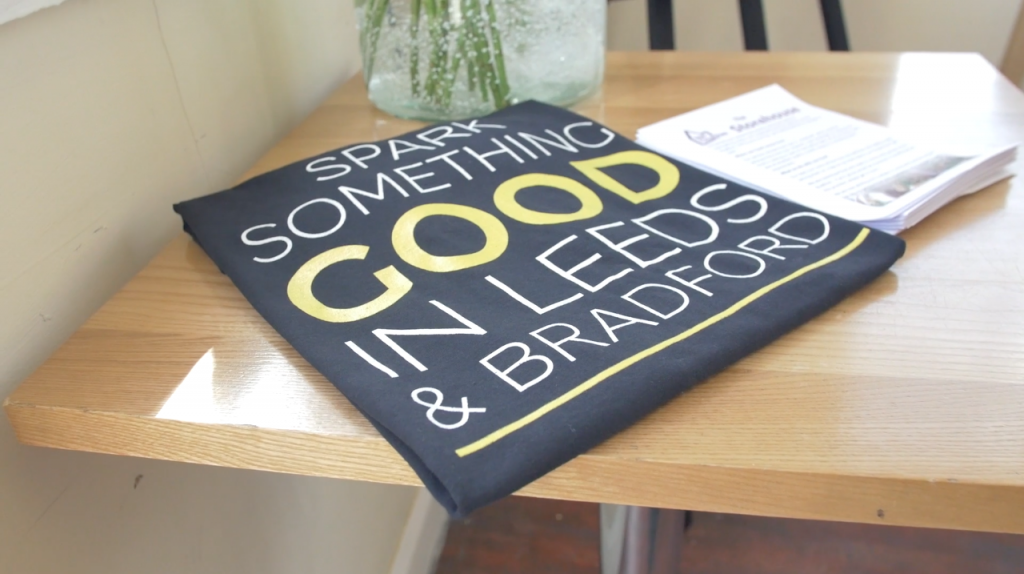 Back in April, Spark Something Good (SSG) in Leeds and Bradford was in full swing. M&S staff were volunteering - many for the first time - to help local causes and charities achieve their short term and long term goals, by lending a simple hand and becoming involved with the community right on their doorstep. We wanted a little bit of insight as to how SSG has impacted on M&S staff so we asked Chris and Mark (a couple of the store managers) to tell us more about their experience and the effect it had on their employees.
Here's what they had to say...
--
When asked to Lead Spark Something Good in Leeds & Bradford my initial reaction was excitement "Brilliant... What an opportunity... This will be fantastic!". Then the reality sets in, "Wow, how am I going to cope with the workload?", "I don't know what to do!", "What if it fails?".... IS ANYONE ELSE GOING TO BE INTERESTED???" What actually happened blew me away!
Getting the project off the ground stretched the leadership, communication and organisational skills that we use in M&S on a day-to-day basis. The obstacles & challenges that each project host faced has helped them to develop the business' core values in themselves – Innovation, Integrity, Inspiration, In-touch.
Many of the staff who volunteered, were volunteering for the first time, and I think that they genuinely unlocked something in themselves – a compassion & empathy for local causes - that will stay with them for the rest of their lives.
The project hosts surprised me, big time! In a very short space of time they went from not really understanding what SSG was all about – to being totally won over by their community project, and taking up the mantle of responsibility for the cause. The passion, creativity and determination on show, represented our people at their best.
Everyone involved had an enormous feeling of pride towards what they physically achieved for their project, however, it was the personal bonds that were forged between M&S staff and the community volunteers that generated a warmth, and a growth in a collective self-esteem that was far more powerful.
--
Communities depend on you and me to function. Charities, community projects and causes, rely on the people around them so that they can continue providing something desperately needed to many people. With Bristol SSG gearing up to start this Saturday, it may be worth taking that proverbial volunteering plunge and helping the communities on your doorstep. There's a good chance that you'd probably be changing someone's life.
Visit neighbourly.com/mandsvolunteer to find out more about Bristol's 'Spark Something Good' and become a positive impact on your community.
- Matt Aldus |
Social Content Manager