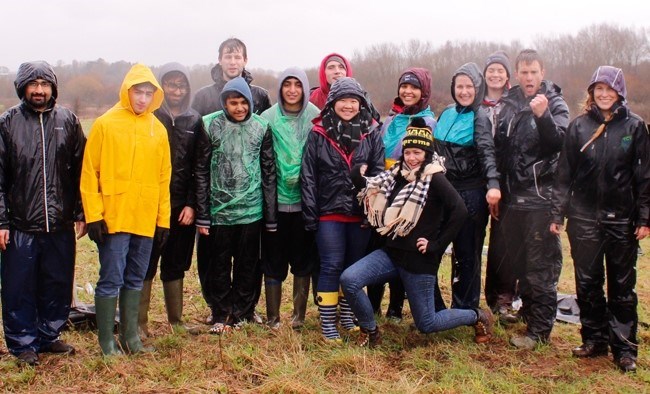 We're so happy to be working with OVO and the teams in their Bristol and London offices on their latest community programme. It's a great initiative and one that will have a huge impact on everyone involved. So what's it all about?
OVO Gives Back is a brand new scheme that supports local charities through volunteering as well as what they're calling the 'OVO Community Chest'. Sound exciting? Well it is. The 'Chest' is a massive £100,000 of funding, to be spent on projects selected by teams in both Bristol and London offices.
OVO Gives Back is powered by
OVO Foundation
– OVO's charity – and is set to make a big difference to four great local causes. The foundation was set up two years ago, expanding OVO's capability to do more and give more. There's more detail in this '
What is OVO Gives Back?' article
, but in summary, OVO will be spending the next year supporting four local charities that work in one of the Foundation's focus areas: education; youth poverty; and energy and the environment.
People-powered!
OVO employees have been at the heart of deciding the charities for 2016/17. With so many good causes in need of support, time and funding, OVO knew it was right to let their employees' local knowledge, ideas and community connections shine through. After all, these are the people that will be getting hands on and helping out, so it was important to tap into their passions. As well as the opportunity to nominate charities they felt passionate about, OVO staff also made the final selection – from a shortlist of 12, over 500 staff voted for the projects they wanted support.
Volunteering and funding
The chosen charities will enjoy a big cash boost of £20,000 each – and an additional £20,000 has been set aside to match fundraising that the employees undertake. And as well as financial support the charities will also enjoy hands on help from an army of OVO volunteers. So, let's meet the OVO Gives Back charities...
Bristol – education
OVO looked for charities that give a leg up and level the playing field by providing the confidence, skills and knowledge to become great leaders – most of all for young people from underprivileged or underrepresented backgrounds. The chosen charity in this category is 
St Werburghs City Farm
.
It was nominated by Barney Scott who is a Demand Forecasting Analyst, because
"For thousands of visitors each year, the Farm is a vibrant green oasis in the heart of Bristol; a real community focal point known and loved across the city. The Farm's education and training services offer a lifeline to over four thousand disadvantaged young people and adults each year, with work placements for kids struggling in mainstream education, fun outdoor sessions with local schools and support and outdoor training for adults with learning difficulties."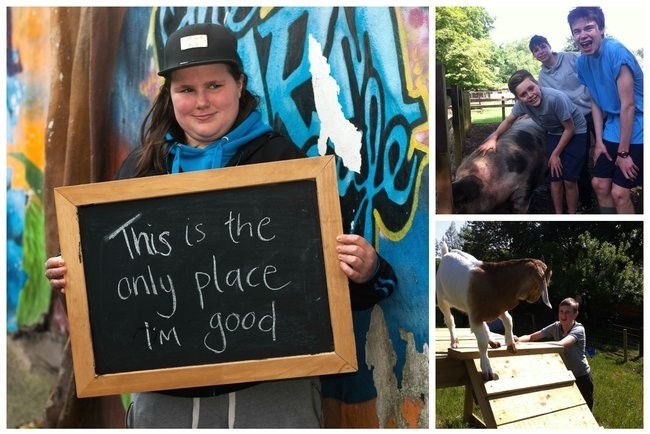 St Werburghs City Farm
With OVO's support the City Farm will launch the 'Get Outdoors' project – engaging 500 disadvantaged children and young people in activities that inspire, educate and connect them to nature and wildlife, food and farming and growing and cooking. The project will give increased skills, knowledge and interests, improved educational engagement, and better health and wellbeing.
Bristol – youth poverty
Homelessness can all too often begin with youth poverty, but early positive intervention can make all the difference. That's why OVO want to support charities who lift young people out of poverty, and help them avoid it in the first place. The chosen charity in this category is 
1625 Independent People
.
It was nominated by Leo Zarkow, a Complaint Resolution Specialist because
"1625ip is a homelessness charity that supports young adults in the Bristol area. I discovered the truly amazing work that they do through taking part in the OVO Sleep Out last year where we raised over £25K for the charity! We also heard from a former homeless Bristolian whose life was literally turned around by their dedicated care and support."
Bristol – energy and the environment
It was important to include projects that improve local green areas and neighbourhood spaces, rejuvenating places for people to meet, learn and play in the great outdoors. The chosen charity in this category is 
Forest of Avon Trust
. It was nominated by Transfers Agent Afsara Chowdhury
"because they inspire the young and old to care about and look after Bristol's local woodlands. This includes tree planting, engaging adults with learning disabilities by bringing them closer to nature and giving advice on woodland management."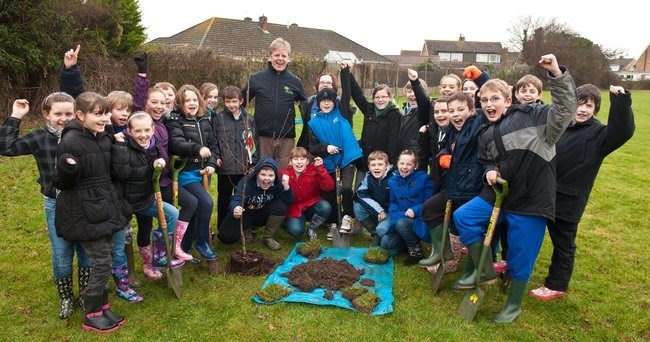 Forest of Avon Trust
The Forest of Avon Trust will be working with landowners to improve Bristol's 500ha woodland, which contributes so much to the city. To achieve this, they'll be training people to undertake woodland conservation work in their local area and supporting woodland owners in generating sustainable income from woodlands.
London – youth poverty and education
The chosen charity in London is 
Depaul UK
. It spans two focus areas, and was nominated by OVO Foundation's Kat Gulyas who said
"It's easy to forget or look past the challenges young people can face when they are at risk of, or experience homelessness. I nominated them, because Depaul is doing a fantastic job to help these young people to get back on their feet, feel safe, secure and valuable. Their programmes address short, medium and long term solutions for homelessness and change the lives of those who are most vulnerable."
Alongside vital skills-shares and volunteering support, OVO's funding will help Depaul open the doors of a new 'Day Stop' centre in London which will include laundry/shower facilities, wifi, and a café for young homeless people in crisis.
The chosen projects can all be found on neighbourly
here
. You can help them by following and sharing their neighbourly project page to help spread the word.
– Jane |
 Content Manager