Neighbourly is delighted to have successfully re-certified as a B Corp this month - raising its B Impact Score by 28.5 points since its last recertification in 2017.
To put this into perspective, the median total score for non B-Corp businesses is around 50.9. In order to certify as a B Corp, businesses must score at least 80 points. Neighbourly's B Impact score now stands at 130.9 which puts the business in the 'Outstanding' category.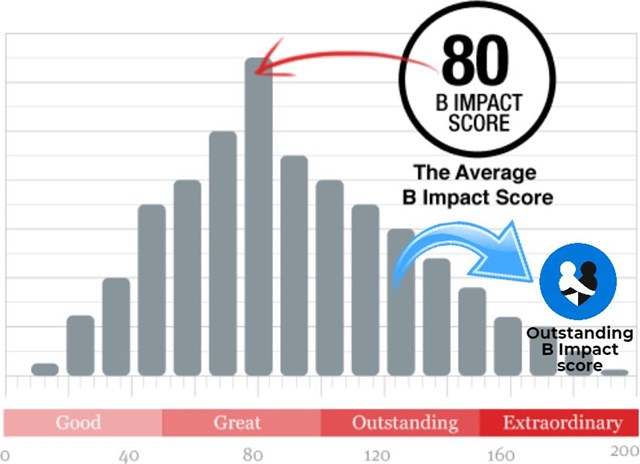 As a founding UK B Corp, Neighbourly has been flying the B Corp flag since 2015 - a legally binding commitment to balance profit with purpose.
For many businesses, growth and turning a profit is the key motivating factor. But profit can often come at the expense of a number of factors - including worker wellbeing, environment and climate.
A certified B Corp on the other hand, must go through a rigorous assessment process to assess its impact - recertifying every 3 years to ensure the business is meeting some of the highest standards of social and environmental performance, public transparency, and legal accountability.
What does becoming a B Corp mean?
B Corp businesses are working to build a sustainable and inclusive economy for everyone. The more businesses that commit to making real change, the bigger the movement will be.
Since 2015, the number of UK B Corps has grown into the hundreds, with 4,000 B Corps now certified globally across 77 countries - including big brands and household names like Patagonia, Danone, Ben & Jerry and Innocent.
With the world rapidly changing and our priorities shifting in the face of climate change, poverty and workers rights, it's becoming less acceptable to be a business that simply prioritises profit above all else.
According to B Corp research, 77% of the UK public thinks that businesses should have a legal responsibility to the planet and people, alongside maximising profit. In addition, it found that over 66 percent of consumers reported they are willing to spend more for goods and services that have a positive impact.
And it shows - with B Corp certified businesses growing 28 times faster than the national economic growth of 0.5 percent.
Neighbourly's impact growth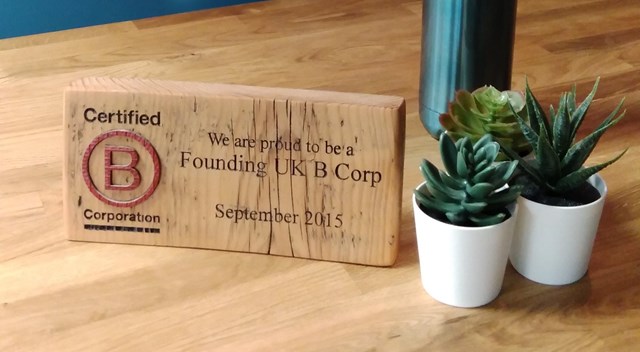 As part of the B Corp certification process, businesses are scored against five impact areas: governance, workers, community, environment and customers.
The scores and impact reports are publicly available on the B Corp website, offering full transparency and the space to keep improving.
Neighbourly's latest impact scores have increased across all five areas when compared to its 2017 score, with the most notable increase seen in the 'Environment' and 'Community' category.
As well as being a certified B Corp, Neighbourly has pledged to reach Net Zero by 2030 and is a member of the B Corp Climate Collective, a group of B Corps working together to take action on the climate emergency.
Recertifying as a B Corp cements Neighbourly's absolute commitment to being a force for good - reinvesting profits into scaling the platform and business to support social and environmental sustainability across both businesses and local communities.
You can see the full Neighbourly B Impact Report on the B Corp UK website.