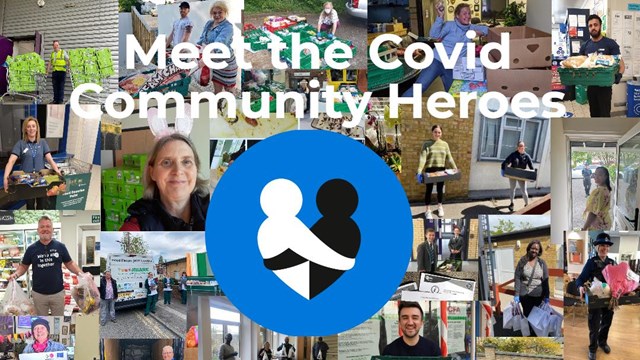 For the last six weeks, since the introduction of the lockdown, the lives of millions have been turned upside down and inside out.
Thousands of charities, food banks and local causes in our Neighbourly community have had to adapt incredibly fast in order to safely and effectively support families in need, vulnerable adults and everyone in between - many teetering on the edge of closure themselves.
We were so incredibly proud to have come together with our partners M&S, Lidl, Aldi, HEINEKEN UK, Danone, CocaCola EP, giff gaff and the Southern Coop to raise over one million for our Community Fund to help keep these projects running through the pandemic.
Grants from the fund have gone to the likes of the Pioneers Project in Plymouth which has been putting together food parcels as well as creating cookery videos and organising virtual craft events to keep local family's spirits up during lockdown and Newton Community Fridge whose volunteers have been cooking meals for NHS staff.
But behind the funds raised and projects supported, there are stories of individuals working tirelessly, often volunteering their time for free, to keep essential community services running and spirits up during this trying time.
Community Heroes
We spoke to volunteers and staff at three small projects which have benefited from the Community Fund, to find out how they've been supporting those in need in their local community and to give them a great big cheer from all of us in the Neighbourly community.
Lorraine Lewis, CEO of The Lewis Foundation
The Lewis Foundation is a small charity based in Northampton that supports cancer patients and their families whilst they're in hospital - providing gift bags with self-care essentials, books and games to give patients much needed distractions from their treatment.
For Lorraine, keeping the charity running during the pandemic was essential.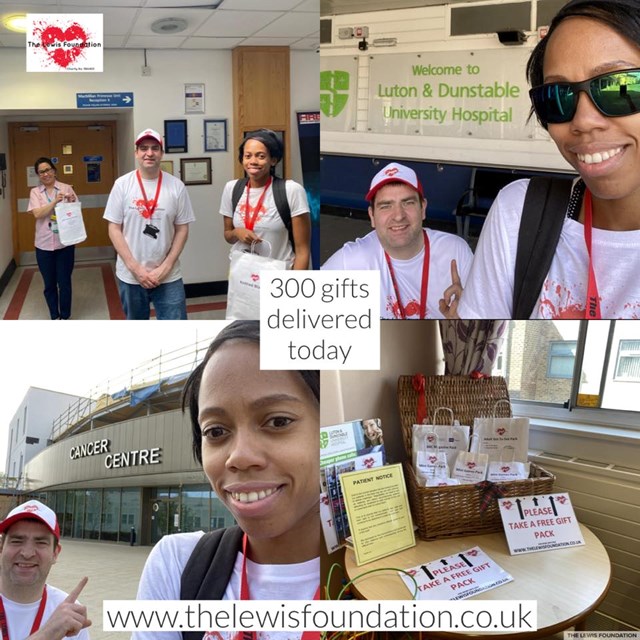 "It can be a sad, frightening and lonely experience for individuals undergoing cancer treatment", she tells us. "Especially during this pandemic when their loved ones can't be with them."
Thankfully, with so much support coming in, continuing to carry on her hard work has been made possible. "Local businesses and supermarkets have been even more supportive than ever during this time," Lorraine explains. "They've contributed items for our gift bags as well as making monetary donations.
"But like all charities, we have had to adapt our processes. We can't use our warehouse at the moment, so our own home has become a temporary stockroom piled high with donations."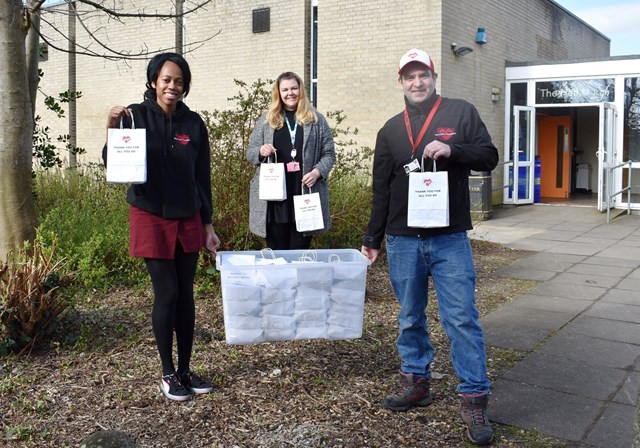 Lorraine adds: "We have also been making up emergency packs for cancer patients who are self-isolating in the community, which we have never done before."
One lady whose dad received support from the Lewis Foundation said: "My dad had to undergo his chemo treatment alone today but luckily the gift bag he received from The Lewis Foundation included puzzle books. Thank you so much for giving him a much-needed distraction."
Paula Shapland, Manager at Park Life Community Cafe
Passionate about reducing food waste and supporting her local community, Paula manages the Park Life Community Cafe in Southampton which uses food donations for a number of initiatives including supporting vulnerable groups and helping those in need through a free 'take what you need' food box.
Since being ordered to close at the start of lockdown, Paula has helped the cafe transform into a hub of support for individuals and organisations needing extra support during the crisis.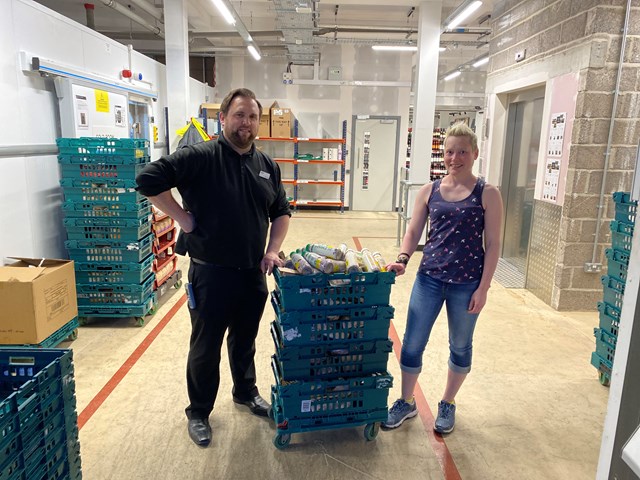 Paula (pictured above right) explains: "When the COVID-19 outbreak began and we knew the café would be closed for the foreseeable future, myself and other staff and volunteers wanted to do something to support people in our community. I began collecting food from several supermarkets on a daily basis and set up the M&S collections with Neighbourly. This expanded our services and we are now able to provide donations to hundreds of people every week."
Incredibly, Park Life now provides food not only to individuals and families in need or self-isolating but to women's refuges, schools, elderly care homes and a local food bank.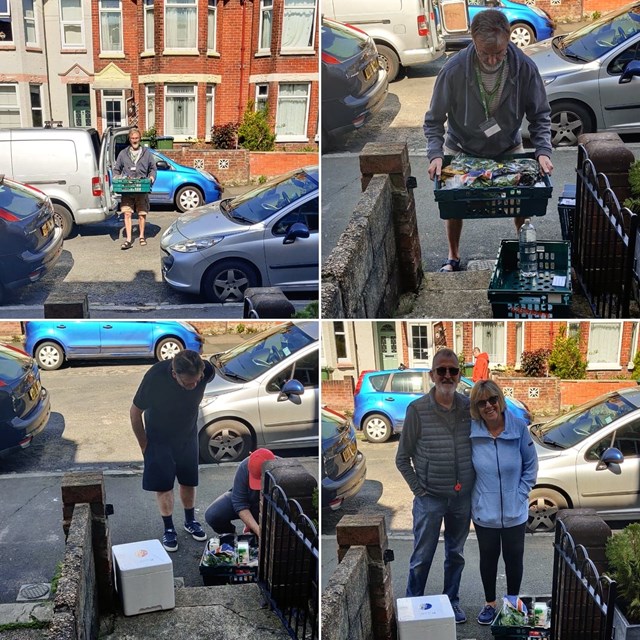 "Any food that is not fit for consumption goes into our park compost", she adds. "Or it is given to a local resident who rents an allotment and feeds her chickens."
The team of volunteers have already received a flood of heart-warming thanks for their help, including from the local women's refuge which said: "I explained to Paula that one of our children here had an up and coming birthday and she organised a birthday cake, cupcakes and some lovely presents for her with just 3 days' notice - this was so appreciated by us, Mum and especially the little girl.
"It's such a good show of how our neighbourhoods are pulling together during this unprecedented time."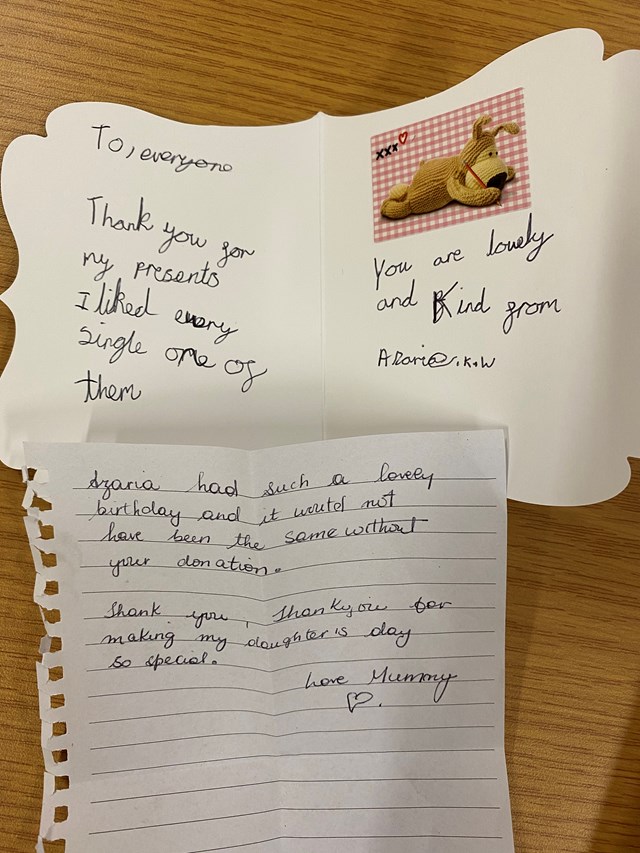 Rosie Rodgers, Senior Care Support Worker at Reading Mencap
Rosie works at Reading Mencap, a charity that supports children and adults with learning disabilities and autism, and their carers.
Sharing what inspired Rosie to start working in care, she tells us: "I previously worked in childcare as a nanny. One of the families I worked for was a social worker and trained me to work with a young child who is autistic.
"That is where my flare for working in care started. I have been a support worker now the past five years and wouldn't change my job."
Before the lockdown came into force, Rosie worked in the day service. "This is where we do arts and crafts, learn how to cook and other fun activities", she explains.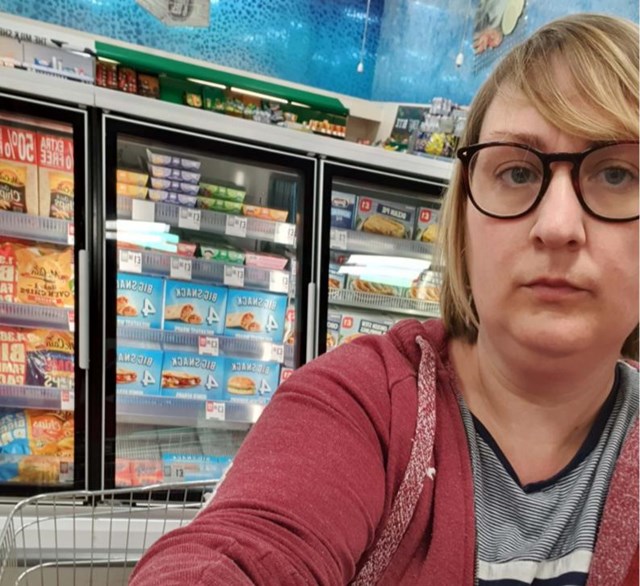 "Now that the day service has been closed, I have been helping out the family service by delivering meals twice a week. I also make calls to the families of those who used to attend the day service to have a chat with them and see how they are doing.
"Whilst delivering food to one particular family, they said: 'I recently turned 80 and I now feel 21, as the weight and stress of not having to go shopping has been lifted'.
"Another family had said they would be lost without the service delivering food twice a week."
Lockdown volunteers
As well as seeing existing projects on Neighbourly work even harder to help during the lockdown, we've also seen an increase in the number of new projects being set up by local communities wanting to help neighbours in need - showing community spirit at its strongest.
So whilst this is an incredibly sad and stressful time for many, we wanted to take stock of the thousands of individuals out there who are making it that bit better for their neighbours and say a great big thank you to all of them.
If you know of any amazing stories of volunteers who deserve a cheer, tag us in your posts on Twitter @nbrly or via the Neighbourly Facebook page.