This month sees Marks & Spencer launch one of their biggest, most ambitious volunteering programmes to date. During one week only from 18th to 22nd June M&S, in partnership with Neighbourly, will facilitate the mass mobilisation of thousands of colleagues across the country. Inspired by programmes like DIY-SOS, small teams from stores are coming together to deliver transformation challenges set by local charities.
Projects have been created that will create a lasting benefit to a local charity or community organisation and a huge range of events have been planned – from revamping community centres, to hosting tea parties for vulnerable members of the community, to visual merchandising of charity shops. Overall, the programme is delivering opportunities for over 5,000 staff, involving over 40,000 volunteer hours & over 685 community projects – from Scotland all the way down to Cornwall and across to Ireland. Each charity is also being given a donation to help make the event a success.
Here are some wonderful examples…
Farms for City Children Garden Transformation
This farmstead dating back to 1284, on a headland near St David's is the most westerly farm in Wales. At Lower Treginnis, Farms for City Children works in partnership with organic farmer Rob Davies, who keeps 850 sheep and a small herd of Hereford X calves on the surrounding land.
Farms for City Children was founded in 1976 by children's author Michael Morpurgo and his wife Clare, and since this time the charity has expanded to have three farms, of which Lower Treginnis is one. The charity offers children the opportunity to live and work together for a week at a time on a real farm in the heart of the countryside. It is an intense, 'learning through doing' experience of a different life – for children who may not know where their food comes from and have limited opportunities to explore the outside world. This project aims to enhance their experience and give children an opportunity to see various stages of growth with the plants. They get the chance to look after the gardens whilst staying on the farm. In addition, the children help look after poultry, horses, donkeys, goats and a breeding herd of pigs. The Pembrokeshire farm currently has 1,000 children staying on it every year, along with their teachers, as they come out from cities to see where their food comes from and how farms work. This event on Friday 22nd June will involve M&S volunteers making hanging baskets for the walled garden and courtyard, as well as creating new garden beds for the larger garden for the inner-city children to enjoy while they stay on the farm.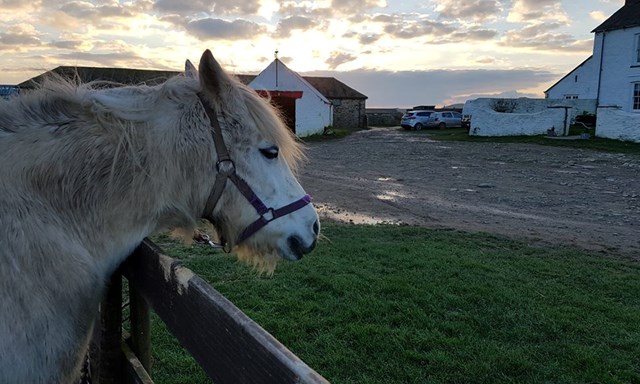 Summer Solstice Afternoon Tea at the Salvation Army Penrith
This charity are the food bank distributors in Penrith, Cumbria. They allocate food to the needy in the area and also run events throughout the week, and church services on a Sunday. To celebrate the arrival of summer, they are putting on a tea party for the local community on summer solstice, Thursday 21st June. On the day, M&S volunteers will spend the morning sorting through food donations and prepare food parcels to be distributed to local vulnerable people, whilst the venue will be busy with a toddler group. In the afternoon, the group will then prepare food for a tea party, lay tables, serve and talk to people from across the community.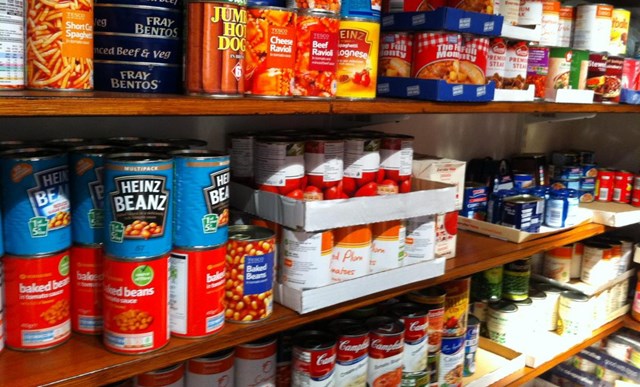 Loveworks, Surrey
Loveworks exists to help people experiencing food poverty, social isolation/loneliness or domestic abuse. They also help give a confidence boost to young people to help them unlock their potential. They give six weeks support from their three food banks in Reigate and Merstham – last year helping 1100 people including 330 children. Last year they also launched The Merstham Mix community café to help more people and tackle a growing food waste problem in the community. As well as this they run a 'cuppa tea club' which supports older people, providing opportunities for excursions and different activities each month. The club is run by volunteers who sit, chat and be social with guests providing an opportunity for older people to be active and social. For young adults they offer both 1-2-1 personal development coaching and group workshops for those who may be struggling with confidence and transitioning into further education or the work place. M&S will be working with Loveworks on Friday 22nd June to get the orders ready for its Saturday food bank in Merstham, where locals will be coming to collect food to take home to their families. Then back at the charity's offices, M&S volunteers will also compile information packs for two of Loveworks' major fundraising events over the weekend.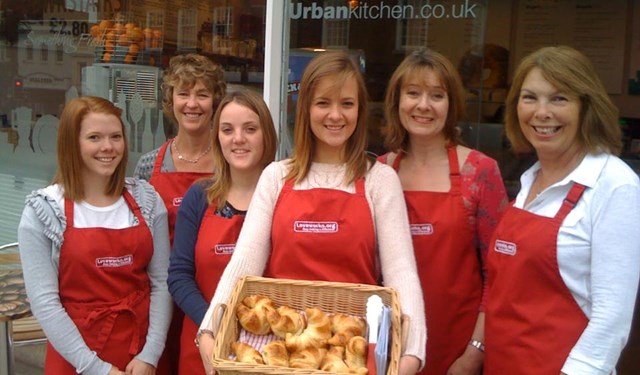 We'd like to wish all the charities and volunteers a fabulous week!
Follow all the action on #MarksInAction