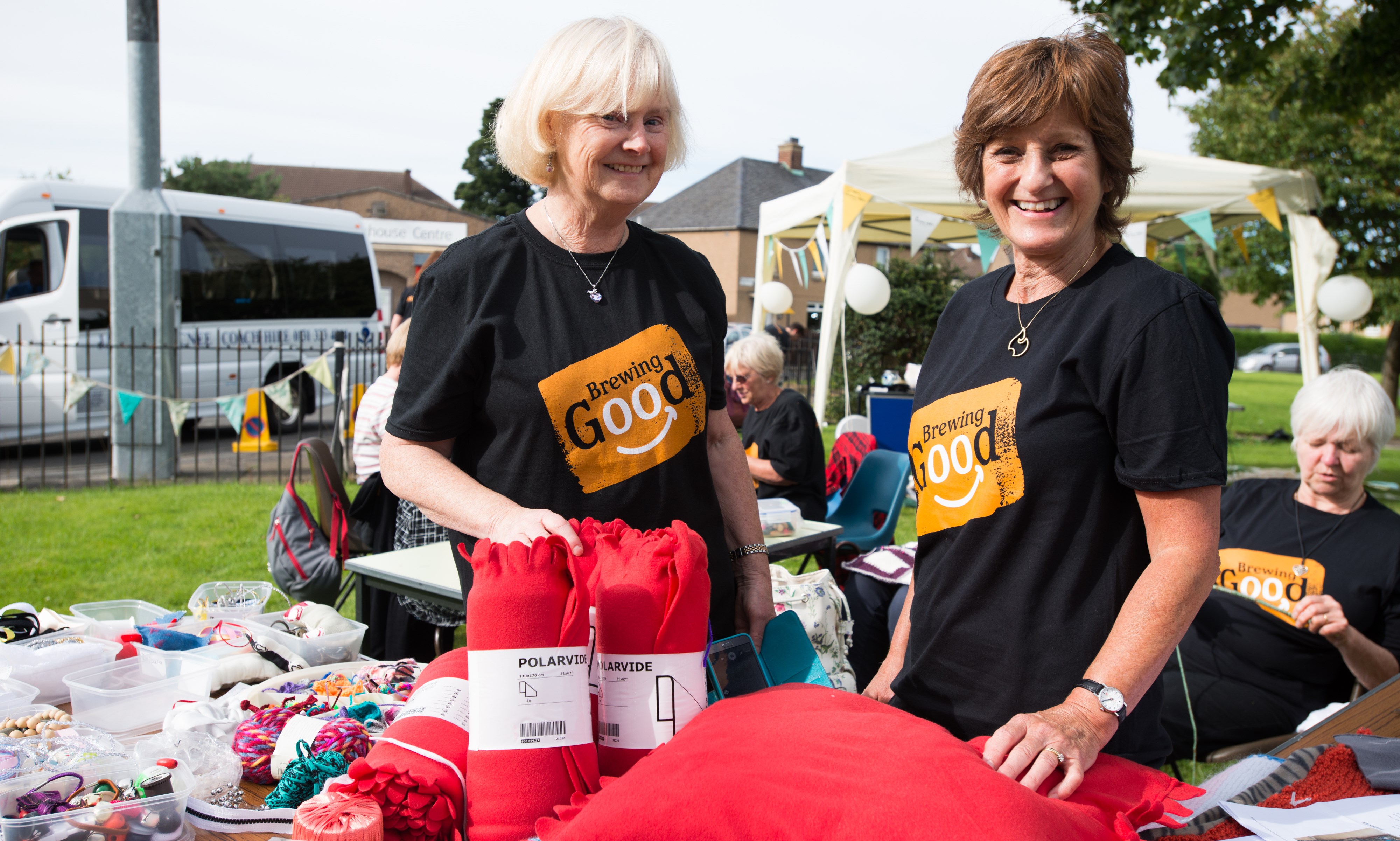 When you set up an event on Neighbourly, volunteers can donate their time with the click of a button and see other volunteers that are also attending. As well as it being easy for those signing up, it's time-saving for you as confirming attendees and following up afterwards are automated. Set up a volunteer event page, start sharing and watch the recruits roll in!


How do I set up a volunteer event?
Firstly, make sure you're logged in at neighbourly.com. Click on your profile logo, top right and select 'My dashboard' from the drop down. Select the 'Projects' tab, followed by 'Managing' - from there you can select the project that you want to use for your events. If you don't already have a project set up, or would like a new one, just click 'Create a project' - top right.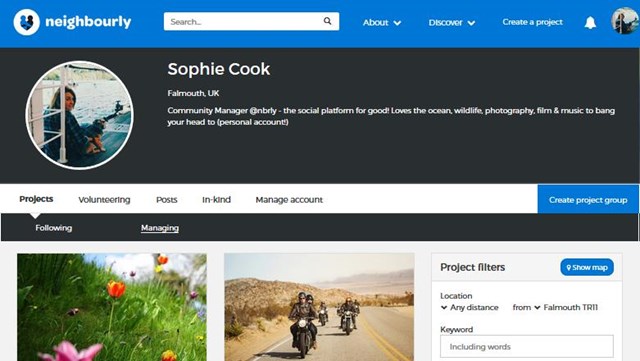 Once you're on your project page, you'll see the 'Volunteering' tab. Click on that, then select the 'Create volunteer event' button on the right hand side.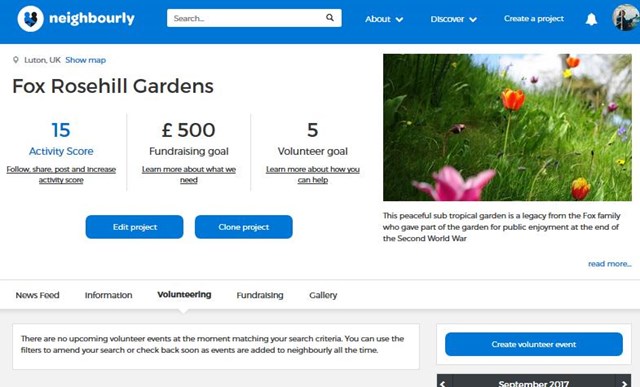 What information do I need to include?
Fill in all the details about your event, including a description, location, date, time and how many volunteers you need.
Here are five things you might like to include in your description:
1. Give a little background on the charity and event. For example, you might explain what your centre is used for, and what you need help with – perhaps the kitchen needs renovating as it's not quite fit for purpose, or the garden needs a good tidy up. Or you might discuss how popular your annual open day is, and that you rely on volunteers to make it all possible.
2. Be clear about what activities volunteers will be doing on the day, whether it's weeding, painting or setting up marquees.
3. Say how your volunteers' time and efforts will make a difference, whether it's improving the environment for service users or being able to help even more vulnerable people.
4. Advertise the personal benefits for volunteers as well. If it's part of a festival, do volunteers get free entry to other shows? If it's helping to pick the harvest on a farm, might there be some free produce going? Even if neither is the case, mentioning the free tea and coffee never goes amiss, and you can emphasise the opportunity to meet a friendly bunch of like-minded people.
5. Share some practical considerations: suggest what clothing would be appropriate and whether volunteers will need to bring a packed lunch. You should also specify a meeting point and instructions on how to get there.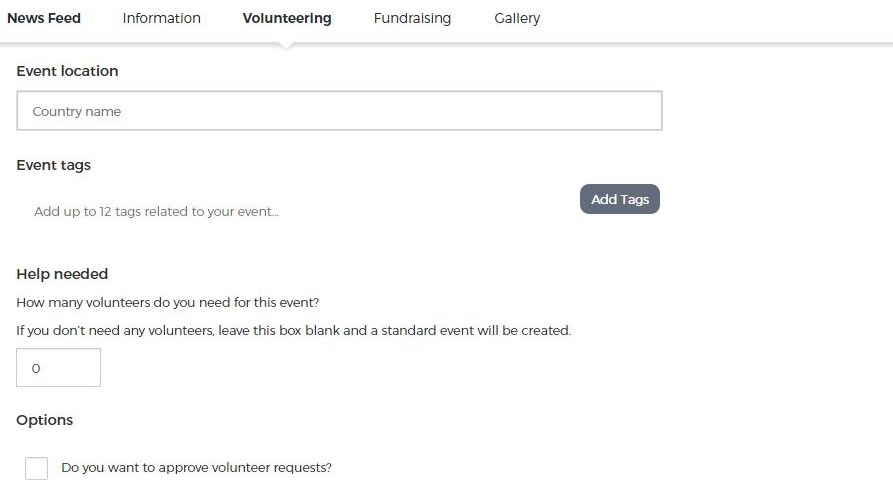 Where will my event appear?
Your event will show on your project's 'Volunteering' tab and also feature on Neighbourly's volunteer board (so make sure it has an appealing title)!
Volunteers can use the search function to find events that match their interests and location. To make your event more discover-able, add up to 12 tags that describe the type of activities they will be doing, for example 'painting' or 'gardening'.


How do I get volunteers?
After publishing, get sharing! Cast that net as widely as possible on social media (and beyond) to give yourself the best chance of recruiting volunteers. Click the social icons or copy the page link into an email or other social channel.
Share opportunities regularly on social media and keep followers and volunteers up to date through posts on the news feed.


How do I approve volunteer requests?
You can choose if you want to approve volunteer requests and whether to keep a waiting list if the event gets full.
The system will manage volunteer sign-ups and create an attendee list. If you've selected to approve volunteers, you'll receive an email when someone signs up and you'll need to pop back to the website to accept them. Once a volunteer place is approved, your volunteer will automatically get an email confirmation.
If a company would like to support your events with staff volunteers, they'll add your project to their volunteering list. You'll get an email when this happens and be able to offer a number of spaces to this company at each event.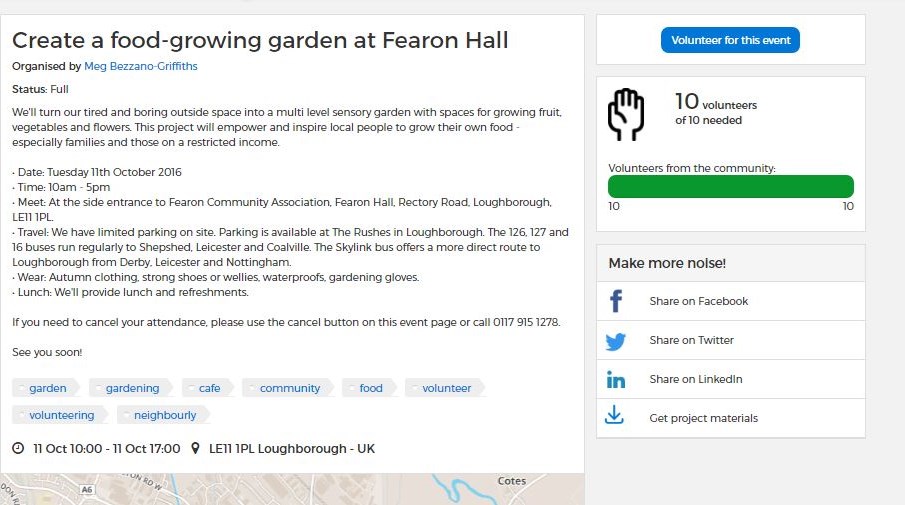 How do I follow up with volunteers?
Neighbourly follows up on your behalf. Attendees will automatically receive a quick email to thank them for volunteering. After the event, you can go through the volunteer list and click to confirm which people attended, so you have a record.


How many events can I set up?
You can set up as many volunteer events as you wish. Budding volunteers can keep an eye on your upcoming events via your news feed and on the volunteer notice board. A quick way to create additional events within the same project is to use the 'Clone' button.
How do I clone an event?
Click into the event listing that you want to duplicate and press the blue 'Clone this event' button which will appear on the right. If the date of the original event has gone by, select the 'Show me past events' tick box on the right and you will be able to see and click on the old listing. Once the new cloned event has been created you can edit it to include new information and dates.
Need help with your events?
Contact us at hello@neighbourly.com
About Neighbourly
Neighbourly matches charity and community projects with people and companies that can lend a hand. Get support by creating and sharing a project or give support by following, donating or giving a day to volunteer.