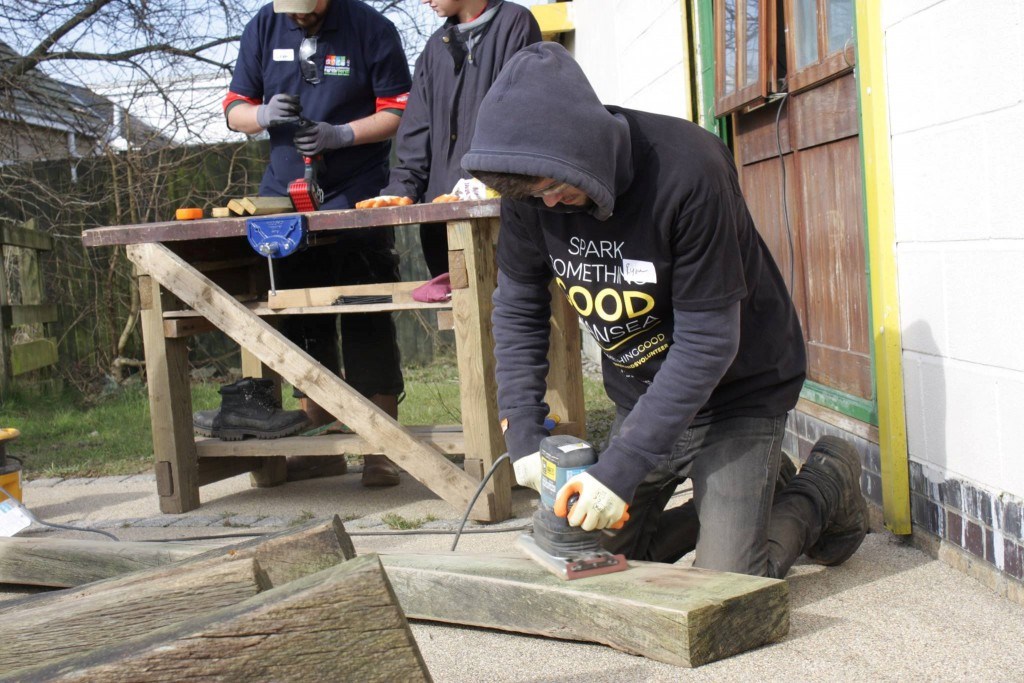 At neighbourly we've been working with Marks & Spencer's Spark Something Good initiative, to connect their employees and local volunteers with charities and community projects in their local area who need their help. It's a great chance for people to get together and do something good for their community, mucking in at places like the
Swansea Community Farm
, a valued and much loved resource for the people of Swansea, and the only one of its kind in Wales.
The benefits of getting involved in our communities, for our health and well-being is beyond doubt. As the Chief Executives of Public Health England and NHS England said in the foreword to a recent report; "connected and empowered communities are healthy communities". And businesses have been conscious for a long time that working with their communities is good for retaining staff, building connections to customers and delivering a sustainable business.
But like many small and medium sized charities, cuts to local authority and government funding mean that Swansea Community Farm's future is not secure. New research by
IPPR North
and the
National Council for Voluntary Organisations
(NCVO) has shown that we have reasons to be worried about the future of the many thousands of small and medium size charities who deliver a vital front line role in our communities. Since 2008, the budgets of small and medium sized charities have been squeezed by a 44% decrease in funding from government, leading to as many as 23,000 closing their doors over the past 8 years. Many of these charities have struggled on, but have had to increasingly divert their resources to raising money and have become increasingly dependent on more volatile sources of funding.
Back at
Swansea Community Farm
, they've come up with a brilliant solution to their funding problem. To generate their own income they've decided to set up a farm shop on site and have asked M&S employees to train them in the skills to run it. What better volunteers than an expert team of commercial managers, visual merchandisers and retailers willing to share their experience and continue with ongoing professional support.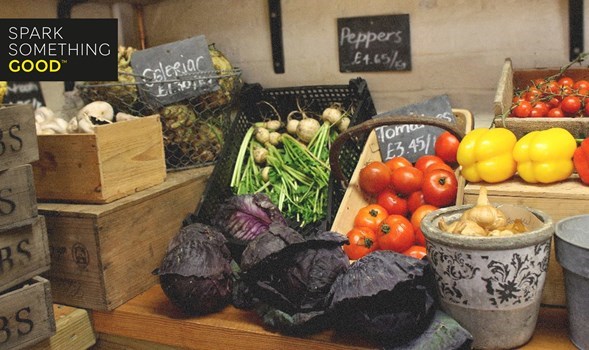 At neighbourly we believe that there is much more we can all do to support the many thousands of small and medium
charities and community projects
that provide such a vital role in our communities. We're unlikely to see a major change in local authority funding, so we need to think of new ways to support them. Swansea Community Farm's solution is a perfect example, matching the skills of local professionals with the needs of the charity, asking for expertise instead of money. Through neighbourly businesses can financially back these charities and projects too, helping them tell a much wider audience about their great work and reducing the need for them to spend money on fundraising.
It's not the whole solution, but we think that it's an important part of the future landscape to sustain the sector and build more neighbourly communities for generations to come.
- Steve Haines
Head of Community Engagement