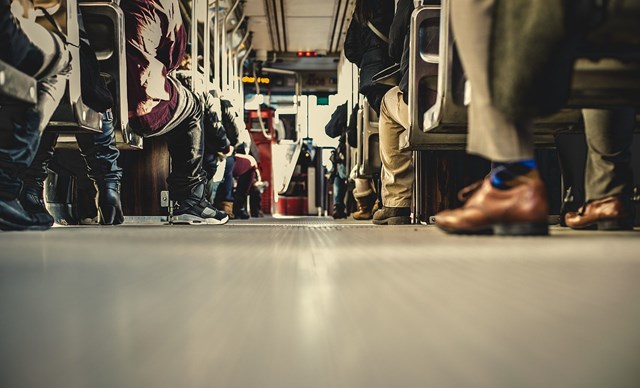 Now, more than ever, we're hearing about the huge, ever-expanding gaps in UK public services that are going to need an army of new volunteers if the provision is to continue. Volunteers Week 2017 has rightly brought more of this crisis to our attention – after all, the week is (or should be) as much about recruiting new volunteers as it is celebrating and thanking existing ones.
As this Guardian article states, volunteers are now running libraries, maintaining parks and staffing hospital reception desks due to austerity cuts, and whilst this is worth and estimated £23bn a year in economic value, it's still nowhere near enough. And the extent of charities' work in delivering frontline services keeps on increasing. Included in the essential services run by the charitable sector are ambulance services, housing, health & social care, probation, community transport, mental health and search and rescue – to name a few.
The dream – where neighbourly communities are built with residents, companies, local government teams, charities and community projects, all working in unison like a well-oiled machine – seems ever further from reach. Delivering resources into places that they are needed, building funds where they are depleted and diverting helping hands to where they can help shouldn't be so difficult. But it is.
Many of these problems could be helped if we, as a whole society, could more easily draw upon our neighbourly values and lend support within our means to ensure everyone not just survives but thrives. We are given some glimpses of hope – The Charities Aid Foundation's annual UK Giving report, for instance, says that 89% of people "did something charitable" in 2016, including volunteering, which is a huge hike from 79% in 2015.
Official figures are less encouraging though. People reporting having formally volunteered at least once a month – through a group, club or organisation – has flatlined since the turn of the century, standing in the last Cabinet Office survey of 2015-16 at 14.2 million, or 27% of the adult population. Informal volunteering – helping people who are not relatives and doing so not through a group, club or organisation, at least monthly – stood at 18 million, or 34% of the population, in 2015-16. These numbers have stayed broadly unchanged since 2000.
But perhaps it is not a lack of desire, rather a logistical minefield, that stops more of us from contributing. What are we permitted to do? How should we organise ourselves?
And what about companies in all of this? The Guardian article states that 'charities will have to do much of the heavy lifting on this themselves' – the 2015 legislation promise of three days' paid volunteering leave annually for all public-sector workers and those private companies with 250+ staff, remains unfulfilled (and isn't in the Tory 2017 programme). Regardless of legislation, many businesses have already bought in to the well-documented 'employee volunteering business case' and there has been an astronomic increase in UK companies (large ones at least) engaging in some form of employee volunteering. However, The London Benchmarking Group reported that the average proportion of employees engaging in employee volunteering in their member firms was 19 per cent last year, but often uptake is much lower.
There's clearly a multitude of barriers. Whilst participating companies do advertise the opportunities, it isn't always enough to turn employees into volunteers. They need to understand what they can learn, the impact they can have and how it will make them feel. Some companies we speak to say they have tried to make this work but their employees felt they didn't want to take the entitlement because they didn't know what opportunities were available and what the business really wanted them to do with the days.
But we think there's another major factor at play – and one that is not just related to the giving of time. Again and again we come across a snag with company contributions. VAT regulations on product donations, Health and Safety regulations around volunteering, not to mention the complexities of insurance. And of course, the legislation associated with passing on food to those in need, makes these human things extremely worrisome (and in some cases a complete blocker) for the companies that do want to contribute.
The Good Samaritans Act is an interesting concept. It takes many forms across the globe, but if you look at the US, where all 50 states have some type of Good Samaritan law, individuals currently have protection when they lend a hand in an emergency. Put simply, if you see someone in trouble and you stop to help, but inadvertently do more harm than good, you are protected from being sued.
Could the principles of this act be extended more broadly in the UK to companies to take some of the shackles off? Can we become a society where if we see a need and we want to help, then we can have a go – being sensible in our decisions and careful and respectful in delivery of course – but free from the fear of repercussions?
Something has to change, for sure. Let's have a look at Edelman's 17th annual trust and credibility survey: 'We are experiencing a total collapse in trust in the institutions that shape our society.' Trust in the UK is at a historic low at 29 per cent. There is an unprecedented feeling that life is not as fair as it used to be. And sadly, only one in nine of the UK population think that the system still works.
Business needs to lead, and be free to do so. The rewards could be huge – our recent research showed employer led volunteering as resoundingly positive (7+ out of 10 - from the individuals taking part). Those who volunteered with their company trust other people and companies more than those who haven't, and are more likely to recommend their company to a friend. On top of this, the research shows they are happier and more satisfied with life.
Clearly Marks and Spencer get it: this week 7000 M&S colleagues from over 650 stores and offices will be donating their time and skills to over 700 local community projects. Their new Plan A 2025 #SpenditWell community transformation programme will support 1,000 communities, help 10 million people live happier, healthier lives and convert M&S into a zero-waste business.
There is, very definitely, huge untapped potential, a willingness to contribute and a glut of resources. Take a look at our Twitter feed if you ever need a reminder of the undying spirit of neighbourliness that defines our communities. Or this story of supermarket workers from Sainsbury's donating food to police officers in the recent London Bridge attacks.
Let's make the fabric of our society and the ownership of it a shared challenge where we all have and equal hand in helping it flourish.