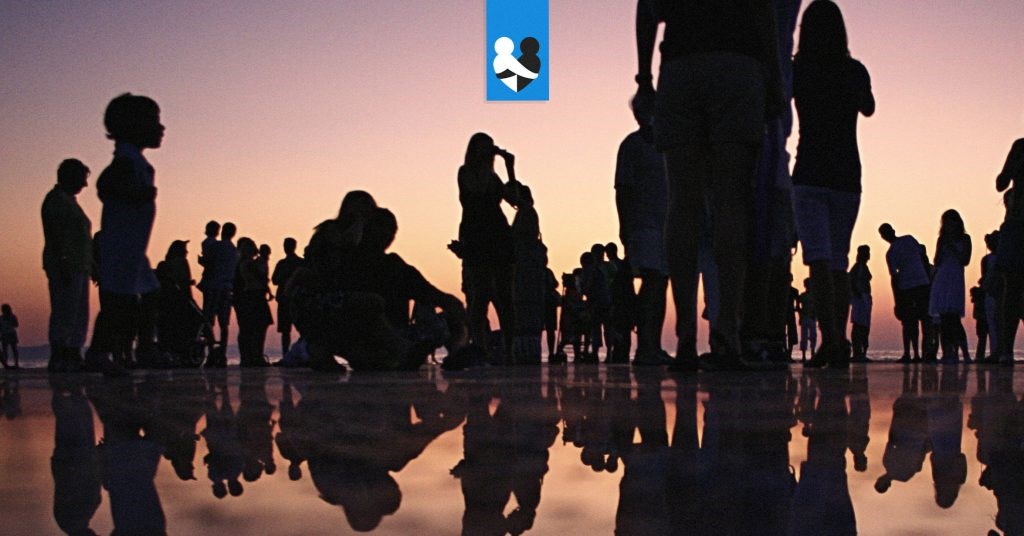 It's Volunteer's Week and in writing this I'm hoping there is a medium to strong chance that you're someone who has been thinking about putting yourself forwards to help a cause or maybe that you've done it before and are coming back for seconds. If you fall into one of these camps then I think I might be able to help.
Spark Something Good is something that has been going on across the country - thanks to M&S - for some time now. It's an initiative in which M&S staff, M&S customers and people in general come together to help around 24 different charity and community projects, in seven days, in a particular city. It's a way for each city to really drive community and volunteering, and the good news is, you can get involved with any of these through
neighbourly.com/mandsvolunteer
. So far, a handful of cities have enhanced their communities through
Spark Something Good
, including Edinburgh, London, Manchester, Swansea and Leeds & Bradford.
Bristol is next to fly into action and it kicks off on 11 June, so I decided to compile a list of the
24 projects
looking for volunteers to help across the city.
1. City to Sea - Wed 15 June
City to Sea volunteers will be clearing litter and collating data at local rivers to reduce the amount of plastic litter flowing from Bristol into the Severn Estuary. The goal is to challenge the way everyday folk use and dispose of single-use plastics.
Learn More & Volunteer
2. Bristol Avon Rivers Trust (BART) - Mon 13 June
BART will be spraying yellow fish symbols with non-toxic paint onto storm drains. Why? To educate people that roadside storm drains flow straight into Bristol rivers, so all harmful substances directly impact the health of the river environment.
Learn More & Volunteer
3. The Big Beach Clean (Marine Conservation Society) - Sun 12 June
In it, on it, under it – however you love the sea, you can support MCS by helping them get rid of unwanted beach rubbish and work out how to stop it getting there in the first place. It's great fun, and feel free to bring your family and friends along.
Learn More & Volunteer
4. Cots for Tots Appeal - Mon 13 & Tues 14 June
These guys need help to redecorate the Cots for Tots House so they can continue to welcome and support families of special care babies from across the South West of England.
Learn More & Volunteer
5. Crisis Centre Ministries - Mon 13 June
Get involved in all the daily activities at the Wild Goose Café - everything from picking up and serving food to sorting clothing donations and handing out clothes, toiletries and bedding.
Learn More & Volunteer
6. The Connection Centre at St Werburghs City Farm - Fri 17 June
Lend a hand to these great guys and help them to fit a kitchen in their new education centre. Using this kitchen, they plan to start a lunch club for isolated elderly people run by disengaged young people, helping them come together.
Learn More & Volunteer
7. Severn Beach Primary School - Mon 13 June
Put on your old clothes and join other volunteers to tile, tidy and transform a school technology room into a bright technology, cooking and arts area.
Learn More & Volunteer
8. Groundwork South - Goblin Combe - Tues 14 June
These chaps and chappettes will upgrade the outdoor facilities at Goblin Combe Eco Lodge. There are lots of different types of groups who visit the centre and your help will encourage people to realise their potential in the natural environment.
Learn More & Volunteer
9. Incredible Edible - Thurs 16 June
These are some really special people, help them in their Edible Park to create a larger herb patch with an area for medicinal herbs. Everyone will pitch in to clear, prune and weed the grounds. This project is part of their push towards making the park more accessible.
Learn More & Volunteer
10. Oasis Peace Garden - Wed 15 June
Here's your chance to join community members of all ages in learning important gardening skills. Jump in and help some lovely people create a new space in their Peace Garden to grow food products, including fruit, vegetables and herbs.
Learn More & Volunteer
11. Groundwork South - Lockleaze - Mon 13 June
Help Groundworks paint and decorate the inside of their youth and play space for the children of Lockleaze, one of Bristol's most deprived areas. Brighten up their day and rally together to help them build a great place for the children of Bristol.
Learn More & Volunteer
12. 1625 Independent People - Wed 15 June
Help young people at risk of homelessness to create a communal space that promotes well-being. I don't know about you but that sounds like a pretty worthwhile cause to me.
Learn More & Volunteer
13. Easton Community Centre - Tues 14 June
Here you can get involved in transforming one of the rooms of Easton Community Centre into a crèche. This will help more people, particularly mothers, to access the facilities, including English for Speakers of Other Languages courses, exercise classes and free internet.
Learn More & Volunteer
14. Avon Wildlife Trust - Fri 17 June
Help the great guys at the Avon Wildlife Trust create a new wildlife pond and nature conservation area at their 'Feed Bristol' community project, a place where people and wildlife can thrive in a safe, accessible and productive setting.
Learn More & Volunteer
15. Oxfam - Tues 14 June
Now, this one is just for M&S staff but it's still worth a mention! Oxfam need visual merchandisers to spend time with the shop team and share skills. M&S staff will arrange the unique items that the public donate to the store and create an eye catching and welcoming window display.
Learn More & Volunteer
16. The Royal Voluntary Service - Fri 17 June
A big summer celebration needs your help to thank all of The Royal Voluntary Service's existing volunteers. Treat service users, and invite along anyone who would like to find out about the work that they do. I'm not kidding when I say they really want you to join the party!
Learn More & Volunteer
17. The Conservation Volunteers - Thurs 16 June
Ever fancied yourself as a bit of a master craftsman, or are you just good at building stuff? Help The Conservation Volunteers build steps at Narroways Local Nature Reserve in order to improve the access around the site.
Learn More & Volunteer
18. Growing Support - Thurs 16 June
Redcliffe Gardening Club helps local people to improve their environment. Members meet regularly to garden together with other local people. They're looking for volunteers to help transform a bare, neglected area into a beautiful wildlife garden.
Learn More & Volunteer
19. Trinity Community Garden - Thurs 16 June
The lovely people at the Trinity Centre need help renovating their outdoor kitchen space which will enable them to continue to deliver a free programme of gardening and cooking activities to local residents of all ages and backgrounds, improving their well-being and teaching them new skills.
Learn More & Volunteer
20. Integrate Bristol - Sun 12 June
Help Integrate Bristol redecorate their waiting area, corridor and bathroom in a community building where young people create educational resources with national impact. At the moment, the space is a bit drab and unwelcoming. They need your help to really turn it around!
Learn More & Volunteer
21. The Royal British Legion - Sun 12 June
The Royal British Legion is a community space at the heart of Bishopsworth. They will be creating a street party for children in the local area to celebrate The Queen's 90th Birthday.
Learn More & Volunteer
22. Making For Charity - 11, 12, 13 June
With your help, Making For Charity aim to make 100 syringe driver bags from M&S fabric décor. These bags make a real difference to patients' lives, both practically and by giving them a lift. Help from volunteers with machine sewing skills is going to be hugely appreciated!
Learn More & Volunteer
23. Festival of Nature - Sat 11 June
This one looks like a lot of fun! These lovely guys want to create an inspirational 200 metre river using chalk to flow through the Festival of Nature 2016 site. The Chalk River will immerse thousands of visitors in the River Avon's science, culture and history.
Learn More & Volunteer
24. Full Circle @Docklands - Wed 15 June
Full Circle @Docklands is a Community-based resource centre for young people, children & families in St Pauls'. It was Initially set up in 1980 in response to the need to give children in St Pauls' an opportunity to get away from their challenging environments.
Learn More & Volunteer
If you're thinking of getting more involved in the Bristol community, I hope this list has something you can't wait to get involved with! Once signed up, share with your friends and invite them to come along too. We feel passionately about community and everyone coming together in one place to make where we live a happier and healthier city! There are always volunteering events going on (find them on
neighbourly.com/volunteering
) and these events always need your help!
- Matt
Social Content Manager