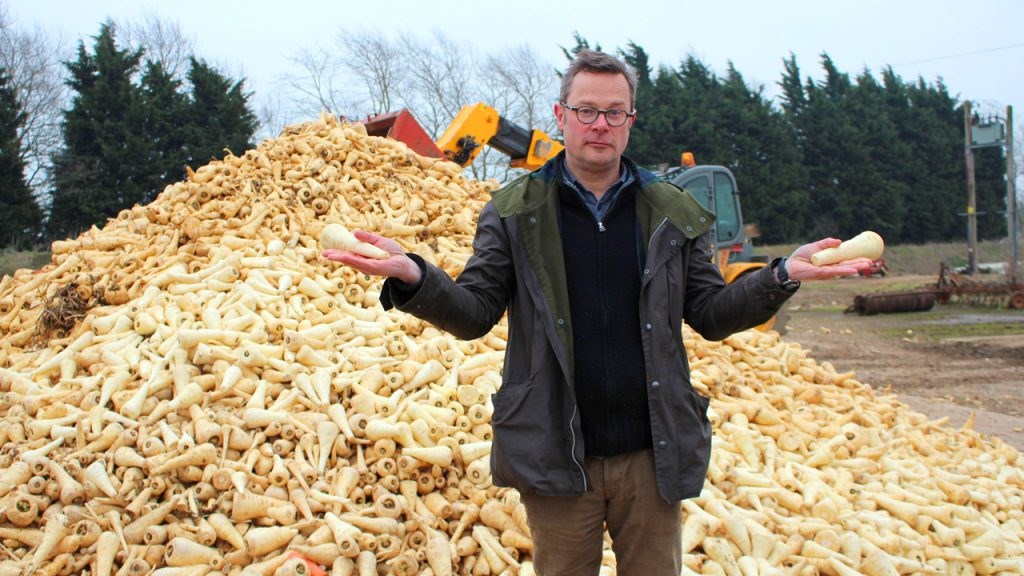 Hats off to Hugh, he's done it again, bringing the issue of avoidable waste to the attention of the public. Last night's episode of Hugh's War on Waste kept up the pressure, taking on paper coffee cups and packaging, while reporting back on efforts to tackle food waste.
On Wednesday I spent the day with retailers, manufacturers and government policy makers at the WRAP Surplus Food Working Group. There were great examples of progress in tackling back of store and distribution centre food surplus, as well as household waste. The good news is that we're reducing and redistributing more edible food than ever.
But there is far to go. There is a still a hideous amount of food wasted in the UK grocery supply chain. WRAP, the waste reduction body, estimate there is an opportunity to increase redistribution four-fold. That's the equivalent of at least 360 additional million meals.
So why isn't this happening? A consensus is forming on the barriers: legal and compliance risk, lack of capacity to operate redistribution schemes, low public awareness of the positive work being done and financial barriers.
At Neighbourly we are running a nimble food surplus redistribution scheme that utilises the Neighbourly site to connect 100s of stores belonging to major retailers with many small, local charities that go on to use the food to feed people in need, typically as part of other charitable programmes, including drug rehabilitation and youth centres. In a few short months we're redistributed hundreds of tonnes to people in need.
We're actively working with retailers to take on operational challenges. Our time and motion study brought the process to donate food through Neighbourly under 1 minute and, we're proving, cheaper than forms of waste disposal. We've worked with the Food Standards Agency to bring industry, charities and policy makers together in a recent seminar to look at how to improve regulation and our stories of how retailers are making a difference are being seen by millions:
This autumn major trade publications and newspapers are launching campaigns on the issue of food waste. That means customers and employees will be making choices on where and how they shop and work. The Sustainable Development Goals have created an accountability framework for action. We've aligned our project categories to the SDGs and can now report against these through our platform.
Public attention on this issue isn't going away. At Neighbourly we're here to help connect companies and charities, helping give good food to good causes, and we're ready to do more.
Steve Haines | Head of Community Engagement