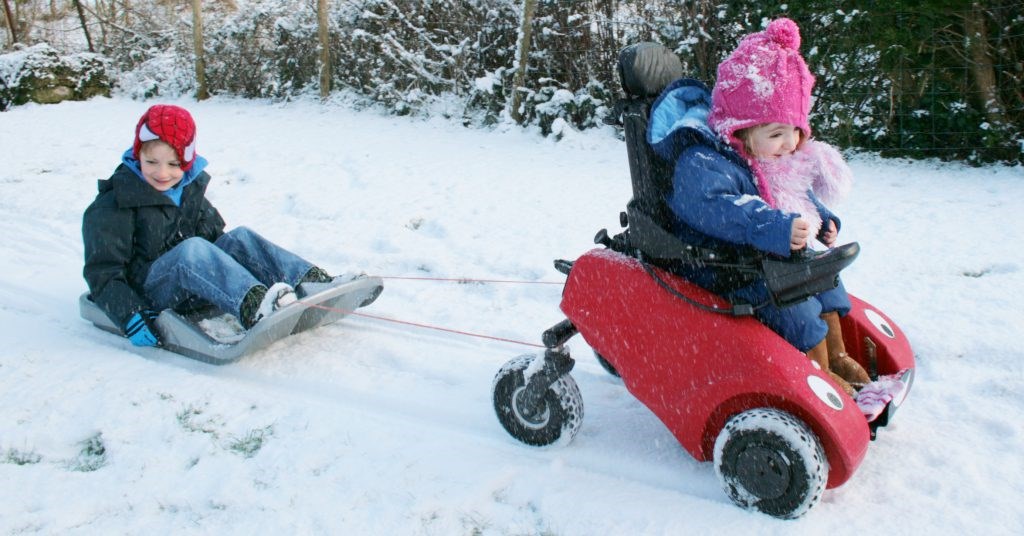 A little while back we asked you, "What is your favourite local small charity", and your response was amazing. There's something rather grounding about reading all of your comments on the causes you care about the most and we can't thank you enough for sharing your passions with us!
As promised we pulled together a round up of your favourite small charities in celebration of Small Charity Week. So without further ado, here is the rundown of your favourites. Enjoy.
- -
1. Children's Hyperinsulinism Charity (CHC)
This one came out on top, being mentioned numerous times. Sarah, Amanda, Michelle, Erin and Berni are huge supporters of this cause. Let me explain; Hyperinsulinism is a condition referring to higher levels of insulin in the blood. It's linked with several types of medical problems which are split (broadly) into two overlapping categories: Reduced sensitivity to insulin and high blood glucose levels (hyperglycemia). CHC is here to support families that have children with Hyperinsulinism through education and connection other families experiencing similar circumstances. It's a really great cause and you can learn more about it by clicking on the link below.
www.hyperinsulinism.co.uk
2. MK Snap
Sue Hewitt was first in line with telling us what cause she is most passionate about and it comes in the form of 'MK Snap'.
This is a charity providing a huge range of support to people who experience learning difficulties. They provide services such as; helping people to develop social skills, reading and writing, expression and processing what others say or how they act. It's another fantastic cause and you can learn more about them below.
www.mksnap.org
3. Williams Syndrome Foundation
Nikki Tams put forward this great charity. Williams Syndrome is a congental disorder affecting one in every 18,000 people in the UK. As it's a rare disorder, there isn't a lot of resource to help combat it. The Williams Syndrome Foundation is there to help, educate and support people with a diagnosis. Check out their website for more info.
www.williams-syndrome.org.uk
4. Osteopetrosis Support Trust (OST)
Osteopetrosis is a disease, characterised by increased bone density. Sarah Sullivan cares very much about fighting this and has told us about the OST. The Trust was formed in 1979 and aims to support families of children with Malignant Infantile Osteopetrosis through sharing information, raising awareness, connecting families with services and/or other charities able to help and investing in genetic research to combat the disease. Learn more by visiting the website.
www.osteopetrosis-support-trust.org.uk
5. The James Apter Friendship Fund
Kim Apter set up the Friendship Fund in memory of her young son who sadly passed away after a 5 month battle with Acute Myeloid Leukemia. Kim and her family decided to keep his memory alive by setting up the fund, which they use to deliver gifts and toys to children undergoing treatments in hospital. They strongly believe every child deserves to smile. It's a lovely charity and we should all be aware of the many smiles The James Apter Friendship Fund has provided to families.
www.jamesapter.com
6. Wizzybug
Susan Hubbard let us know about Wizzybug - a charity that provides electric wheelchair buggies to disabled toddlers. Decorated as ladybirds, these are really fantastic and even those as young as 14 months can operate its simple controls, allowing them to zip around with their peers, developing spatial awareness, social interaction and independence.
www.designability.org.uk/product/wizzybug
7. The Mill
Julie Sweeting suggested The Mill in Bramhall village - it's a great youth centre for 11-18 year olds, providing "positive options" for these young people. Living in a small place can be challenging for teenagers and so providing somewhere that can be used to relax or learn new skills and socialise is a very valuable thing.
themillbramhall.com
8. Chelsea's Angels Children's Cancer Charity
Michelle Tomkins says that Chelsea's Angels Children's Cancer Charity is here to create smiles, make memories and offer support to children fighting cancer. They are here to offer emotional and financial support to the children and families they care for. They actually need volunteers right now, so take a look at their Facebook page and get involved with something truly incredible!
Click to visit their Facebook Page
Charlies Angel Centre was mentioned to us by Ruth Curtis. Their mission is to support bereaved parents and families after the loss of their baby or child. Their vision is that all bereaved parents and families have somewhere to turn when a baby or young child dies and have full time grief counsellors and full time befrienders. They stress that although times can feel dark, there are always people that want to help and hand you a torch. Thanks for this one Ruth.
www.charlies-angel-centre.org.uk
10. Friends of the young disabled
Swansea ITeC
told us, "Our local charity of choice is FOYD (Friends of the young disabled)". This is a charity Neighbourly is familiar with as they use our site to promote volunteering events and help raise their profile. They provide a centre for young and disabled people to meet and use its facilities as a way to engage and promote learning opportunities and social activities.
www.foyd.org.uk
- -
That's your list of 10 charities that you feel deserve more attention! Hopefully you found this interesting and maybe even found another cause to get involved with. There are a few honourable mentions from Alison Lawton I'd like to also cover in this post, and they are:
www.shareastar.org
Share a Star is a newly registered charity, which helps severely unwell children and teenagers under the age of 21.
www.postpals.co.uk
 Sending cards, letters, emails and little gifts to seriously ill children and their siblings in the UK.
www.lovequiltsuk.com
Handmade, beautiful quilts, given to the children under 19 years facing life threatening illnesses.
Thank you for taking part and answering our question, now it's time to shout about everyone else's favourite causes.
- Matt Aldus |
Social Content Manager