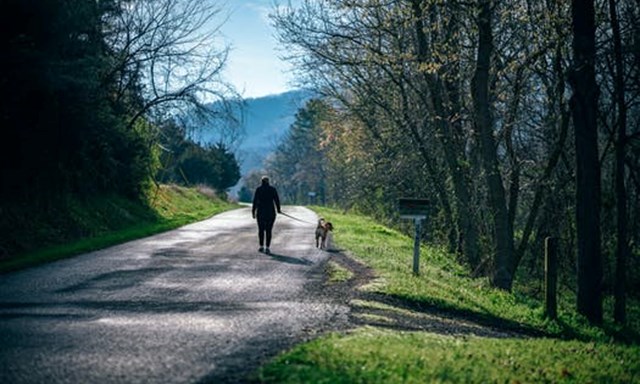 We share a world where green spaces are more valuable than ever – from the rainforest habitats of Brazil and Peru to the recreation fields of Bristol and Bradford. Through the humble activism of gardening, people across the UK are volunteering to improve their health, get to know each other better and ensure nobody can take their community resource away from them.
Our communities are losing their most vital places for playing, keeping active and meeting with neighbours. Government funding to National Parks quartered from 2011 to 2016 and local authorities are having to prioritise core services over parks. This means something to everyone who has ever hiked through Dartmoor, kicked a ball around at their local rec or attended a summer fete in the park.
If you're worried about where your kids will play safely after school or where your dogs will stretch their legs, you are not alone. A 38 Degrees petition to MPs on the Communities and Local Government Committee received over 323,000 signatures from people desperate to 'Save our parks'. Sadly, this petition was rejected by the committee as being too burdensome.
It's tempting to fall into doom and gloom, imagining the decline of our community gathering grounds to unsafe, overgrown wastelands. Yet there's a way forward. Taking ownership of local spaces is far from a new idea. There are over 5000 Friends of Parks groups, working alongside local councils to protect our nation's deeply loved parks. From home-grown gardening groups to budding charities and CICs, people in every community are taking local environments into their own hands.
The Conservation Volunteers is a national organisation, with a strong network of conservation hubs and Green Gyms. For Caroline Pearce from TCV, green spaces are quite literally the common ground that brings local people together: "For some they are a place to relax at the end of a busy day, for others an allotment for a future Summer harvest, for the energetic they are a playing field to burn off calories, whilst for others they provide a precious opportunity to connect with nature or catch up with old friends. These green spaces are always under threat which is why TCV's work with over 2,000 community groups across the UK is so important. We run programmes and events to help volunteers create and maintain their own unique spaces - building a green legacy for their whole community to enjoy."
By making it easy for people to volunteer outdoors, organisations like The Conservation Volunteers re-connect residents with their environment and help communities to stay healthy and active.
Here we hit upon the guilty secret of volunteering… it's not completely selfless. In fact, it's incredibly good for you! Those of us who have regularly given time to dig, weed, build, or litter pick in the fresh air know this is a fantastic way to keep your heart pumping. Research by the University of Essex highlights what common sense already tells us: spending time in nature makes us feel better.
Wild in the City! is a CIC based in Croydon that enables urban residents to improve their well-being by discovering London's beautiful pockets of nature. It started when psychotherapist Beth Collier realised that for many of the young people she met, their restrictive environment was at the root of their anger and frustration: "I was lucky enough to grow up on a small holding," she explains. "I simply couldn't imagine growing up in a small tower block and not learning about the support system that the natural world offers."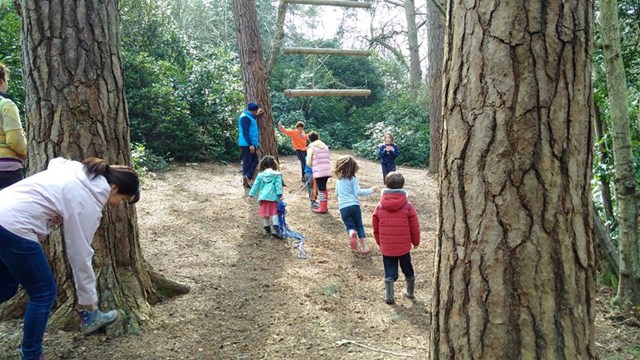 Beth realised she could use her perspective to help people use nature as a coping strategy. She began to conduct her therapy sessions in the outdoors and the self-evident transformations she saw compelled her to found Wild in the City.
Among many ground-breaking projects for both children and adults, Wild in the City now runs an incredible Summer programme for NEET (not in education, employment or training) 16-25 year olds. 'Into The Wild' supports young people's personal development through interacting with each other and their environment. Participants learn practical skills like coppicing, basket-making, and tracking. Above all, they learn how nature can become a meaningful part of everyday life. "It's always special to watch someone light a fire for the first time after persevering for ages. There's an almost primal joy that comes to their face. I can picture that smile: happy, contented, assured."
As our lives become increasingly fast-paced, Beth feels there's now more of a call for rediscovery than ever - both in terms of our inter-personal relationships and our connection with nature. Businesses have an integral role to play by offering volunteer hours to their employees, encouraging them to get involved in the communities where they live and work.
Recently, Beth welcomed volunteers from Starbucks stores across the region to construct beautiful woodland furniture for Wild in the City's brand new Outdoor Office initiative. This project will see office-based employees from local businesses coming to work in nature, building upon the theory that people are happier and more productive when they spend time in the Great Outdoors.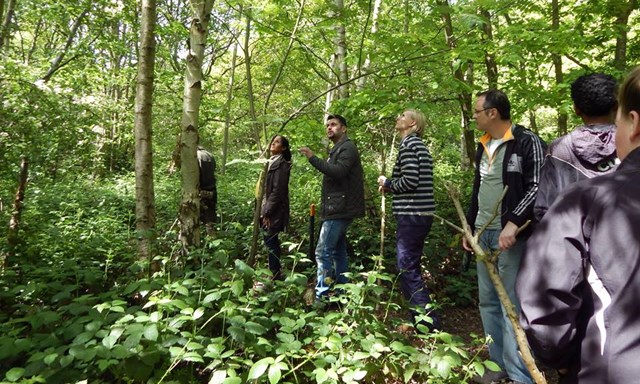 You too can get involved in protecting green spaces and see for yourself the difference volunteering has on your well-being and your neighbourhood. Make a pledge to protect your environment - whether that means attending your local council meeting and compelling councillors to fund your community's playground, or signing up for a volunteer event to conserve a nearby pocket of nature.
We all have the power to light up someone's smile. All it takes is a little perseverance (…and maybe a pair of wellies!)