There comes a time when everybody can lend a helping hand;
whether it's throw a few pounds in a charity collection box, donate to a cause that's personal to you, or even better – just lend someone a little of your time!
Volunteering my time rather than my money has always given me the feel good factor, but that's not why I volunteer. Sure, your morning spent handing out breakfast to the homeless, or your afternoon spent walking dogs from the local animal shelter might make you feel good about yourself – but for me, it's about seeing people from all walks of life come together to help give their time, give back and make a positive difference. And that's why I couldn't wait to get involved with
Spark Something Good at Swansea Community Farm.
Spark Something Good is M&S's way of doing something good in the communities that we live and work in
- so far they've been to six cities across the UK and Ireland, transforming 24 local community projects in each one with the help of their customers and employees.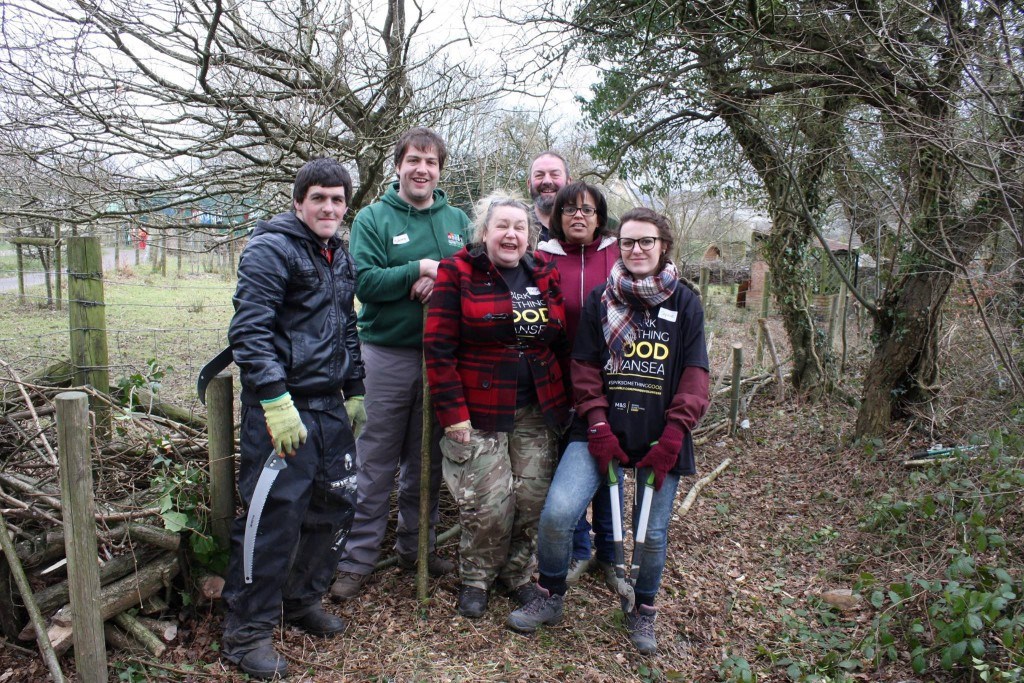 The Conservation Volunteer Team at Swansea Community Farm
I joined a host of M&S staff from stores in Swansea, some family members of theirs who tagged along for the day and we set off getting to work on the farm. My greatest passions are nature and wildlife, so I'm always excited to get involved with any outdoor environmental projects. We split into groups to help with different areas of the farm, obviously, I joined the Conservation team. Our main job was to coppice the woodland area of the farm, which means cutting back trees to ground level, allowing the more dominant trees a better chance of survival. This is important as these areas will become havens for local wildlife but also in time, a great area of trees for children to play in! It's also a fast and effective way of producing timber that can be used in other areas of the farm, for example; making fences and dead hedging, building archways, using as firewood and creating wildlife environments like bug hotels!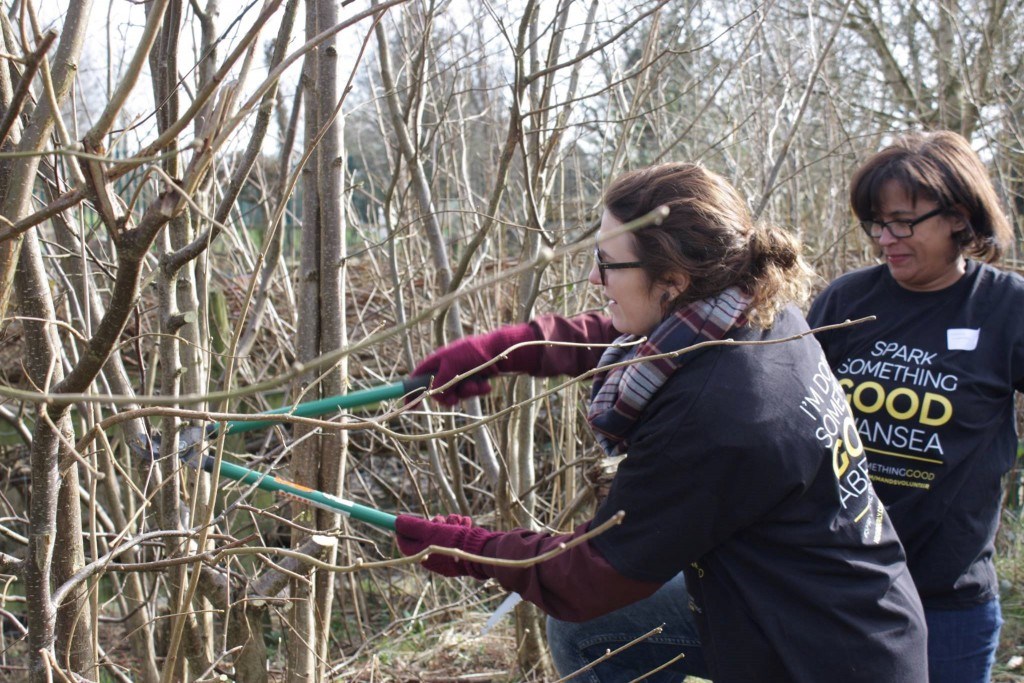 Here's me and Martine, doing the easy part!
What I found fantastic, was that those in my team had never really done much volunteering before but they were obviously really enjoying themselves! Everyone picked up their tools and got to work getting their hands and knees dirty. We might not have had the best skill with a saw, and we might have dropped a few branches onto each other's heads but we got the work done and had a great laugh doing it. And that's why I love volunteering. It's a fun, social activity which gives you the chance to meet new people, make new friends and learn new things - all whilst giving back. I can't wait to get stuck into the next project!
- Sophie