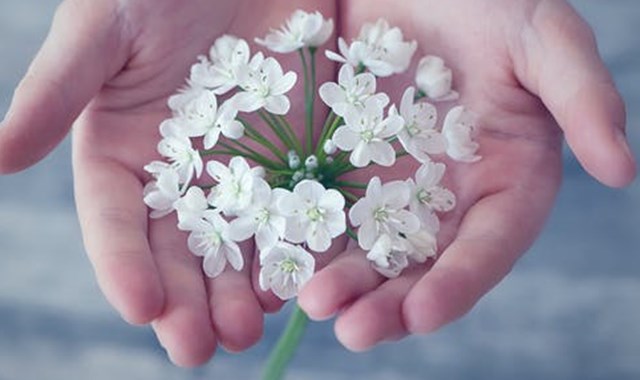 When somebody asks you to help or to give, does your mind automatically flash with pounds signs? The rattling clamour of collection buckets? Most people aren't willing to part with their cash unless it's for a cause that specifically relates to them in some way e.g. cancer respite or homelessness. And that's understandable, but there's more to giving than just donating to that special cause. What if someone in your local community asked you for a hand? What if all they wanted were an extra pair a hands for an afternoon?
Giving your time to someone who needs it is invaluable and rewarding - you know you feel better about yourself when you helped that elderly lady carry her bags down the stairs to the tube. Maybe someone in a hurry dropped their boarding pass at the airport and you hurried to catch up with them to return it - hero of the holiday! Why not take it a step further?
The word volunteer means different things to different people: it doesn't have to mean a 6 month unpaid position in a faraway country. Volunteering comes in all shapes and sizes, the actual definition is to freely offer to do something. There, not so scary is it? It could literally apply to anything!
So what do you get out of volunteering? Here's just a handful of benefits:
Gain confidence - you'll boost your confidence trying your hand in something new, it doesn't matter if you're any good at it! As long as you've tried, you can be proud of yourself for stepping out of your comfort zone to help somebody else.
Make new friends - the great thing about volunteering is how you end up with the most unlikely bunch of people and can form real bonds over your shared interests and an experience you can all enjoy. Who knows, maybe you'll want to volunteer together again sometime?
Learn new skills - you're bound to pick up something new, especially when working in groups, that's the beauty of working together.
Make a difference - no matter what your contribution is, you gave your time to somebody who needed it. Guaranteed, that will mean more to that person than a few pounds in a collection tin.
Enjoy yourself - the most important part of the journey. Volunteering is not a chore - it's a fun and social activity, why not bring a group of friends to the next one?
That's probably why 14.2 million people volunteered in 2016, and with such strong focus on social responsibility these days we can expect to see that number to rise.
Now you might be thinking "what could I possibly offer as a volunteer?". First step - click on to Neighbourly and have a look through the volunteer events happening in your area. Last year, I came across a volunteer event for The Food Jam. They needed a few volunteers that could jump on their bicycles and collect food donations from designated locations around Bristol. So I shared the event with a few friends and off we went on our bikes for a lovely cycle around the city, packing our tow crates with fruit and veg, ready to deliver to the guys at Food Jam who were cooking it up for an event. All we needed were our bicycles, they supplied the crates. We had a guide that took us to the stores and had a hilarious time trying to cycle uphill with a crate bulging with food! Overall it was a really enjoyable day for us and we all agreed we'd be happy to lend an afternoon to volunteer together again.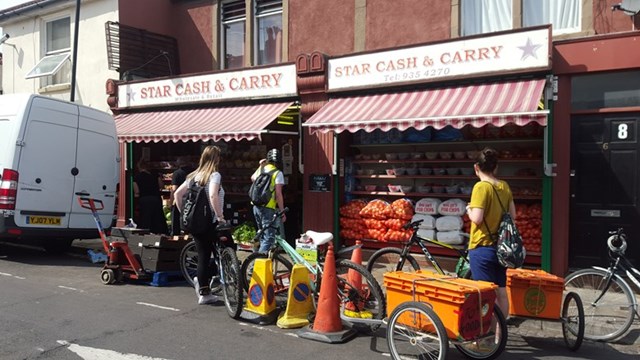 Volunteering is better together! Rope in a few friends when you can for an even better experience.
Do you have a volunteer story you'd like to share with us? Let us know! You can tweet us at @nbrly or email us at hello@neighbourly.com, we'd love to feature your story!
About Neighbourly
Neighbourly matches charity and community projects with people and companies that can lend a hand. Get support by creating and sharing a project or give support by following, donating or giving a day to volunteer.