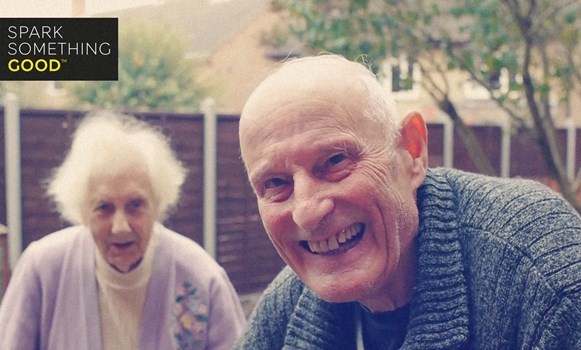 This week we're in Swansea helping out and filming the transformation of 24 amazing community projects across the city in just 7 days. This is the latest in M&S's #SparkSomethingGood campaign where local employees and customers come together to support the communities where we live and work.
The programme gets started today at 
St John's Day Centre
- a local council centre that provides various services and activities for the elderly people of Swansea. Every day they support around 15 to 20 elderly people, carrying out activities that engage and combat loneliness. Volunteers will be running a
day of activities
at the centre - craft, cookery, and running a reminiscing session where those visiting can remember and chat about the past.
We've had word that a special lady will be there celebrating her 100th birthday - we hope you have a wonderful day Mary!
Also happening today is the 
Llys Nini RSPCA project
where volunteers will be helping to plant an orchard and clearing the brambles and weeds from Rainbow Valley - an area where people come to plant trees in remembrance of beloved pets. Planting the orchard will help the charity realise a long term ambition to be able to use apples from the trees to make their own cider at the centre. This will help raise awareness of the organisation whilst generating much needed funds to enable them to continue to look after the animals - 
Llys Nini
is an RSPCA Animal Centre but isn't funded by the National Society.
If you have a project that could do with some extra help you can now add volunteer days to your neighbourly project. Just click on the 'Volunteering' tab of your project page to get started.
- Jane