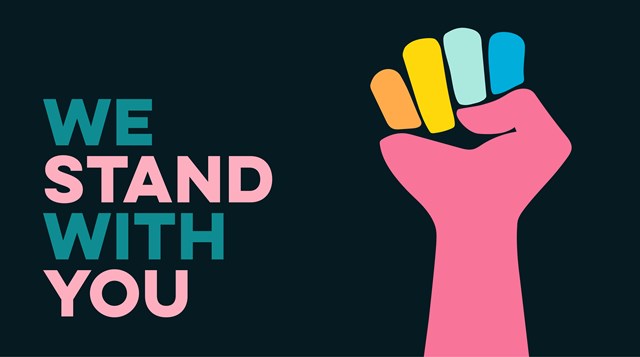 We entered this week as a proud Bristolian business – the removal of the statue of Edward Colston during the Black Lives Matter protests, whether you agree with it or not, has opened the door further for the uncomfortable conversations we need to have, which are reverberating around the world and have finally reached our UK parliament. Racism is systemic in our society – it's conscious and unconscious and goes unchecked as we sleepwalk through our lives.
Rarely has there been an occasion when Ben & Jerry's and Banksy have been singing from the same song sheet, such is the urgency of the debate that we need to have, calling for an end to "white supremacy" - not self-conscious racism but the political, economic and cultural system in which white people overwhelmingly control power and material resources - and that "people of colour are being failed by the system – the white system".
The words they use are strong, powerful, uncomfortable and deliberate. The atrocious death of George Floyd is yet one more lost life to add to the list of countless others who have died at the hands of police brutality, disadvantaged by an unequal society, living in underfunded communities and fighting for survival on a daily basis. White privilege is a real thing that has existed for as long as we can remember. It is the responsibility of all white people to acknowledge and consciously reflect on the wrongs that have gone before.
The Covid-19 crisis has sadly amplified the situation further by highlighting the undeniable fact that this social disparity has meant the virus has killed more people from BAME communities than others, so not only is the 'conversation' urgent, but action needed is too.
These events underpin the importance of how the Neighbourly platform operates, providing micro-grants, surplus food and volunteers to causes supporting those hardest hit in our communities. We commit to ensuring that beneficiary charities working hard to support minority groups or striving for their equality and representation are heard, now and in the future. We will use this moment to call to action businesses and individuals alike to maintain their support for these grassroots organisations that have made a critical difference to BAME communities, not just over the last 12 weeks of the pandemic but for as long as they have existed.
Right here, right now, as our normal everyday lives have been put on hold and our habits have been broken by the Coronavirus crisis, it creates the moment to catalyse change in our local communities around the globe. But change starts with "I" as well as "we". Personal responsibility, personal commitment and personal accountability. No more sleepwalking or ignorance. No more apathy.
We must "build back better", celebrate historical moments that reflect progress, which remind our communities and our Government how we must change, that inequality is not acceptable and make a personal commitment to "be the change we want to see in the world".