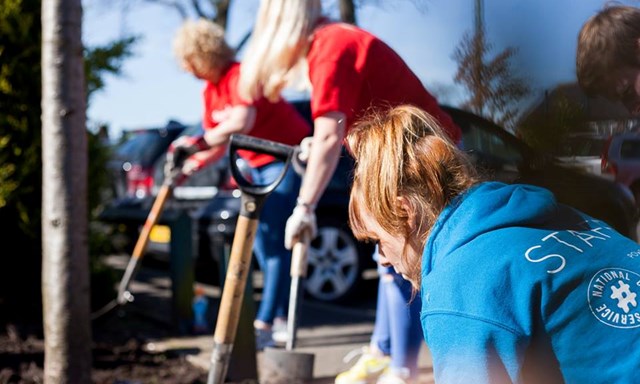 Want to get young people actively involved in your charity or community group? This is how you can. The Government's National Citizen Service (NCS) gives young people aged 15-17 a once in a life time opportunity to develop their confidence and skills for work and life over a 4 week programme in July/August.
This involves them developing and delivering a project that will bring benefits to their local community. They do this by selecting and working with a local charity/organisation - it's called their 'Social Action' phase.
Learn by Design, who deliver NCS, are keen to hear from community groups and charities in a number of areas in the UK that would be interested in taking part. You can get involved by having a stand at their Market Place or delivering a presentation/session about your community group/charity to tell the young people about what you do and how you'd like their help. The areas are:
Peterborough and Huntingdon - projects will happen during w/c 24 July, w/c 31st July or w/c 7th August.
Staffordshire - projects will happen during w/c 3 July and w/c 17 July.
North Hertfordshire - projects will happen during w/c 10th July.
Oakham, Rushden and Stamford - projects will happen during w/c 17th July and w/c 31st July.
The young people could volunteer, put on an event or raise awareness for you. As well as the benefits your organisation will gain, you'll also be helping young people to develop their skills and confidence.
To find out more, contact your local NCS Project Manager:
For Peterborough and Huntingdon contact Mike Pipe on mikepipe@bydesign-group.co.uk / 07551 170312
For Staffordshire, North Hertfordshire, Oakham, Rushden and Stamford contact Laura Price on lauraprice@bydesign-group.co.uk / 07584 190741.