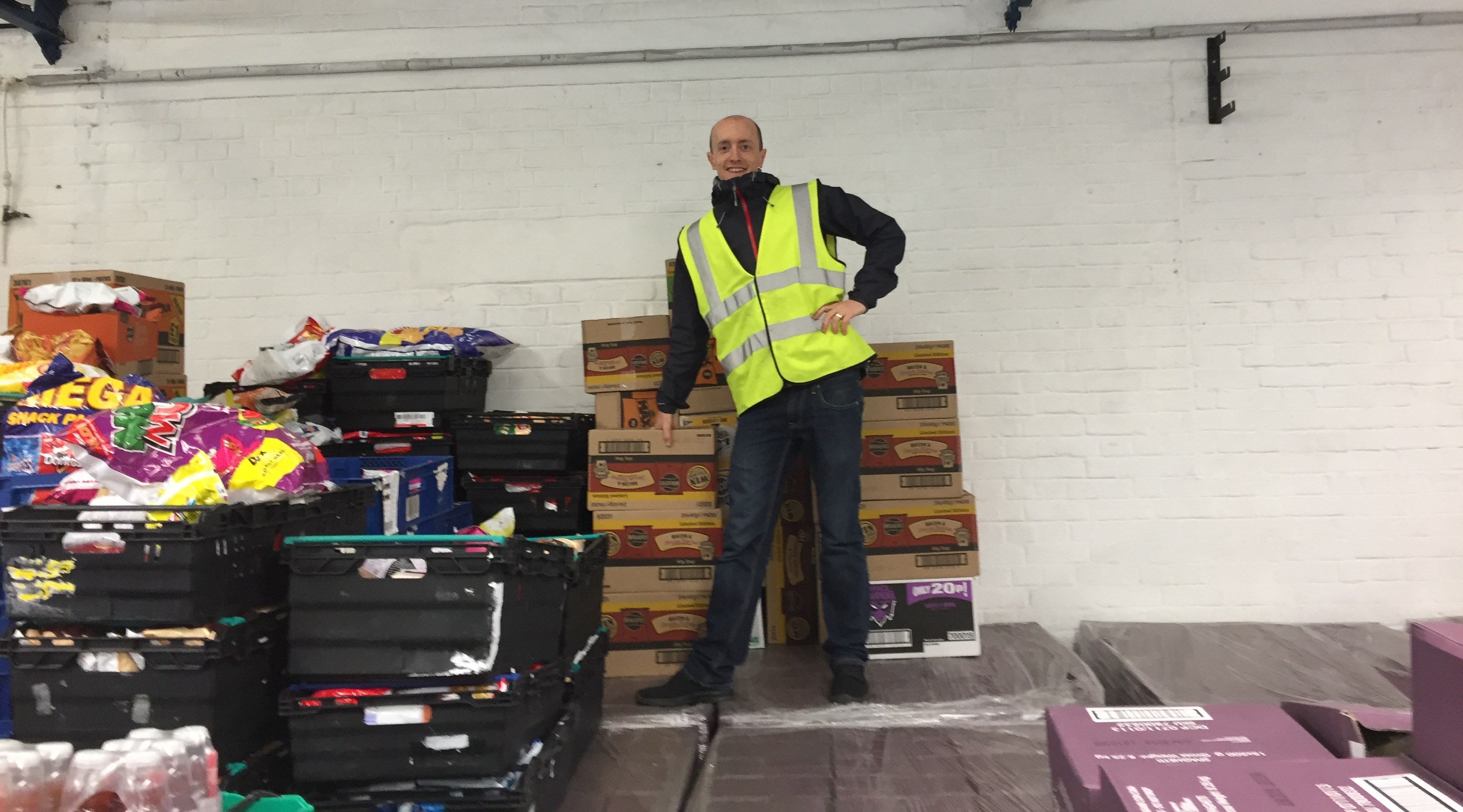 I remember when I was at school, we'd come back from the summer holidays and would have to write about a memorable day, well this is sort of one of those write ups but hopefully a bit better, and with less dinosaurs!
Working in the Neighbourly Food team is great – how could it not be? We get to work with lots of incredible projects, all of which do amazing things, helping so many people. Seeing them connected to our retailers and receiving surplus food for their communities gives it that extra feel good factor.
Working for Neighbourly means that we get regular opportunities to volunteer with some of our projects. We've recently been working closely with The Felix Project (you may have seen Matt's great blog on this) to help connect them to local retailers for surplus food donations. We're now also helping to increase their volunteer numbers – and this was the perfect project for myself and Will (also in the Neighbourly Food team) to go and help out!
To give you a little background on The Felix Project, it was set up up by Justin Byam Shaw after his son, Felix, lost his life to meningitis at the age of 14. Felix was a very caring young man and Justin wanted to find a charitable activity to commemorate his son. The Felix Project was created through seeing the great work of the Oxford Food bank which, through their model, could distribute £20 of food which would otherwise go to waste for every £1 they raised.
On arrival at The Felix Project I could see it's a pretty impressive setup and it's clear that there has been some very hard work put in by the team and the tireless support of their volunteers. There have also been some huge donations by retailers in the area, including a donation of 5000 slightly dented tins of various organic veg!
High vis on, (I do love a high vis) myself and Will got straight to work in the warehouse with some tasks sorting out mountains of donated crisps which needed stacking on a mountain of donated spaghetti - I have never seen so much spaghetti! Our next task was to help sorting non-perishable food stuffs into trays so they could be easily loaded onto the vans ready for distribution out to the projects and charities that The Felix Project support.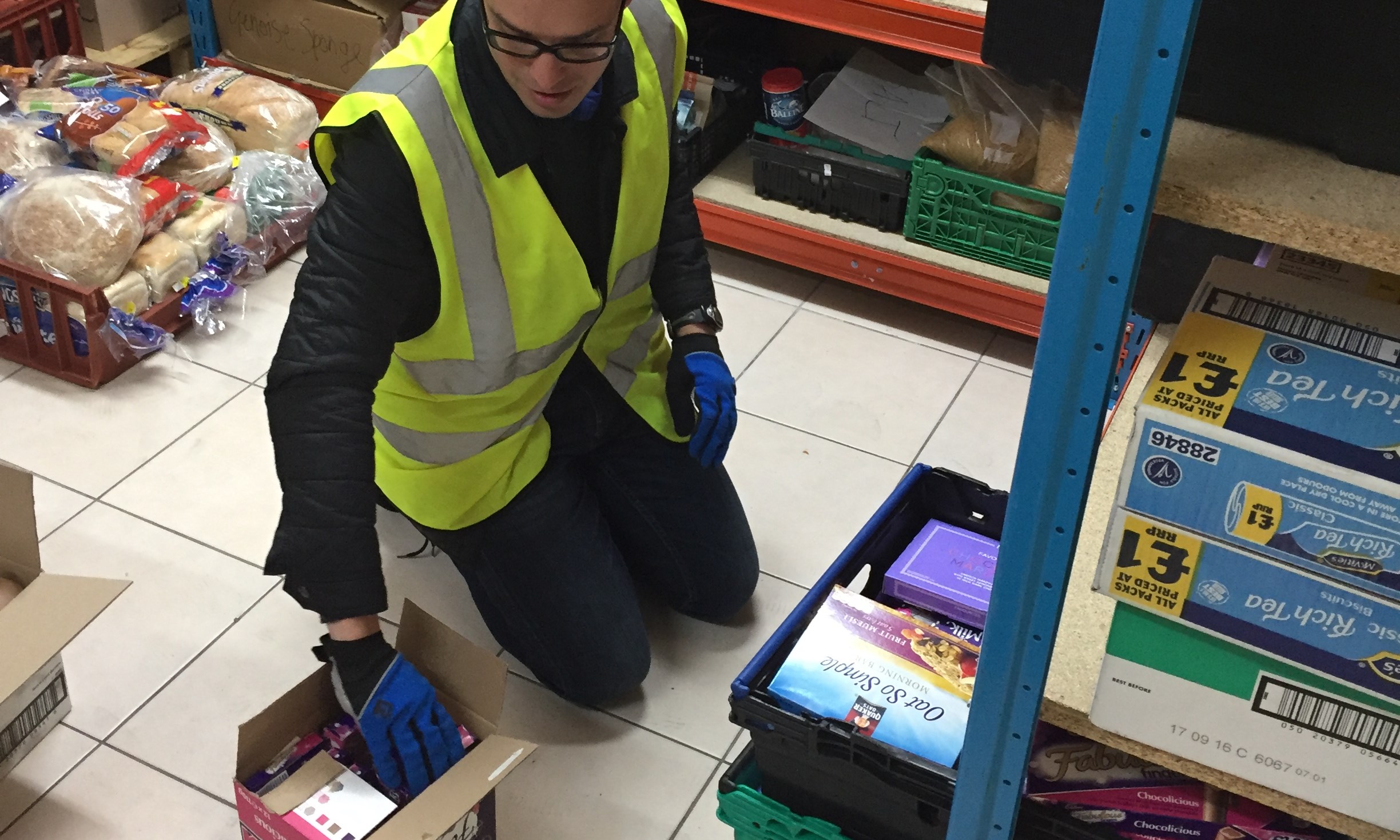 Unfortunately, we didn't get a chance to go out in the beautifully liveried Felix vans, but we did get the opportunity to see a van return from a collection run and see a huge donation from Booker wholesale. The items in this donation varied from large catering-size tubs of mayo to bags of fresh salad and everything in between, including some huge boxes of Haribo!
Something that came up in conversation was that The Felix Project are struggling to find van drivers to maximise the amount of time spent making collections from across West London – If you're reading this and think you can help, do let us know – hello@neighbourly.com.
The Felix Project is an incredible project and we enjoyed the time we spent there. They are an extremely dedicated team and are working hard to connect as many projects and charities to their surplus food donations as possible. It was a real experience to get out of the office and help out at one of the projects that we see so often on the Neighbourly website. I will be certainly be volunteering there in the future for sure – who's with me?
There's lots of opportunities to volunteer at The Felix Project - here.
About Neighbourly
Neighbourly matches charity and community projects with people and companies that can lend a hand. Get support by creating and sharing a project or give support by following, donating or giving a day to volunteer.
Oli Oldfield | Neighbourly Food