This week we welcome a project that will take deprived young people on a life-changing trip to London, a charity that provides horse-based therapy to children with special needs and a project that provides basic essentials for families facing crisis. Find out more…
The Noah project, Newquay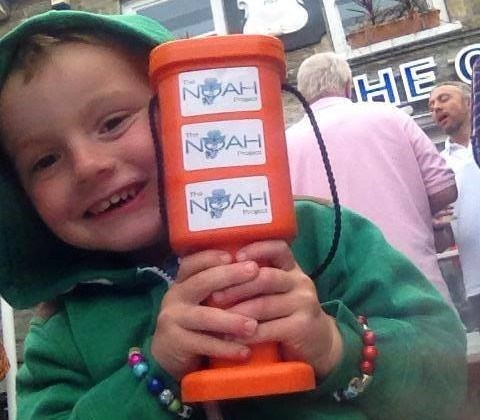 The Noah project was set up to offer a tailor made package of support to families on the breadline. It can involve clothes, food, baby items, furniture or all of the above, depending on the situation the family is facing. The project aims to provide whatever is necessary to keep the families afloat, support them through a crisis and ensure that appropriate measures are put in place to address and hopefully resolve the issues causing them worry and distress.The group have worked with dozens of families since their launch in February and have won two awards this year for the impact that our service has had on the Cornish community. They have exciting plans for the future and are now looking for support to help them achieve their goals. One of these is to open a 'yummy mummy' kitchen, as well as an online shop and furniture warehouse.
What's needed?
 Funding, storage space or warehouse facility and office/catering equipment
Follow this project on neighbourly
---
Bridging the Gap, Personal care, Trowbridge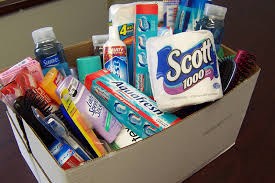 People against Poverty's UK community project 'Bridging the Gap' is helping to relieve the pain and sadness in lives affected by crisis. It may be a young mum who has run from the home because of domestic violence and she needs to fend for her young child. Or it could be a family who has lost everything due to a fire in their home.The project provides the individual or family with all the basics to help them get through the following days or weeks. This includes clothing, nappies and basic essentials like toothpaste, toothbrush, shampoo, conditioner, toilet rolls etc. Most of these cannot be recycled goods, so the charity would like to build up their storage to contain these basic essentials for people most in need in the local community.
What's needed?
 Donations and volunteers
Follow this project on neighbourly
---
The Sensory Bus, Sutton Coldfield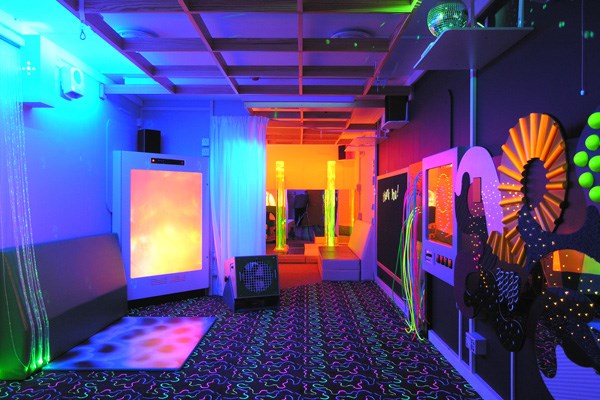 The Sensory Bus is a project created by the Square Peg Foundation who are fundraising for a mobile sensory room that will support children and adults with additional needs as well as families affected by dementia.The charity need a mobile home or van conversion to house the sensory room which can then be taken to many different locations to enable more people to access the facility. Sensory rooms are vital for disabled children to give them the opportunity to stimulate their senses and to support their communication in a calm environment. They can also be used for disabled adults or those with dementia to enjoy experiences with family.
What's needed?
 Donations towards the bus costs
Follow this project on neighbourly
---
Trip of a lifetime for deprived young people, Leicester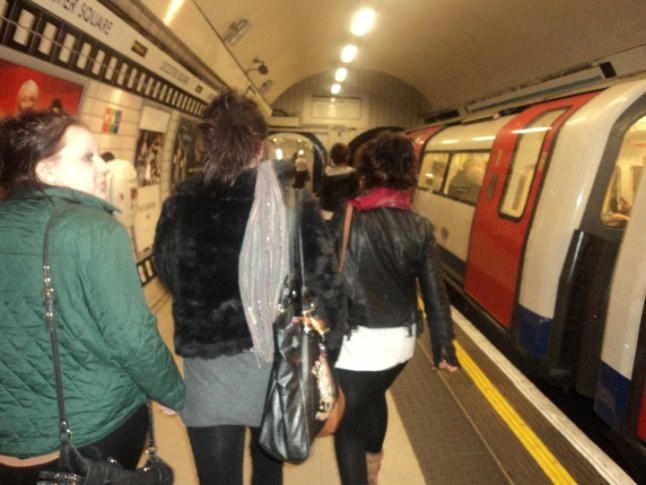 The charity TwentyTwenty works with young people across Leicestershire to deliver a holistic programme comprising of education, personal and social development, work-related skills, multimedia training and independent living. Their young people often miss out on "normal" activities such as a trip to London (experiences that young people from wealthier backgrounds usually have with their parents), so the charity want to be able to give them this opportunity.The trip will involve a one-day visit to London, giving the youngsters the chance to see and photograph iconic landmarks including Houses of Parliament and Buckingham Palace, followed by a popular London show, such as the Lion King. For many of the young people, this trip will be the most amazing experience they have ever had. The charity hopes that by widening their horizons, activities like this will help them to grow in confidence, increase their independence, and become more ambitious for their futures.
What's needed?
 Funding for minibus and tube travel, theatre tickets and a meal for 14 youngsters.
Follow this project on neighbourly
---
Horseshoes and Handprints, Ilminster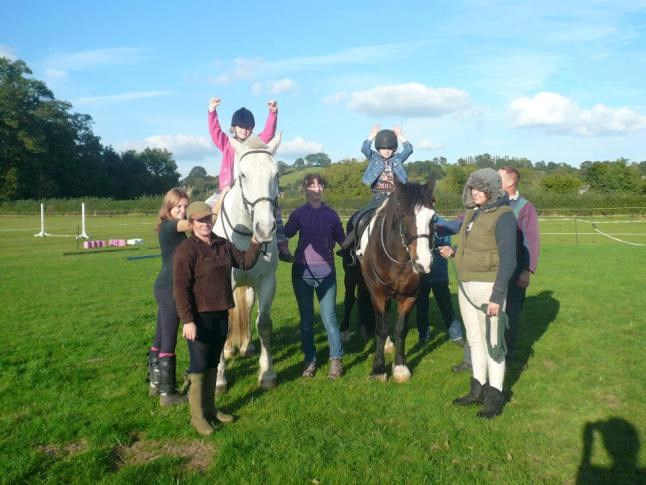 This charity provides horse based therapy for those with special needs and their immediate family or carer unit. This type of therapy was originally developed for those on the Autistic spectrum but has been found to help many other disorders including Aspergers, bereavement, bullying /exclusion from school, emotional and behavioural issues, depression, anxiety and anger, difficulty with communication and therefore lack of confidence and self-esteem, Anorexia/Bulimia, Dementia/Alzheimers, Cerebral Palsy and Downs Syndrome.The therapy can deliver improved communication skills and concentration levels, increased confidence and feeling of self-worth, improvement in spacial awareness, better eating and sleeping patterns, improved social skills, a stronger immune system and an overall decrease in stress levels, all resulting in a much better quality of life for the children and those around them. I can also benefit siblings struggling with the feeling of being side-lined or having to be responsible beyond their years. Parents regain their equilibrium and are able to see that there is hope for the future. Treating the complete family unit has huge knock-on effects in their everyday lives at home, play, school and work.
What's needed?
 Funds, volunteers for various activities, stable mats - either new or second-hand
Follow this project on neighbourly
---
Inspired by these organisations? Give them a boost by signing up at
neighbourly.com
and following and sharing their projects.Check out the website for more brilliant local initiatives.- Jane