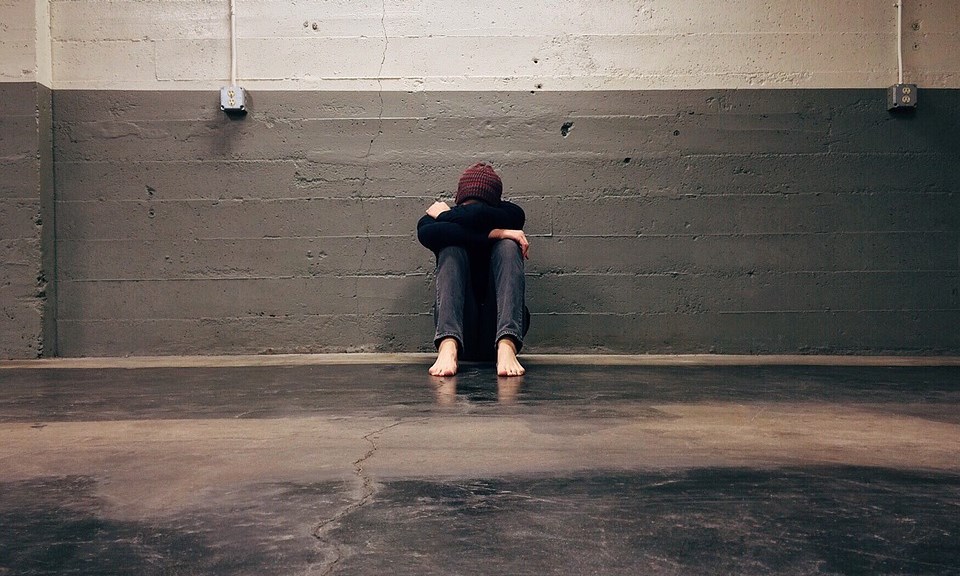 The Pilion Trust runs a homeless project in London for young people like no other.
The team at The Crash Pad give the young people who are referred to them a safe place to live while they recover their self-esteem and confidence. Yet this project stands out from other homeless youth projects because it offers more than just a place to crash – the Crash Pad team makes their young residents feel valued long after they've moved on.
When someone has lost ties with family members or important figures in their lives, the knowledge that they matter – that they are loved – encourages residents to make positive changes and embrace their independent futures.
I asked three people who have been involved in The Crash Pad how they felt about the charity. Here's what I learned…
Sam Parrington is part of the dedicated team of support workers at The Crash Pad. She told us that many people who are referred to the shelter don't have a strong support network.
"They may be migrants, people who have been abused or kids rejected from their own families. Here at The Crash Pad, the phone is on 24/7. We want the young people to stand on their own two feet and we give them the support to do so."
Sam proudly describes an example of a Bangladeshi boy who came to The Crash Pad after running all the way to London from Manchester when his brother was murdered. He's now working at festivals across the country and comes to visit Sam and the team all suited and booted! Another former resident has gone on to study at Cambridge University.
It takes a special kind of team to achieve the kinds of success stories they've seen through their doors. "You have to show them that they aren't worthless or hopeless, as they've often been told many times before. It's about giving them a voice, and sometimes this can be really difficult."
The Crash Pad creates opportunities for young people to find their voice in many different ways. Artistic expression can be a very important tool to unlock the potential of the young people. Sam has found that their regular creative sessions have inspired some of the quietest Crash Pad residents to tell their stories, to speak out for the first time.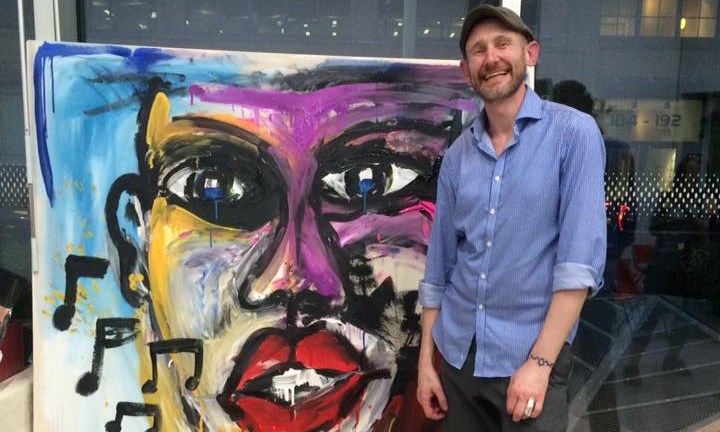 Artist David Tovey is a former resident of The Crash Pad who says that The Pilion Trust saved his life. David is founder of the One Festival of Homeless Arts, an exhibition and programme of events exploring issues and problems around homelessness, featuring work by homeless artists. He's also designed his own fashion label in collaboration with Hopeful Trader.
David believes that the world needs more places like The Crash Pad, and says it does so much more than offer a bed – it creates a home. He knows he can still call up the team and they'll drop everything to come along and support his projects.
When he first arrived at The Crash Pad, David had been to hell and back – he was completely broken. After suffering from cancer and living in his car, David decided to take his own life on a park bench. A park enforcement officer called Gavin saw him and intervened. It wasn't even meant to be Gavin's shift. Gavin called The Pilion Trust and David was welcomed to The Crash Pad.
With encouragement from Savvas at Pilion Trust, David realised he could use his creative talents to spread hope. "That belief that I could be someone, that I had a story worth telling, was the kick up the backside I needed!"
David is now running arts workshops for the young people at The Crash Pad. When he visits, he shows the current residents the bed where he used to stay. They can hardly believe he was a former resident!
"I keep telling my story because I want to spread this hope to as many people as possible. It's not all about doom and gloom – I want to show the world that homeless people can make a difference."
We spoke to another of The Crash Pad's former residents who has recently moved into temporary accommodation. When he first came to The Crash Pad, he was in a real state. The first thing he remembers is meeting Sam. She gave him something to eat and completely took him in. Now he calls Sam 'mum'.
All he was expecting was dinner and a bed for the night. Like David, what he found was something like a family. "If I ever need help, I know Sam will come straight away. The first night I spent in my new flat, I found the change really difficult. I called Sam and she came straight away to make sure I was OK."
The Crash Pad team has supported him in all kinds of ways, from baking him a 21st birthday cake to organising a solicitor to help him secure permanent housing.
I asked him to sum up what The Crash Pad means to him. "You know when your mum looks at you and you just know you could do better? That's proper love."
It's proper love that The Crash Pad gives out along with hot food, a safe place to sleep, advice and the chance to learn new skills and find work. The feeling of being part of a family is what gives them the courage to turn these opportunities into milestones.
The Crash Pad needs your help to spread awareness of their project. They would love to be able to run the services that they can only provide in the winter all year round. So get involved by sharing their Neighbourly project page across social media channels with your friends, family and followers. Let's make sure this amazing project can inspire many more young people with hope for a better future.
About Neighbourly
Neighbourly matches charity and community projects with people and companies that can donate time, money or surplus. Get support by creating and sharing a project or give support by following, donating or giving a day to volunteer.
Charities: get your project started here
Businesses: email us about memberships on hello@neighbourly.com
Supporters & volunteers: sign up to be part of the Neighbourly network here - or simply find a project you care about and share it to help spread the word!