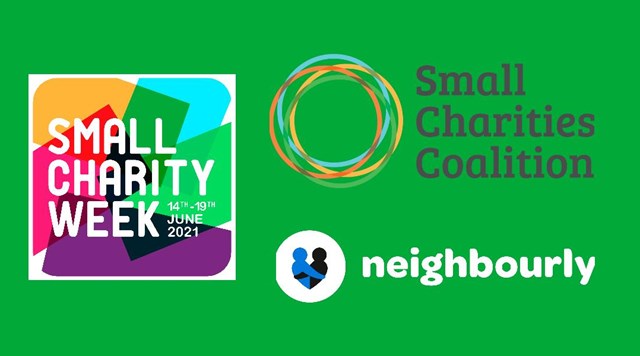 Policymakers, civil society, responsible businesses and citizens alike are all eager to ensure an equitable pandemic recovery that leaves nobody behind. But we will only meet this ambition by strengthening support for small charities and local causes who are part of the fabric of our communities. Recovery and rebuilding needs to begin in communities – not be placed on them – and be driven by the knowledge of people who are living and working there.
When it comes to changing and improving lives for people facing difficult circumstances, it is those closest to the individuals involved who know best. From understanding the reality of challenging situations to actively involving people in finding solutions that work for them, small charities and local causes are best placed to use their intimate local knowledge to help ensure thriving communities. One size does not fit all, so if we really want to build back better, local action built on local knowledge must come first.
There are more than 136,000 small charities and many thousands more unregistered community causes across the UK. From food banks and those giving companionship to people facing loneliness, to the numerous organisations that help people to fulfil their potential and achieve their aspirations. As Small Charity Week is currently highlighting, these groups are the backbone of our communities and have shown tremendous dedication, adaptability and resilience since the start of the pandemic. Their local knowledge and ability to reach people in need is unparalleled.
While there is rightly a mood of positivity and relief for many of us as the UK starts to emerge from the worst grips of the pandemic, the difficulties we face will be exacerbated if support for small charities and local causes stops now. Neighbourly's recent Community Insights survey, which polled more than 1,200 small charities and good causes, showed that 78 percent of respondents saw an increase in demand for their services in recent months. Unless support for small charities and good causes is maintained, people supported by the essential organisations at the heart of our society risk falling through the cracks.
We face complex and pressing issues – from tackling societal inequalities and increasing people's opportunities, to meeting the mental health concerns of individuals of all ages. The UK's community infrastructure must be strengthened to ensure our communities not only survive but thrive. We're all in this together, and we must all double down on support for small charities and local causes.
We know that resources in all forms – including money, time, services, products, ideas and people – are required for systemic change, and there is no silver bullet for the challenges ahead. Yet unlocking relevant support at the right time will only be provided by listening to local voices and acting on what they say. Help and generosity from all kinds of places has been essential. But we cannot afford for the sense of shared endeavour, and the backing for local causes, to stop now. We need policymakers, businesses and individuals alike to continue their support for small charities and local causes.
Businesses must embed themselves deeper in their communities – continuing to help grassroots organisations to provide the support that they are best placed to give; from donating surplus food to foodbanks to encouraging staff to support good causes by volunteering their time. We need policymakers to put small charities at the heart of discussions and action around the recovery and rebuild. And we need people across the UK to consider how they can help the small charities and good causes in their neighbourhood.
We are calling for rapid recognition of communities as unique places with individual needs, and collaboration that is based on equal participation. Small charities and local causes are key to all our recovery and future. To deliver big, we must think local.