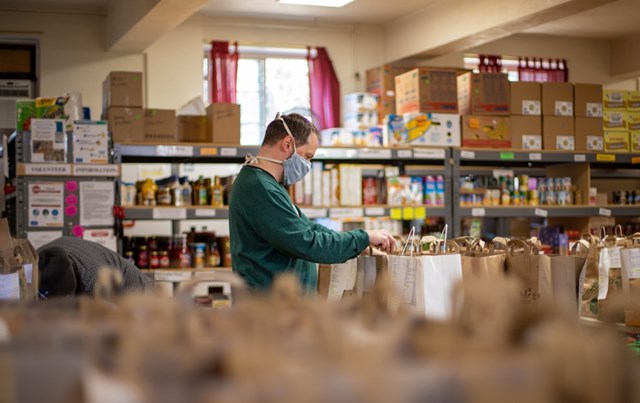 Today is Giving Tuesday - an international day where people are encouraged to take something positive from the year and make a difference by giving back to charity.
This Christmas is expected to be one of the busiest yet for the food banks, good causes and community groups looking after those most in need in our local communities - with rising fuel costs and the removal of the Universal Credit uplift tipping more families and vulnerable people into crisis.
Here at Neighbourly, we've been working with businesses like Aldi, Samsung, Sainsbury's and Heineken to help them make a difference this festive season.
To celebrate Giving Tuesday, we're highlighting some of these giving campaigns to help share what is being done - along with some tips on how individuals can offer a helping hand in their communities too.
Aldi - 1.8M meals
With a little help from Kevin the Carrot and Marcus Radishford, Aldi has pledged to donate a huge 1.8M meals through the festive season, made up of surplus food donations to the causes that are linked to individual stores, as well as financial donations to causes supporting families.
You can hear more about Aldi's pledge (and see the Neighbourly delivery cart!) in their pun-tastic Christmas ad.
As well as Aldi's individual pledge, supermarkets Sainsbury's, Lidl and M&S will continue to run their food surplus redistribution programme through the Neighbourly platform - donating thousands of meals worth of food over the festive period, with extra donations on Christmas eve and New Year's eve.
Festive Employee Volunteering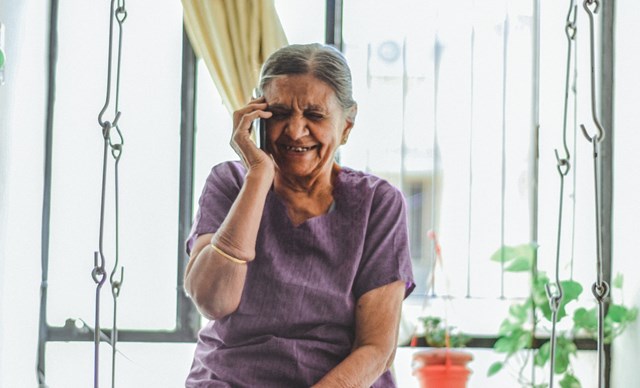 Christmas is often a time when people consider giving back by volunteering. But through Neighbourly's employee volunteering programmes, staff from the likes of Danone, Samsung, Cocacola EP, Cadent and M&G have been offering their spare time to local good causes throughout the year. As we enter winter, many are encouraging even more employees to get involved and make a difference.
Staff at M&G will be partnering with causes supporting those experiencing loneliness and isolation this Christmas - taking part in Covid-safe card and letter writing to boost people's wellbeing and make them feel cared for.
Meanwhile Cadent's new social value volunteering scheme, launched this November, will see employees volunteering on everything from packing festive food parcels and restoring peatlands to transforming spaces into hubs for education.
Find out more about Neighbourly's employee volunteering programmes here.
Heineken - Brewing Good Cheer
As the UK's leading pub, cider and beer business, Heineken is a passionate supporter of the great British pub and the important role pubs play in communities all around the UK.
Following a pause during the pandemic, Brewing Good Cheer is now in its fifth year, and is one the longest running community giving campaigns Heineken has run through the Neighbourly platform.
This year's Brewing Good Cheer programme will see Heineken working with their pubs and with 140 good causes and their beneficiaries to support people that have experienced social isolation in the last year.
Penguin Book Donations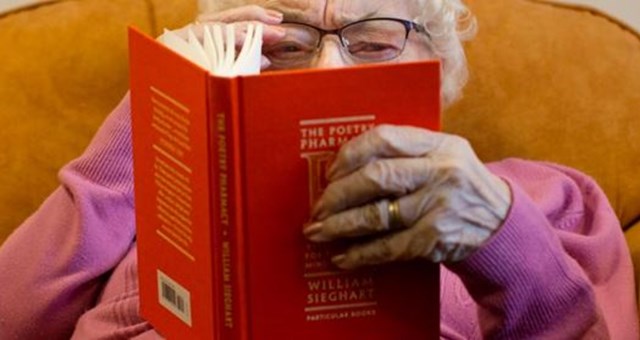 Since 2020, Penguin has been donating books to good causes, community groups and food banks to help provide equal access to reading.
So far Penguin has donated over 120,000 books and they are not stopping there. The publisher has already connected with a number of causes through the Neighbourly platform and will be donating hundreds more books to supplement festive food parcels this year.
Grants and funding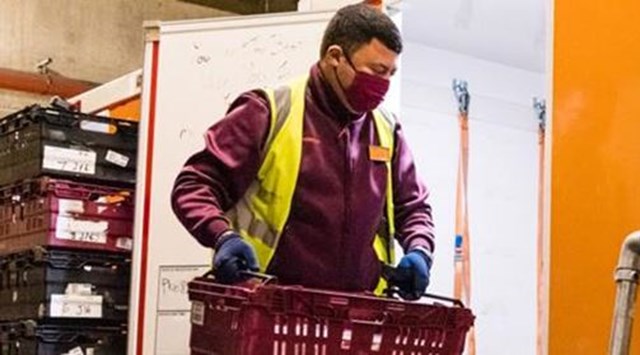 On top of donating surplus food to good causes, Sainsbury's 'Helping Everyone Eat Better' grants programme has been supporting hundreds of local food charities and good causes as nominated by Sainsbury's staff. These grants will continue to be paid out through December and beyond, helping good causes meet the demand of the festive season.
But as any hard working volunteer or charity staff member will know, funding and grants offer critical sources of financial support to keep services running throughout the year. In 2021 alone, Neighbourly has facilitated a number of grant and giving programmes, partnering with the B&Q Foundation, Sainsbury's, Aldi, Heineken, Virgin Media O2, Southern Co-op, RSA, Cadent, Coca-Cola EP, Danone and M&G to distribute vital funds to local communities covering a wide range of impact themes.
If you're a good cause or charity that wants to stay up to date on new grant opportunities, register on the Neighbourly platform for free.
How can individuals support their local communities?
As an individual, there are plenty of ways you can support local good causes and people in your community. Here are two easy things you can do this Giving Tuesday:
Make a donation
Last year, following the success of the Neighbourly Community Fund which supported over 3,000 local good causes through the Covid-19 pandemic, we set up registered charity - the Neighbourly Foundation - which continues to channel funding and grants to Neighbourly's network of over 18,000 local good causes.
If you usually make a charitable donation on Giving Tuesday or over Christmas, but aren't sure where best to donate this year, donating to the Neighbourly Foundation is a great way to ensure you are helping local communities and people in need across the UK and Ireland - supporting everything from mental health services to food poverty and homelessness.
In addition, if you're an M&S Sparks member or card holder, you can set the Neighbourly Foundation as your charity of choice. Then, for every purchase you make at M&S, a donation will be made.
If you prefer, you can also donate directly to individual good causes registered on the Neighbourly platform. Have a look through the good causes that have set up fundraising pots.
Give to your local Food Bank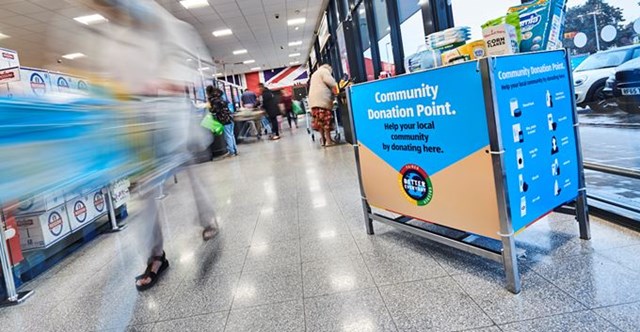 On your next trip to the supermarket, don't forget to buy an item or two to pop in one of the many customer donation points available at Aldi, Lidl and Southern Co-op.
Aldi's donation points also accept items from any brand of supermarket, so are perfect for those unopened and in-date dry goods and tins you might have in your cupboards that would otherwise go unused.
You can also donate directly to your local food bank or community group. Use the Neighbourly search function to find your nearest good cause. Those running campaigns for donations of food or gifts often share exactly what they need most via social channels like Facebook - so don't forget to check them out to see what's on their wishlist.
Thanks for getting involved in Giving Tuesday. To find out the latest Neighbourly news this Christmas and beyond, follow us on LinkedIn or Twitter.