Small project, big difference
Most of us take access to the outdoors for granted.  But for many kids growing up in our nation's cities, opportunities to play outside are not necessarily on the doorstep.  Sometimes you have to think laterally.
Which is exactly what the residents of Grays Inn Buildings have done.  Their residence has a huge roof space that, with a little creative thinking, could be transformed into a wonderful play area for the youngsters that live there.But enthusiasm only gets you so far.  Someone's got to come up with a design, get the right permissions, source and pay for the materials.  And that's before the real work of building starts.In my experience, all this effort usually falls to a passionate individual who works day and night to make things happen.  Other people want to help… but everyone's just so busy these days.  And when it comes to raising money it's hard to compete with bigger causes.  There's no two ways about it – running a community project is hard work.But society's changing.  Citizens are more determined than ever to play their part.  That's great, but there's a problem.  Most don't know where to start or what needs doing in their neighbourhood.This is where responsible companies like Marks and Spencer can make a huge difference.  By using their expertise, creativity and influence they can become the catalyst.  They can lead and inspire others to make a difference.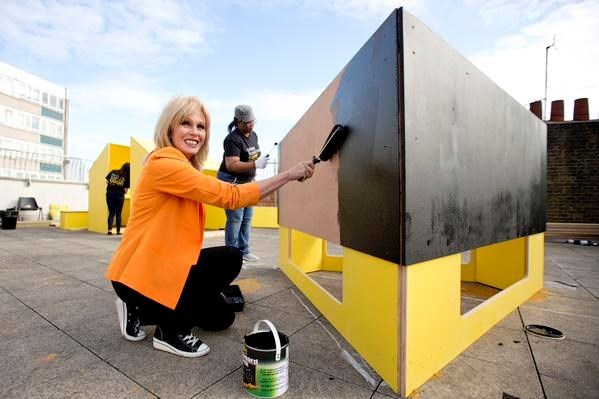 And that's what the #sparksomethinggood initiative is all about.  Joanna Lumley and Marc Bolland launched it on July 29th with 24 projects supported by M&S volunteers in 24 hours.  But London is just the start.  The programme will visit 24 UK cities in the next 24 months and aims to inspire the whole community to get involved.  To make an even bigger impact, Marks and Spencer stores across the country also have their own local 'Charity Partner of the Year' that they'll be raising funds for during 2015.Managing and administering all these projects and helping you get involved is a task that falls to
Neighbourly.com
.  Neighbourly is a social platform designed to connect companies to community projects, and we're delighted to be partnering with Marks and Spencer to help this fantastic initiative make the greatest impact possible.The Marks and Spencer team learnt about the Grays Inn project via neighbourly.  By reading about the project and understanding what was needed, the team realized immediately that it was something they could help with and stepped in to back the project.This is people and technology in perfect harmony – a digital platform connecting causes with great companies who want to make a genuine contribution wherever they operate.  By the end of today, M&S colleagues will have played their part and made a difference in a personally fulfilling way.  The company will have been talked about and recognized for showing leadership on such an important societal issue.  But most importantly, the kids of Grays Inn Buildings will have a safe, inspiring place to play.  That feels like a win-win-win to me!Nick Davies is the Founder of
Neighbourly.com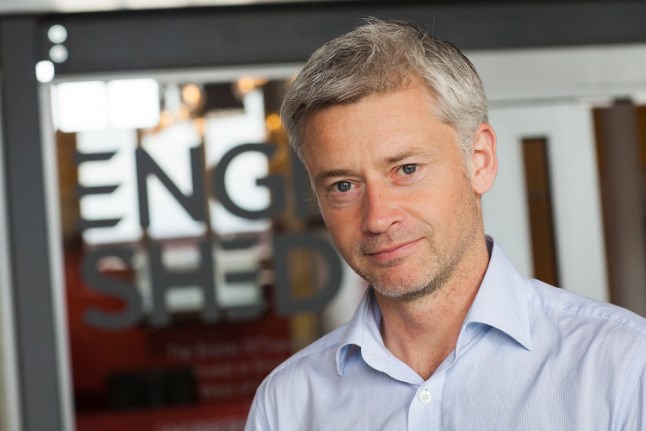 ---
Aug 5, 2015
#sparksomethinggood, Business, case studies, case study, charity, communities, community, Community project, corporate giving, csr, engagement, funding, good causes, Local community, m&s, marks and spencer, neighbourly, responsible business,