A growing number of brands are getting a demonstrable financial return on investment from their corporate responsibility program, so much so that other internal budget holders are looking to get more involved.
Results fever has been gripping the nation these past few weeks and the feeling hasn't passed me by! The latest corporate responsibility case studies and return on investment (ROI) analyses have been released and the results are even better than last year. Mirroring the pattern from this years' exams results it seems the pass mark for the best grades is being pushed higher still by leading brands promoting the financial returns they are experiencing from well-managed corporate responsibility programs
[1]
.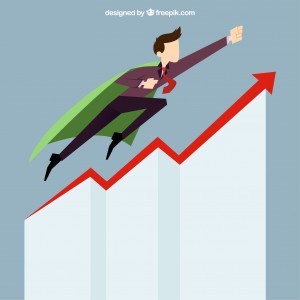 The recent Project ROI
[2]
report shows that some of the potential financial benefits realised from a well-designed and managed corporate responsibility (CR) program include up to a
20% increase in revenue
, a
13% increase in productivity
and an
increase in market value
of between 4% and 6%. Drawn from information from over 300 studies the findings suggest that it is time to move away from the debate over whether corporate responsibility creates value or not and onto how all businesses can prove the case for greater investment. Like other business functions the question now is how do we maximise our return on corporate responsibility? After all, if we are to make our efforts truly sustainable then they have to make business sense. I'll come back to this question shortly but first we must explore how other companies have determined the ROI of their efforts.
To achieve results like this a company has to be fully committed to their environmental, social and governance programs and Project ROI has come up with a useful four point management framework to adopt for businesses to maximise their ROI. In short, businesses must ensure that their CR program: (1)
matches their core function
and stakeholders expectations, (2) receives
full backing
from the
entire
business, (3) is
properly measured
with results and goals published to show progress and (4) is
highly visible
to all stakeholders and communicated effectively to make a real connection.
We work with many brands which are at varying stages of their corporate responsibility journey but no matter which stage they are at they are continually encouraged by the results they are experiencing, especially with their work in local communities. Some are now getting to the stage when programs are becoming so successful internally that they are getting the attention of other departments, and other budgets.
Notably, the marketing department is viewing this activity as an alternative way to connect with customers and stand out from the crowd. After all the first point of the framework states the importance of matching CR objectives with business and customer interests, who else would better understand the latter than the marketing department? Enlightened marketers are now thinking about taking some of the
underperforming advertising spend
(10% or less) and allocating it to community engagement programs.
Various action groups
[3]
are also now in on this way of thinking and are lobbying companies like Coca Cola to put their $3BN global advertising budget to alternative use in tackling global social and environmental issues. With 91% of global consumers expecting companies to do more than make a profit
[4]
and social media mobilising millions, even billions, of consumers around the globe it's easy to see why this idea is gaining momentum.
That's not to say that these brands don't have existing programs in place to make their business more responsible, Coca Cola has just announced that it is on track to safely replenish 100% of the water it uses in the production of beverages through community water projects by the end of this year
[5]
. But it is clear that both businesses and consumers want brands to be a
highly visible agents of change
and to motivate and inspire their staff, customers and business partners to do more.
Research has shown that customers are willing to pay more for socially and environmentally responsible products and services and it is important that financial metrics are more widely measured and shared to encourage everyone to keep up the good work.
Clearly, achieving a return on investment should not be the only reason a business chooses to become more environmentally and socially responsible. In a world of scarce resources doing the right thing by the planet and future generations is not just business sense, its common sense.
Lloyd Buxton, Head of Client Engagement, neighbourly
[1]
Sustainable Brands – The new financial metrics of sustainable business: a practical catalogue of 20+ trailblazing case studies. 
[2]
Project ROI: Defining the competitive and financial advantages for corporate responsibility and sustainability. 
[3]
http://www.buytheworldahope.org/. 
[4]
2015 CONE Communications Global CSR Study. 
[5]
http://www.sustainablebrands.com/news_and_views/supply_chain/brynn_mcnally/coca-cola_says_its_track_being_water_neutral_end_2015?utm_source=Twitter&utm_medium=schtweets&utm_campaign=social
Graphic attribution:<a href='http://www.freepik.com/free-vector/business-man-start-up-success_802220.htm'>Designed by Freepik</a>