This recipe was shared us by
Slow Food Aylsham
. For 2 people.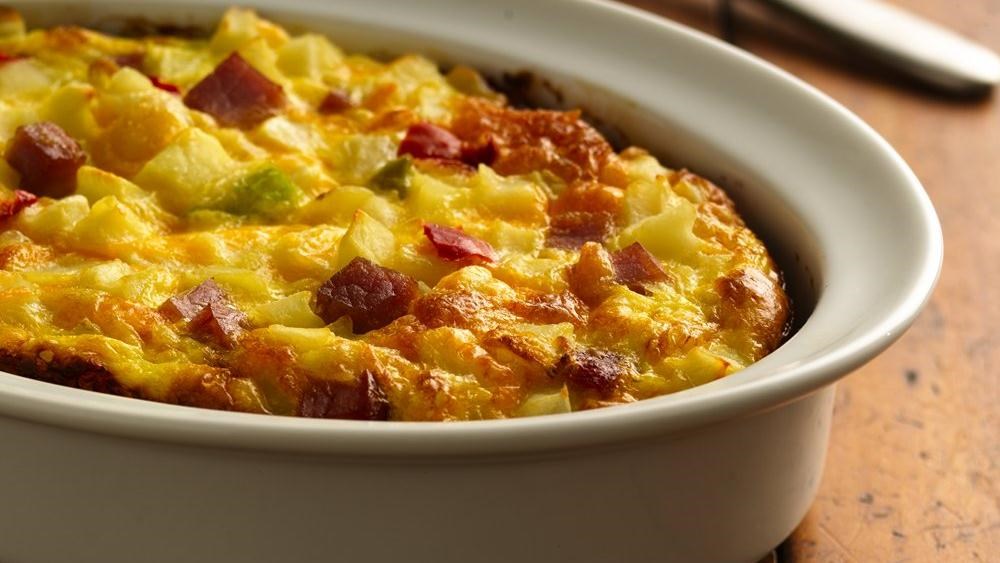 Ingredients:


1 large jacket potato, microwaved or baked, then cooled


75g chopped, cooked ham (tinned ham could also be used)


1 small tin chopped tomatoes, drained (use the juice in a soup recipe or add to stews or casseroles)


150g tub fromage frais


Salt and pepper


1 egg


50g grated Cheddar cheese


Method:


Set the oven to 190oC or Gas 5


Cut the cooled potato into 1cm cubes/pieces


Cut the ham into 1cm cubes/pieces


Put a layer of potato in an oven-proof dish


Add a layer of ham, and then tomatoes. Repeat these layers


In a basin, mix together the fromage frais, egg, salt and pepper


Pour the fromage frais mixture over the ingredients in the ovenproof dish, and sprinkle the grated cheese on the top


Bake in the oven for 30-35 minutes until the cheese is golden brown and bubbling


Tasty Tips:
- Any kind of cheese will work, but try to use one with a strong flavour
- Add a teaspoonful of mustard to the egg mixture
- Add a layer of leftover cooked vegetables to the pie dish before you pour over the topping
With thanks to
Slow Food Aylsham
.
Got a recipe that makes great use of food surplus? Please email it to food@neighbourly.com