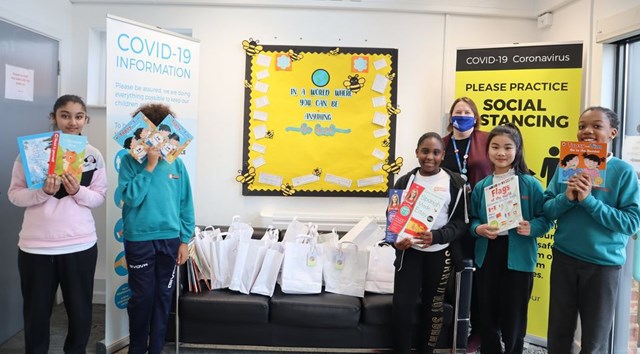 As many an avid reader will know - on World Book Day of all days - reading can offer not only much needed escapism and stress relief but it also bolsters education for children, inspiring imagination, understanding of the world and more.
So we're very proud to have worked with leading publisher Penguin Books UK to help them distribute almost 30,000 books to our network of good causes in the last few months alone - on top of the 32,000 they donated over the last year.
Over Christmas, Penguin ran an exciting new campaign 'It Begins With A Book'. Partnering with new independent retailer Bookshop.org, they donated a book to a Neighbourly registered good cause for every book purchased on the lead up to the big day.
Through the campaign, over 14,000 books purchases were made, meaning 14,000 were donated and distributed across 23 local good causes.
Responding to lockdown
Penguin didn't stop there however. Following the Christmas campaign and the devastating impact of the UK's abrupt entry into a third national lockdown, the publisher donated a further 15,000 books to an additional 27 good causes, bringing the total number of book donations to 29,000 in just a few short months.
The books have enabled a whole range of good causes across the country to support those in their local community across all ages from children and young people to adults and older people in need.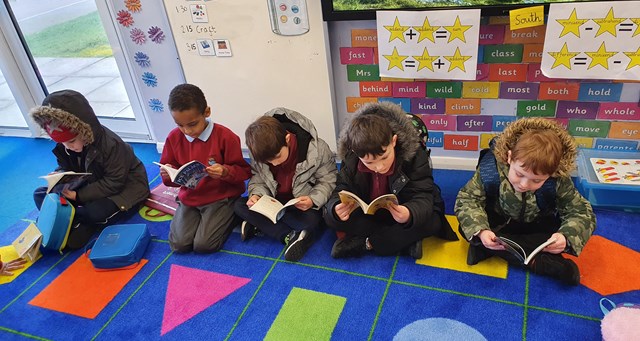 Learn to Love to Read, a charity that supports children with reading across the UK was another recipient of Penguin's book donations - and were able to distribute some of them to children at a number of local schools in the area such as Heathmere Primary School (pictured above).
"The wonderful books we received from Penguin Kids will help inspire a love of reading"
One local school, Smallwood Primary, said on Twitter: "A huge thank you to Learn to Love to Read for our fabulous books donated and delivered yesterday. The children are so excited to pick up a new book and get reading."
Teresa Harris, Founder and Trustee at Learn to Love to Read added: "We're working to close the word gap for toddlers and support primary age children who are finding learning to read challenging.
"As well as early literacy classes, parent training and volunteer one-to-one support, we take every possible opportunity to increase children's access to exciting books. This may involve gifting books to encourage reading for pleasure at home, or offering additional resources to our partner schools.
"A desire to read for pleasure is a major indicator that a child will develop reading fluency, comprehension and confidence, which in turn opens up access to ambitious life opportunities. The wonderful books we received from Penguin via Neighbourly will help inspire this love of reading."
"The children are so excited to pick up a new book and get reading"
Start It Right CIC, a Croydon-based youth-led organisation received some of Penguin's books last week, and were able to distribute them to schools in their local area.
They told us: "Start It Right CIC aims to provide exciting opportunities for young people to be more actively involved in their communities. We're delighted to be able to take part in the 'Penguin for Everyone' campaign via Neighbourly and share resource packs and Penguin's children's books to local young people who can make the most of them during these challenging times."
To find out more about Penguin's work with Neighbourly. Head to Penguin's 'Penguin for Everyone' and 'It Begins With A Book' campaign pages.
If you're a business that's looking to find out more about making product donations or surplus food donations, head to our 'Surplus Products' page. Or click the blue button below, followed by 'Business enquiries' to get in touch.