YENA was created in April 2013, by founder Ash Phillips after finding there were barriers to opportunities and potential success for those under a certain age.
His entrepreneurial spirit saw the birth of YENA offering a serious networking environment to people between the ages of 15-30, with the goal to connect more people and encourage development, inspiration, and innovation.
With a group as passionate as YENA, armed with an appetite to hear others success stories, it was surely only a matter of time before our very own CEO and founder, Nick Davies was invited to go and share his story (no pressure Nick, the last speaker was the founder of IMDB).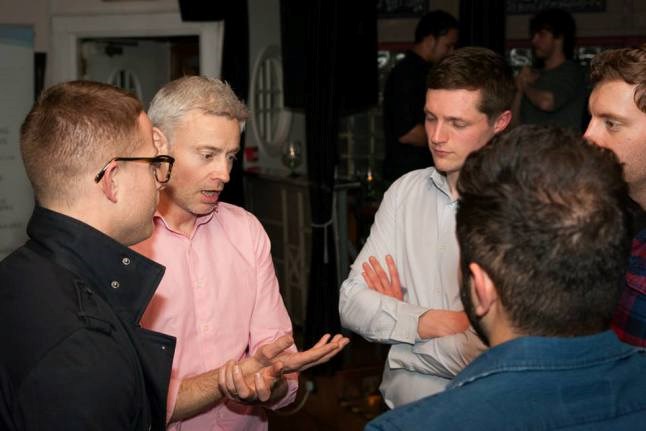 Photography Credit: Admiral Photography
The venue was well selected, right in the heart of Berkeley Square just off the famous Bristol triangle and Park Street.
Once the bar had been frequented, the networking began and it was an opportunity for Nick and a few of the other neighbourly team to meet and mingle with the attendees.
The one aspect you couldn't fail to pick up on was the energy in the room, as well as the expectation of Nicks talk.
Maybe it's because neighbourly is still young (the concept, not us), or the fact that the neighbourly platform really is unique, but there was real enthusiasm to hear more about neighbourly and how it started and evolved.
The stage was now set for Nick, and with a 50 strong crowd; the notebook was being given a second glance.
The talk began with how the neighbourly concept had originated and what the major prompts were for Nick's idea to go from being 'an idea', to a business of 15 people along with well known house hold retailers becoming early adopters of the site.
The story was told as a journey which included some very clear and interesting points Nick was obviously passionate to convey.
- Winning by giving (vs winning by greed). This was conveyed by telling a short story of how Coca Cola overcame the country Belgium entirely taking Coca Cola off their shelves in the late 90's (very interesting story, look it up when you have 5 mins).
- Don't be scared of profit.  It's what you do with it that counts. neighbourly are a 'profit on purpose' business and being so means we have the ability to continuously improve our platform and the functions on the site in order for the product to become more sophisticated for both streams of users of the site. An example of this is our new 'Food Route' scheme, connecting surplus food with charities and projects that are still able to use the perfectly good produce. The scheme is currently being piloted.
-Get out there and be entrepreneurial.  If you're not working hard on your own dream you're working hard on someone else's! This sentiment couldn't have been any more relevant to the attendees; it speaks for itself but truly inspiring to listen to when it comes from someone who's done it.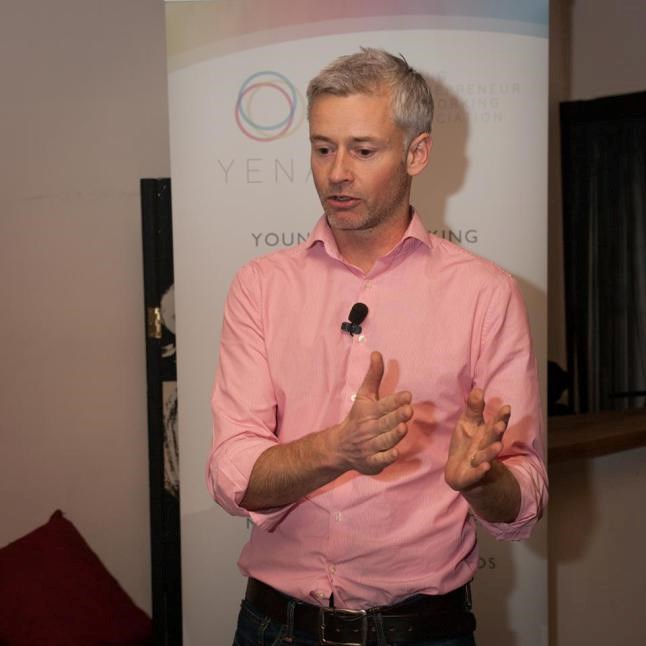 Photography Credit Admiral Photography
Some of the young entrepreneurs have already experienced aspects of this journey and some are aspiring to begin it. What was evident throughout the evening was the shared desire to listen and learn from each other's experiences.
It was a thoroughly enjoyable event, and the opportunity to hear about what people are doing and the drive the young entrepreneurs have to push themselves was just as inspiring for us!
Well done YENA!
Watch Nick's talk at YENA here
---
Follow their project on neighbourly
- Chris