Over the Christmas period, we partnered with
Starbucks
and launched the  #neighbourlynoise campaign!
1 noisy campaign - 22 days - 35 regions - 70 different charities. 
From each of the 35 regions, 2 charities were chosen to take part in the campaign by local store partners and coffee drinkers to compete for the chance to win £1000 donation!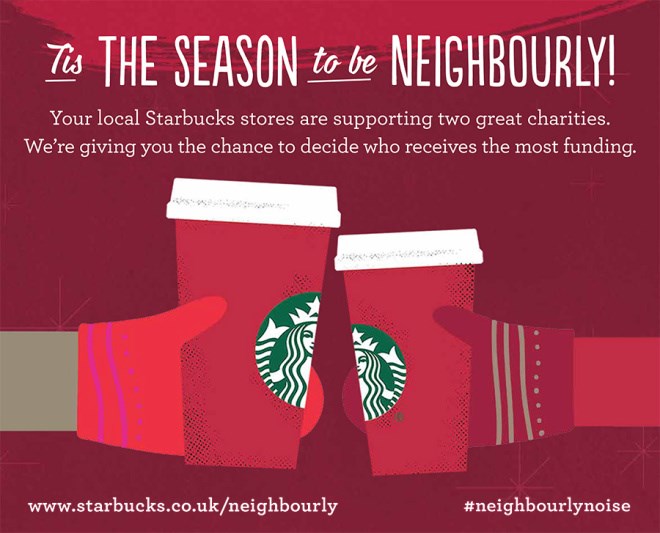 The charity that achieved the most online support, using the #neighbourlynoise hashtag, and had the most activity on their
neighbourly
page determined the winners, however, in keeping with the Christmas spirit - every charity received at least £500 donation!The campaign was a huge success with #neighbourlynoise reaching over 4000 people, the end result? 70 very happy projects :)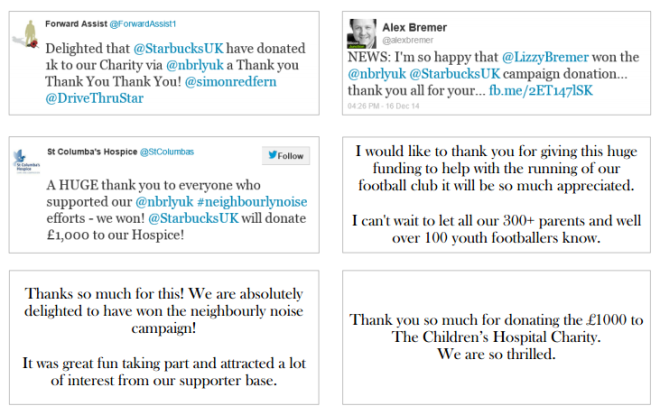 A huge thank you to all who took part and made a lots of neighbourly noise!
 Click here to read more about the campaign
 and take a look at which projects were crowned winners.- Sophie