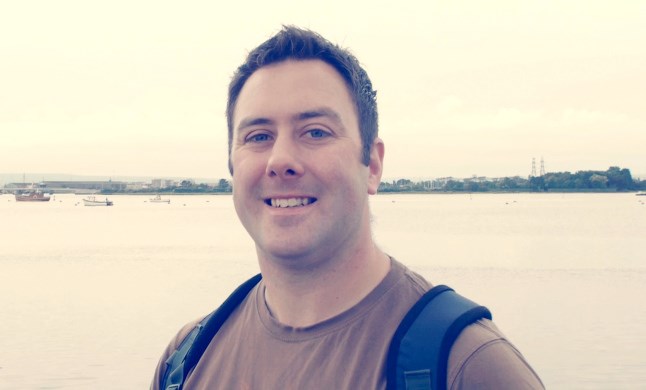 Neil Robertson works at Routes to Roots
Neil is a former special constable in the Bristol police force, he now works on project coordination for the charity Routes to Roots as well as running his own consultancy Out2.
You can see for yourselves the difference Routes to Roots makes in people's lives in our film here. But why does Neil do it?
I found very quickly that I got on really well with people that everybody else didn't want to have anything to do with.
Speaking of his days as a special in the police, he was often required to work with people on the streets including a lot of homeless people or people with drink and drug problems.
The more you talk to them the more you find out that actually they're usually really nice, really interesting people, often with really sad stories.
Neil's day-to-day focuses a lot on trying to support homeless people and motivate them with advocacy and encouragement. Simply being nice and listening can make a huge difference to people who are so often ignored or even abused on the streets. As well as feeding people and giving them access to a phone and internet; Neil helps people with finding somewhere to live and work as well as everyday tasks such booking appointments etc.
He is currently trying to raise funds for a minibus so that he can transport people from Routes to Roots to work on community projects and wildlife trusts. They cannot afford public transport so the minibus is vital in not only providing opportunities for these people, but also valuable working experience and something fun and fulfilling to do! You can follow the project on neighbourly here.
His job is a rewarding one. The people he works with are greatly appreciative of his help and those of the other volunteers working at Routes to Roots. This support helps people to recognise their own value and motivates them into getting off the streets.
The time given, minibus and food is great, but what it means in terms of people showing they care means much, much more.
- Sophie