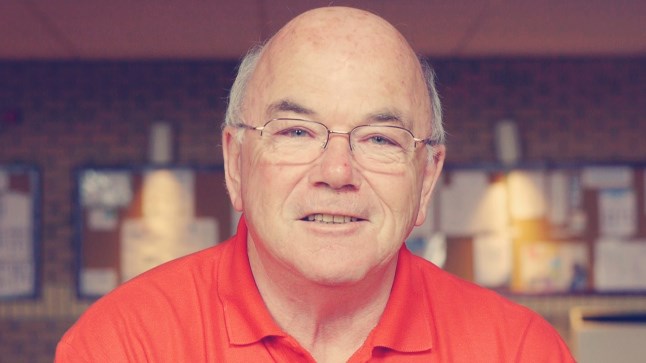 Officer in Charge at Aberystwyth Sea Cadets
Kelvin Jones is the first to be featured in our new blog series: neighbourly people. You may recognise him from our neighbourly people video, or our film about Aberystwyth Sea Cadets voyage on the Jon Jerwood.
Kelvin was once a sea cadet himself at Aberystwyth before joining the Royal Navy at just 15 years old! After a period serving at sea, he came back down for a visit and a cup of coffee, "it's the longest cup of coffee I've ever had!" Kelvin has been an officer at Sea Cadets so long now he even teaches the children of parents who were once in his class too! So why does he do it?
The Sea Cadets is a fantastic place for children and young people to learn new skills, build their confidence and meet new people. It teaches trust, discipline and leadership which is are all beneficial for future employment. In Aberystwyth, the average wage is quite low, limiting young people to what they can do and where they can go.
If we stop one kid going off the straight and narrow, our job is done.
The transformation he sees in some of the young people who join he describes as immense.  Every year, Sea Cadets fund raise to take a crew of 12 on a voyage on the Jon Jerwood, the experience of a lifetime for most! They spend a week at sea learning a variety of skills such as steering the ship, engineering, first aid, tying knots and navigation. Kelvin really enjoys the work he does, going home after a long day of teaching, he feels a sense of pride and contentment.
They're absolutely buzzing for days after, that's your payment.
It's heart warming to meet people like Kelvin Jones, who dedicate their time giving and helping others and most importantly - enjoying it! It goes to show, doing good doesn't have to involve long hours of labouring volunteer work. A coffee and a chat can go a long way.
- Sophie