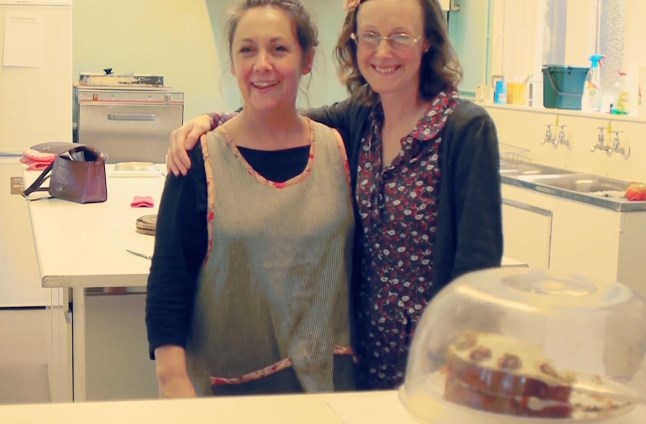 Co-run the Travelling Teapot in Fearon Hall, Loughborough.
Emma and Meg both run a community cafe for residents in Loughborough, known as Cafe in the Hall on neighbourly.com, it was successfully backed by M&S.
Emma was drawn to Fearon Hall because of its beautiful architecture and knew it was missing something - a safe and relaxing place for people to enjoy. Combine that with their knowledge and skills in cookery and baking; they decided to open a community cafe inside.
Meg had come from a therapeutic background and had thought of training as a councillor but decided to merge her therapeutic and cookery skills and teamed up with Emma to run the cafe.
I'm really happy at the hall. It has made me feel a lot more confident. I've found new skills I never knew I had. - Emma Pimm
The cafe has been a great success, drawing people from all walks of life, many of whom they have forged close relationships and bonds with. The cafe is open to everyone, encouraging people to come along that might be suffering from social isolation.
The support from M&S has been hugely encouraging, not just by providing the funds to purchase new and better cooking equipment, but it makes them feel that what they're doing is worthwhile.
We're really lucky we've been given this opportunity. It's nice just to have a conversation and see people smile. - Meg Bezzano Griffiths
It's clear they both love running the community cafe, going home at the end of day feeling happy knowing they have made a good impact on someone's day. You can watch their video by clicking here. 
The Travelling Teapot is a fantastic example of how 'being neighbourly' has changed the lives of people for the better. Not only in its customers but primarily in the lives of people like Emma and Meg, who found something they enjoyed, used it to help others around them, and had great fun doing it!
- Sophie