I'm thrilled to announce that Neighbourly's been confirmed as one of the UK's 'Founding 50' certified B Corporations. This is a fantastic accolade that we've worked hard to achieve. But why is it important and what does it mean for you?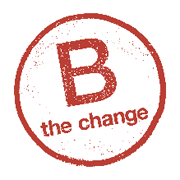 Anyone familiar with Neighbourly will have a pretty good idea of what we're all about by now. But what you might not know is that this has always been about more than the idea. It's about how we deliver it too - and that's equally important for me as Founder as it is for everyone who works here.
We believe that society's changing. Concerns about climate change, food poverty, disadvantaged communities… none of these are new issues. But what
is
new is the rate of change. Most of society used to sit passively by, leaving all the hard work to a courageous minority who led from the front when such ideas were unfashionable.
But all of a sudden, we're 'all in'. Acting responsibly is mainstreaming. And whilst people's attitudes have been changing for a while, it's their changing behaviour that's now catching the eye of the companies who hope to serve us. Put simply, we're buying more from companies that we think are good for the planet and less from those that aren't.
And businesses have noticed. So they're acting differently too. Employees are increasingly encouraged to bring their values to work because those given time to volunteer are happier in their work and that's good for business.  Companies that give to community projects are recognised, thanked, often celebrated by those they help… and that's good for business too.
And here's the point - it's now proven that
what's good for society is good for business too.
What does that mean for us? It means that if Neighbourly is to be the platform-of-choice for companies to demonstrate they're about more than profit, then we need to be leading by example. We can create a Charter and we can promise to give a percentage of profits back to community projects within the platform. But what we really need is external validation that we too are a business committed to giving back.
And that's why becoming a certified B Corporation is so important to Neighbourly. B Corps are a new type of company that use the power of business to solve social and environmental problems. They believe it's time to expand how success is measured in the business world. B Corporation's values are aligned with everything we believe in at Neighbourly.
We were certified by the non-profit B Lab to meet rigorous standards of social and environmental performance, accountability, and transparency. We've evaluated how our practices impact our employees, our community, the environment, and our customers.
We're now part of an inspiring 1,300+ global community of ethical and socially responsible businesses that seek a better way to do business, including
Patagonia
,
Ben & Jerry's
and
Etsy
.
Check out our
B Corp profile
and find out more at
http://bcorporation.uk/
Nick