To launch our new neighbourly heroes series – highlighting inspirational people working on community and small charity projects – what better place to start than our very own Bristol. So today we're meeting Hannah Knight, chair of a not-for-profit group 'Friends of Headley Lane Park' who tells us about her dreams for a better play park for her children and the local community.
1. Tell us a bit about yourself
I'm Hannah Knight - a Dental Nurse and mum of 2 from Bristol.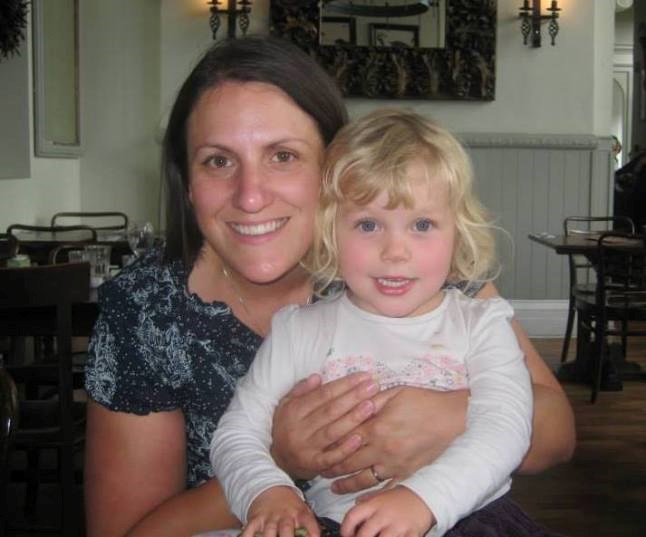 2. Tell us a bit about your project
We are three mums of children who attend the local school and got to know each other when we all complained to the Council about the state of our local park. The Council told us that there wasn't a budget to replace the play equipment so it would be up to us to raise the money ourselves and form a community group.In August 2013 we formed 'Friends of Headley Lane Park' or Headley Parkers as we are known locally and decided to get fundraising straight away with a picnic fun day. This was a really successful day so we decided to hold a junk modelling event two weeks later which was followed by 9 more events within the year. We've really enjoyed running theses as they bring the community together and give local children something fun to do during the holidays. We feel like we have achieved so much and have had some lovely feedback from people who really want us to succeed.
3. What channels do you use to keep the community up to date on what you're doing?
We have a busy Facebook page for our members. We also use Twitter to reach further afield. We posted flyers through all the doors in the neighbourhood to make people aware of our campaign and reach those who aren't attached to the school.
4. How do you raise funds for the project and what's your target?
We have been applying for lots of different grants so are hopeful that we might be selected to receive some funding help but many grants receive far more applications than they can help. In the main we run our own fundraising events.We have so far raised over £3,500 through fundraising events but we still have a long way to go to reach our target of between £55,000 and £75,000 to replace the playground.Thanks to our Neighbourhood partnership Wellbeing Fund we can add goal posts to our park which will make a huge difference.
5. Advice for other people inspired by what you're doing?
If three inexperienced mums can start a group like ours and make a difference then there is nothing stopping others from tackling something they want to change! We each have different official roles in our group but we often take charge of different aspects of running events and managing administrative work because we have different strengths and weaknesses.  It is essential to work well as a team and get on with each other.  Although we have a chairperson, there is no official leader as we all contribute equally and this works for us.
6. Most helpful person/organisation?
We've had lots of help from our local Neighbourhood partnership and the Council Parks officer but it has been up to us to do the hard work!
7. Most useful organisation, tool or website?
We have found the playground suppliers to have useful information regarding funding as well as the City Council website. The website
www.communityactionmk.org
has useful information on setting up a group.
8. The dream?
A fun and safe play park with new equipment for the kids that appeals to all ages, a welcoming picnic area, more paths and benches and a nature area. A place where the whole community can come together and enjoy the fresh air.Follow the
Headley Lane Park and Playground project
on neighbourly.