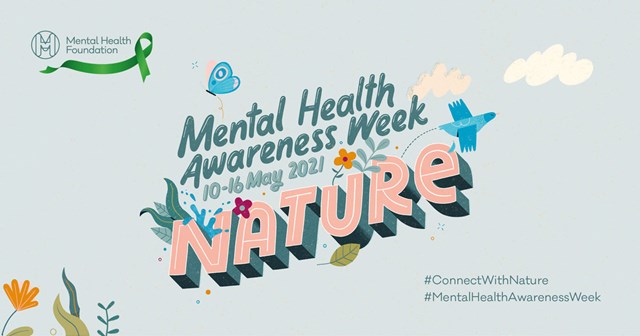 This week, as part of the UK's Mental Health Awareness Week, we're shining a light on some of the work of local good causes that are supporting the mental health of their local communities.
The pandemic has really taken its toll over the past year and, for small charities and good causes across the country, mental health has become a growing concern.
The most recent community insights from our Spring 2021 survey found that over half of Neighbourly-registered good causes were either very or extremely concerned for the mental health of their service users.
These include not just mental health charities or groups you might associate with supporting people with their mental health, but include food banks, religious organisations, schools, youth clubs and a vast array of other types of good cause that often work to plug the mental health support gap faced by so many in our local communities.
Out into nature
With this year's Mental Health Awareness Week theme being 'Nature', we're celebrating three good causes that have been using nature and the great outdoors to bolster happiness and wellbeing in those that need it most.
Harehills in Bloom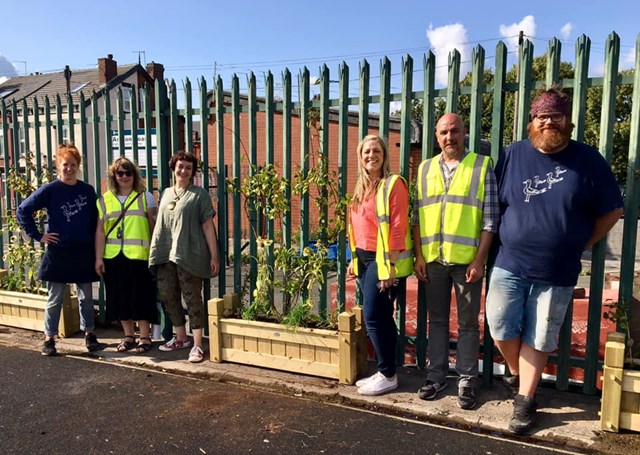 Harehills in Bloom, a community group based in Leeds, was set up by local residents to tackle the problem of litter and fly tipping in the network of alleyways connecting the neighbourhood. Before long, its green-fingered mission was able to improve the environment and boost the wellbeing of local people far and wide.
Jenny Drew, a Harehills co-ordinator explains: "Harehills in Bloom have from the start wanted to improve the quality of the few green spaces we have in inner Leeds and introduce greenery to grey corners and streets for the benefit of the whole community. During action days, the transformation of fly tipped corners and neglected greenspaces bring people together - and for those overlooking the spaces, we have quite literally brought nature to their doorsteps."
"By brightening up the area with plants and flowers [we're] brightening up people's minds too"
For Jenny, one particular resident stands out. She explains: "An elderly resident living by the Edgware green space that we have worked on for several years told us he was now getting up early to count all the different species of butterfly that had visited the meadow.
"This space was once a neglected grassy area where people would empty their dog litter and fly tip. It now has an orchard, edible hedge, spring bulbs and wild flowers."
Reflecting on the impact these changes have on the wellbeing of the local community, Jenny concludes: "We are a small group, doing what we can to change the look of a poverty stricken area by brightening up the area with plants and flowers, and thereby brightening up people's minds too."
Nature Vibezzz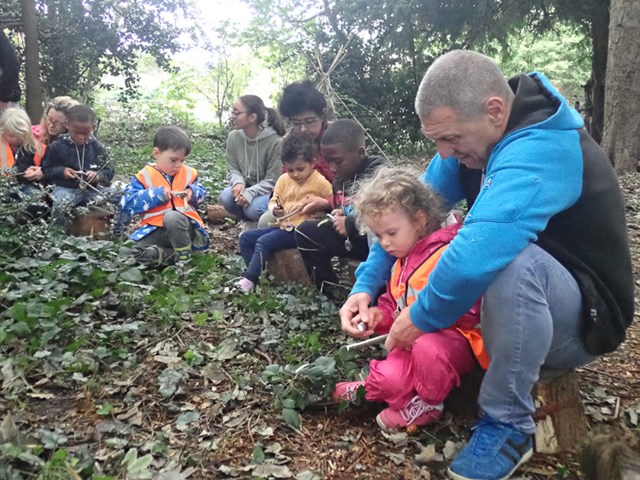 A year-on from the start of the pandemic, where so many young people are finding themselves in crisis and unable to access specialist support, projects like Nature Vibezzz are essential to local communities in championing the mental health and happiness of their youngest citizens - giving them the tools to support their own inner wellbeing as they grow and develop into adulthood.
"Being outdoors allows us to find our inner confidence"
Set in the South of London, Nature Vibezzz provides a forest school for local children - along with environmental education and practical nature conservation for the local community.
Telling us more about the impact of the Forest School, Nature Vibezzz Chairman Eric Mbiada explains "A lot of the young people we work with live in flats, are not comfortable with nature and often don't want to get their hands in the soil. After two or three sessions [at the forest school], that completely changes and we see a real improvement in their confidence and self-esteem.
"Our work has great benefits to both the physical and mental health of our participants. Being outdoors allows us to find our inner confidence and the connection between ourselves physically and emotionally. Several studies confirm that time spent outdoors or in nature related activities can improve children's mental and physical health.
"Our activities are crucial for participants who are coming out of lockdown, reinforcing their adapting and thriving capacity. It will be especially beneficial for families with young children who have been living through the crisis in cramped conditions."
Edinburgh and Lothians Greenspace Trust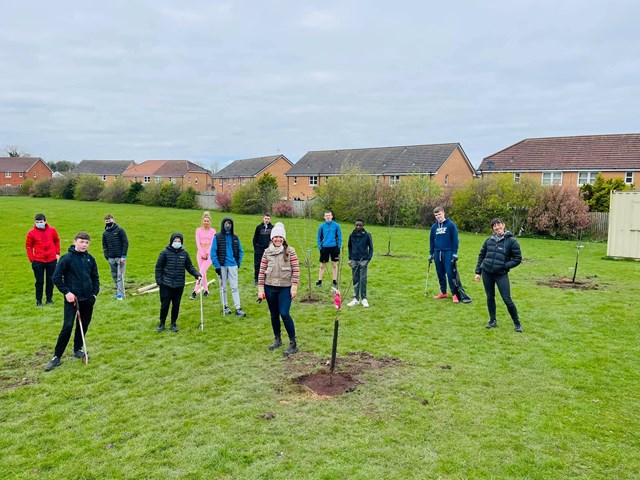 Edinburgh and the Lothians Greenspace Trust (ELGT) is a charity that both works to improve green spaces such as parks and woodland - and inspire local communities to boost their wellbeing through the power of the great outdoors.
"[Taking part in] activities in local greenspaces can really help people to relax and reduce stress"
ELGT Organiser Richard Darke said: "ELGT has been promoting the mental health benefits of nature and using local greenspaces for over 10 years. We have been seeing an increase in the positive impact it has on early intervention and prevention of long-term health conditions."
Through a whole range of projects across Edinburgh and the Lothians - the charity gets people of all ages and walks of life out and about, planting trees, pruning community gardens, learning about nature and so much more.
Richard adds: "The Trust's events and activities in local greenspaces can really help people to relax and reduce stress. They also provide opportunities to interact and learn about nature which has a positive effect on people with mental health issues."
Mental Health and Beyond
This Mental Health Awareness Week we at Neighbourly want to thank the thousands of local groups like these and acknowledge the wide-reaching impact not only on mental health and wellbeing - but so much more.
Mental Health UK research has shown that 45% of people reported being in green spaces had been vital for their mental health during the pandemic. Not only that, but green spaces have also been shown to reduce stress rates and associated crime levels within communities.
Supporting programmes run on behalf of our business partners have the potential to help our communities make huge strides at a hyper-local level as grassroots causes know exactly what their local areas need to thrive.
Ensuring local good causes have the tools and funds to optimise both the mental and physical health and happiness of communities will in time snowball - improving the health of society, the economy and the planet.
If you're a business that's interested in finding out more about supporting local good causes, click the blue 'find out more' button below or follow us on LinkedIn or Twitter.