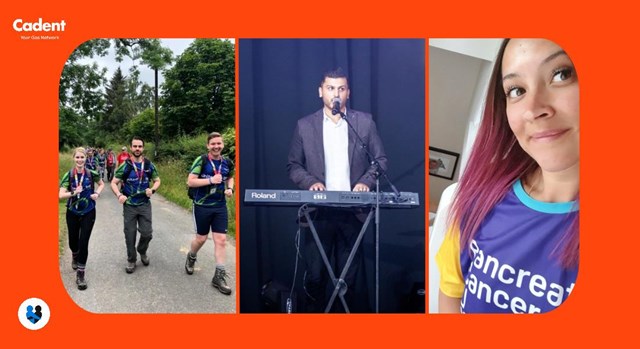 Those who've fundraised before will know it can be a challenging affair - with many turning to crazy marathons and wacky events to get their friends and family to part with their cash.
For staff at the UK's largest gas distribution network Cadent, the Match Giving Programme run through their partnership with Neighbourly means that every penny raised has the opportunity to be doubled - making it much easier to support the little causes that are making a big difference in our communities.
In the midst of a second national lockdown and predictions of a very tough winter ahead, small charities need the hard work of fundraisers now more than ever before.
Yet despite most of the traditional fundraising events being steadily cancelled due to coronavirus, Cadent team members have still been getting creative to make an impact this year.
"I decided to climb the height of [Kilimanjaro] using the stairs"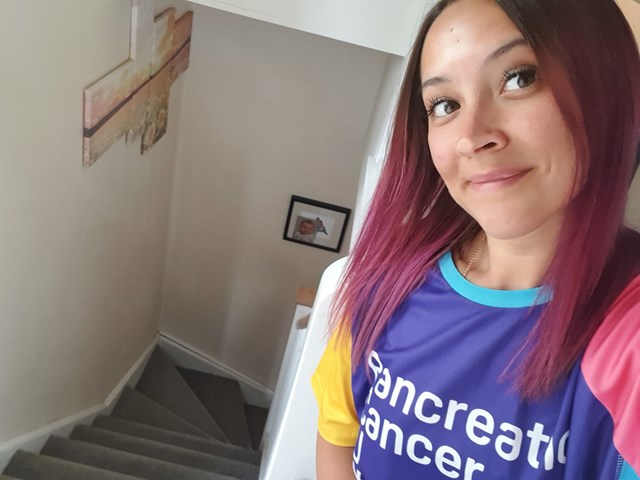 Like Control Engineer Hannah Myatt who raised an incredible £5,250 for for Pancreatic Cancer UK, topped up by an additional £666 by Match-Giving, by walking the height of Kilimanjaro on her staircase.
Hannah completed the challenge in honour of her mum who has been battling Pancreatic Cancer for the last 7 years.
"I was due to climb the real Kilimanjaro in August however due to lockdown and coronavirus I had to find other ways to raise money", she tells us.
"I decided to climb the height of the mountain using the stairs instead. Over 4 days I spent 13 hours walking up and down my stairs 2268 times."
You can find out more about Hannah's story and donate via her Just Giving page.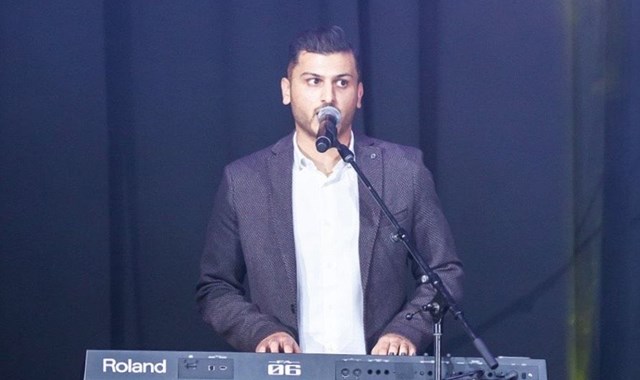 During the peak of the first national lockdown, music fan Gurpreet Virk decided to make the most of his friends and colleagues being on social media more than usual, raising £1 for everyone who commented on his pop inspired keyboard recording - raising an impressive £836 for NHS Charities Together.
This was at a time when the charity was supporting thousands of NHS staff through an incredibly tough period in the early months of the pandemic. Match-giving meant that his donation was boosted by a further £400.
Check out Gupreet's fundraising story and donation page.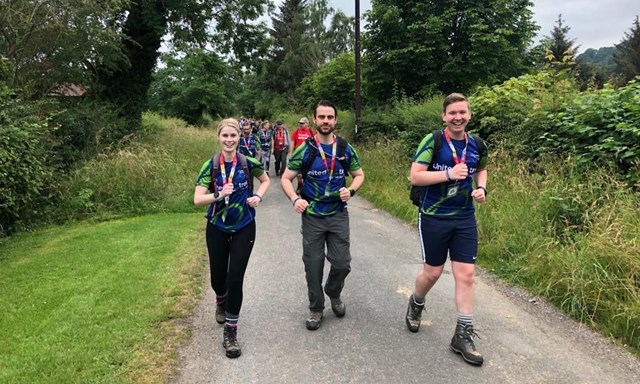 Not everyone's fundraising plans were thwarted by Covid-19 this year though, so for those who are hoping to still get involved in a big event in the future, you might want to take a leaf out of Catherine Allen and Nick Cannon's boots.
"The money raised has helped fund our Dementia Advisors who are at the forefront of our services"
The pair raised £1678 - boosted by an extra £800 in match-giving - for Alzheimer's Society. It was by no mean feat however, with the duo taking part in a 52km walk through the Peak District - with some warming beers in the pub to celebrate afterwards of course.
Take a look at Catherine and Nick's fundraising page to find out more.
How fundraising makes a difference
During these incredibly challenging times, it's important to know that every single penny raised makes a huge difference to the charities who benefit.
Pancreatic Cancer is the tenth most common cancer in the UK, yet research on the disease receives just 1.4% of the total cancer research spend - so the charity really thrives off the hard work of fundraisers like Hannah.
"We can't thank Hannah enough for the dedication, determination and passion she put into her fundraising over so many days" they said.
"The money Hannah and all those who generously donated to her challenge have raised will help support people when they need us most and to continue the fight for new and better treatments for the disease by investing in the very best scientific research."
For Alzheimer's UK, Cadent's main charity partner, the hard work of employees from across the Cadent family has meant that a collective £200,000 has been raised so far, which really goes to show how every effort adds up.
"The money raised has helped fund our Dementia Advisors who are at the forefront of our services", they told us. "They are dementia experts, providing information, offering guidance and directly supporting people affected by dementia day in, and day out."
Funds for the future
Cadent recognises the detrimental impact that Coronavirus has had on its communities and the charity sector as whole and has now increased its levels of Matched Giving between October and December so its employees can now benefit from four times the amount of additional funding for this period for any UK registered charity.
We're inspired every day by the incredible efforts of fundraisers out there who're pushing through the challenges of cancelled plans to raise cash for those in need. Stay tuned to see what the next round of fantastic fundraising efforts will bring.