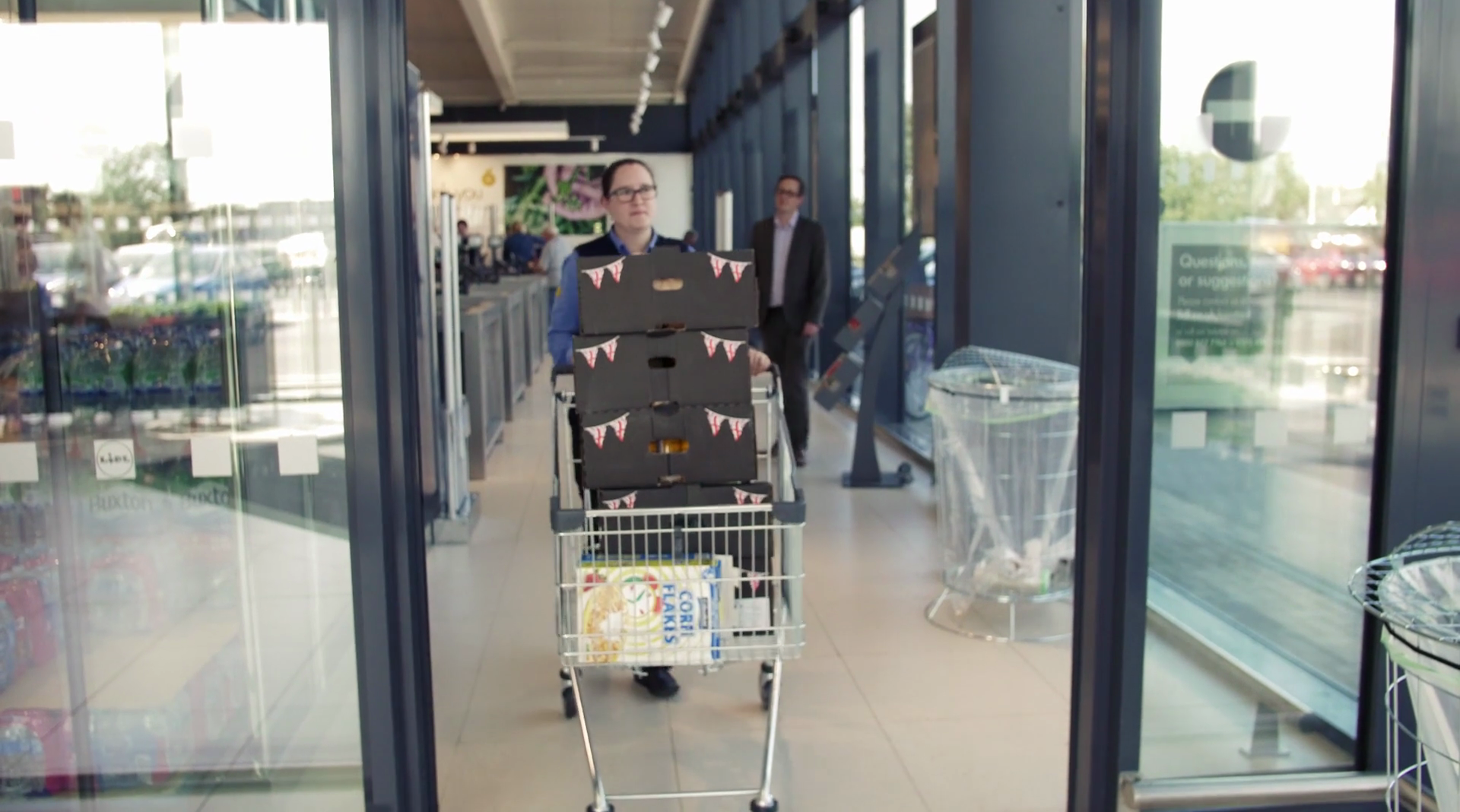 I'm delighted to reveal that Lidl UK has announced the launch of their national food redistribution programme and support of #FundAFridge in partnership with Neighbourly. This will see all Lidl stores across England, Scotland and Wales donating food surplus to local food charities helping to feed people in need, equalling up to 2 million meals a year.
This national rollout follows a highly successful eight-week pilot that helped to feed more than 3,400 people across community centres, elderly day care centres, housing support projects and children's centres in Yorkshire and Lincolnshire.
Our food team will be linking each Lidl store, region by region, with partner charities that will be able to collect edible food surplus directly from the stores each day. The first 100 stores will be fully active by the end of April 2017, with remaining stores joining the programme throughout the year and into early 2018.
Alongside this commitment Lidl is the first retailer to sign up to our #FundAFridge campaign, donating over 100 fridges and freezers to projects that struggle with storage for the food donations that they receive. This will help improve their ability to safely store donated food, increase their capacity to sustainably manage more surplus and in turn, provide more meals for those who need them.
For us though, the most exciting part of this partnership is not just about Lidl's adoption of a model aiming to change how the supermarket industry deals with the redistribution of surplus, but a step towards a more holistic solution for community partners – which is long overdue. As well as matching Lidl with local food projects, and campaigns like #FundAFridge, Neighbourly will be working to attract volunteers to help redistribute food surplus on a daily basis, reducing transportation costs for the projects taking part.
Our thanks go to the Lidl head office and project team that worked on the pilot and have helped to get this programme off the ground. Have a watch of this video from the Scunthorpe pilot to find out more about the impact the scheme is having on local communities.
Email lidl@neighbourly.com to register your food project.
Sign up to be part of the Neighbourly network here.
If you'd like to donate surplus food please get in touch at hello@neighbourly.com
About Neighbourly
Neighbourly matches charity and community projects with people and companies that can donate time, money or surplus. Get support by creating and sharing a project or give support by following, donating or giving a day to volunteer.