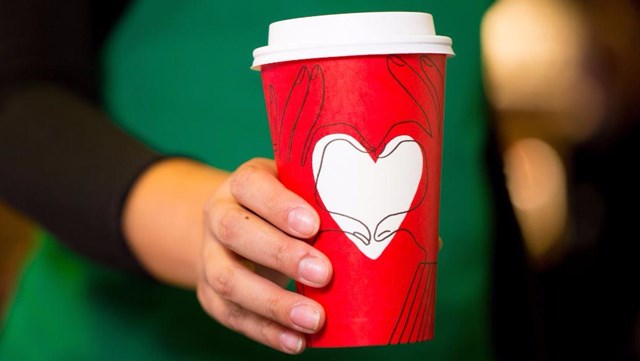 From Wednesday 29th November it's time to get cheering!
Up until 20th December, 210 charities and their supporters nominated by Starbucks partners and customers around the UK will be raising awareness of important local causes on their Neighbourly pages and across Twitter using the hashtag #CheerForGood.
All 210 charities will receive a £500 grant from Starbucks and the 30 charities who cheer the loudest will receive £2,000!
You may recall similar festive campaigns Starbucks have run with Neighbourly over recent years. We spoke with charity St. Bernadette's BEEs Preschool who secured a £1,000 grant last year and here's what they had to say..
"It was a great opportunity not to be missed for such a small pre-school so we just picked up the pace and just went for it for it last year - I still can't believe we secured £1000 by just tweeting and sharing our story. It's just fantastic.
We have worked tirelessly fundraising for our preschool, with more and more companies retracting support for small charities like our own the Neighbourly platform has become a vital lifeline to attract the support of companies.
We used the grant to purchase a new outdoor playhouse, sleepers, plants to grow our own vegetables, sand and arranged for Millers Animals to visit the preschool. Some of our children do not have access to an outdoor space at home and by bring the farm to the preschool more families were able to attend."
Now you can see all 210 charities taking part here! Want to support your favourite? Here's how:
Sign up to Neighbourly, follow and say hi to your charity on their project page
Tweet your support by including their Twitter handle and the hashtag #CheerForGood
Each charity's cheer will be measured by it's activity score on Neighbourly (followers, photos and updates posted etc.) and by the amount of tweets including their Twitter handle and the hashtag. So if you're tweeting support - don't forget to include #CheerForGood!
Every tweet you send will push your favourite charity just that little bit closer to that £2,000 grant so what are you waiting for?
Happy #CheerForGood everybody!
About Neighbourly
Neighbourly matches charity and community projects with people and companies that can lend a hand. Get support by creating and sharing a project or give support by following, donating or giving a day to volunteer.