What does charity mean to you? … an answer to loneliness… a second chance… an important part of society?
If you type 'charity is' into Google, the predictive text will tell you 'charity is bad'. Launched by
Charity Bank
this week, the #CharityIs campaign aims to challenge these negative perceptions by shouting out about the great work done by charities around the country. Take a look at the
campaign site
.
Here's how you can get involved
We're encouraging you, your colleagues and the people you work with to get involved and share what
#CharityIs
to you on social media all this week.
Charity Bank have created a handy #CharityIs campaign board to share what charity means to you:


Download and print the campaign board (or make your own!)


Write your #CharityIs message: What does charity mean to you?


Gather your team, hold the board and take some photos and/or a short film


Share on social media with the hashtag #CharityIs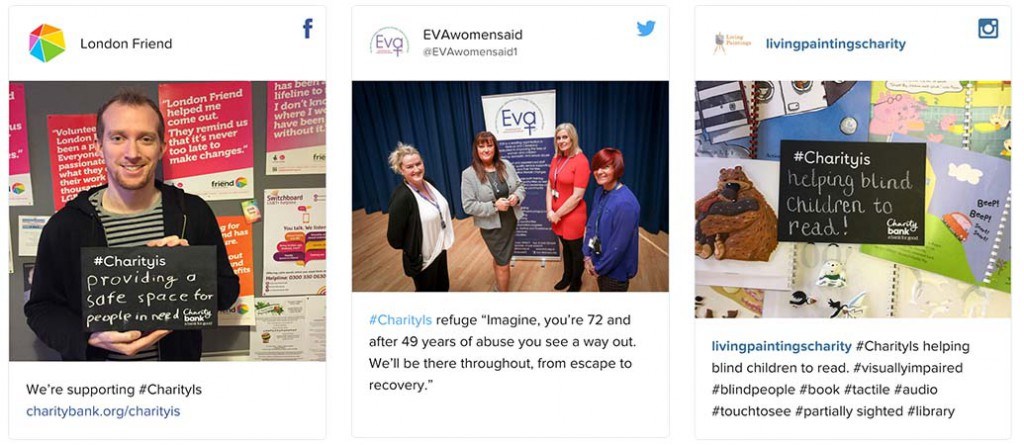 Launch day is today, Monday 14
th
March and the campaign will run throughout the week: time to get on social media and share what charity means to you and the amazing people you work with!
- Jane