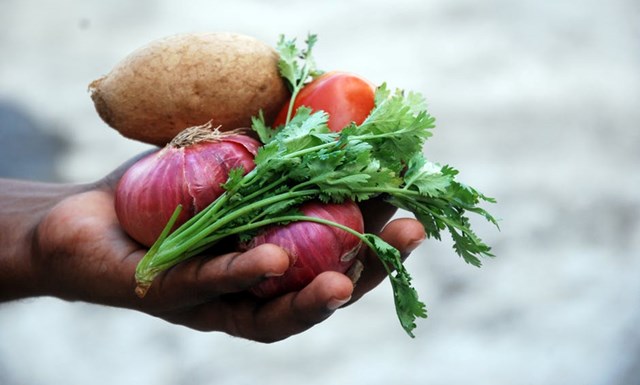 The Neighbourly website is a simple way of alerting charities and community groups to the availability of surplus food. It allows our retail partners to record the amount of surplus they are donating, and see how charities are making good use of the food. You can also use your Neighbourly page to post volunteer opportunities, start fundraising campaigns and build up a group of followers that can support your activities.
This guide will help you to join Neighbourly and get started with food collections.
Getting Started on Neighbourly
If you don't already have a page on Neighbourly:
Head to:

www.neighbourly.com/goodcause/new/
You'll be guided through a few simple steps to create a user account and a page for your organisation

As part of this you'll receive a confirmation e-mail to verify your account - if you don't receive this e-mail, please check your spam folder

In the 'Goals' section, make sure you select 'food donations' and upload a Level 2

food hygiene certificate (we'll need this

to approve you for any type of food collections)
In the following link you can can find our T&CS for collecting food - please have a read of these.
If you already have a page on Neighbourly, you can click on the 'Edit' button at the top of your page to request food donations, scroll down to find the 'food donations' section and remember to press 'Save' when you're finished.
Creating a 'food alert'
You will need to be logged in to create an alert
Go to your dashboard and click on your In-kind tab
Click on My alerts
Click on Create alert
Enter an Alert name
Select 'Food and Produce' from the catalogue drop-down and Click the Add 'food & produce' to alert button
Enter a postcode (ideally of your local retail partner if you have it) and click search
Make sure that your partner store is located within the highlighted area. If not, you can drag the pins around to include it
Select your preferred method of alerts: Email or SMS (both if you wish)
Click Save alert
Not able to collect?
If you're ever not able to collect items that you've been pre-allocated, please follow the steps below
From the e-mail/SMS you receive, click the link that you're given to say that you can't collect
The link will take you to Neighbourly - sign in and you'll be taken to the donation page
Click 'View details', then 'I couldn't collect this donation'
FAQs
How do I know when to collect?
You will be able to agree a schedule with your store and Neighbourly for regular collections.
What items can I collect?
You'll be provided with a list of permitted items, please contact Neighbourly if you need a copy.
I am not receiving any food alerts?
Make sure that your alert is set to just Food and Produce and that your partnered store is covered within the highlighted area on the map.
Do I need to accept my donation alert?
All closed alerts are allocated to your project only, which means they are automatically accepted on your behalf. You should only click the link in the alert if you are unable to collect.
What if I can't access a computer?
You can receive alerts via text on your mobile, and Neighbourly is fully accessible on a mobile device.
What if I can't make the collection on the day?
Please contact the store directly so they are aware. They may be able to offer the items to another charity.
How do I change the arrangements for collections?
Please contact us if you need to change your arrangements.
How do I leave the scheme?
If you can no longer make your regular collections, or need to make changes, please let us know.
Who do I contact if I have a query?
Please email food@neighbourly.com or call 0117 422 0860, telling us your charity name and your partner store(s) and we can help!
Get started here: www.neighbourly.com/goodcause/new/