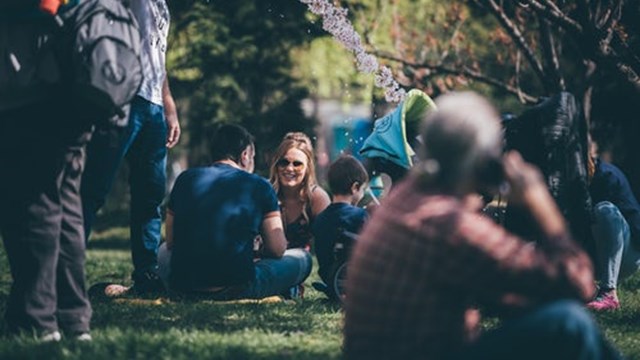 Summer is upon us so now's the perfect time to get your shorts on and venture outdoors into the sunshine.
You're probably already headed off to your local park to enjoy the scenery and the sun's rays, but did you know our beloved green spaces are under threat from budget cuts? Hundred's of children's playgrounds have already been closed across England by local authorities, with many more to go before the year is out. In Bristol, it's planned that by 2019 parks in the city will have all their funding stopped completely.
So what does this mean for us? Without funding, our parks lose their protection, become less maintained, dirty and even dangerous. Disused and unloved spaces become hot spots for nefarious activity and can eventually be sold off for development, lost forever to another concrete tower block or car park.
What do our parks give us? How valuable are they to us? We know they have an effect on our mental well being as well obviously a great place to exercise and socialise. They're a place for children and families to enjoy picnics, play or maybe sitting in quiet solitude. They help reduce heat in urban built up areas. They're a central, cultural hub for entire cities and a safe place for our wildlife.
There are plenty of community groups on Neighbourly actively helping their communities by putting their own time and resources into their local parks. Friends of Sandringham Park plants flowerbeds, seeds and plants to help attract wildlife and bees. They also hold regular litter picks to keep the park clean and even work with local youth to help deter anti-social behaviour in these areas. Sutton Coldfield & Erdington Park Rangers work hard to preserve the conservation nature value of public open spaces and Sutton Park National Nature Reserve.
Here are a few of own suggestions on how you can get out there and help your local park.
1 Gardening – you can make a start by getting your fingers green and helping with general maintenance of your local park grounds. By planting more flowers, shrubbery and trees you'll encourage wildlife back into the area and provide a beautiful space for locals to spend time in. Just make sure to check what you're planting in case that species is harmful to other plants, animals and people.
2 Litter picks – a seemingly inevitable part of everyday life these days… a litter pick keeps your local park clean and tidy and is not only aesthetically pleasing but encourages a safer home for wildlife and children. We all know what a problem plastic pollution has become, but people will also be less likely to discard their litter in a cleaner environment than one already strewn with wrappers and plastic bottles.
3 Hold park fundraisers – fun and games, exercise classes, cake sales etc. These are all activities are parks are brilliant venues for. They get people outside into a healthier environment and give people the opportunity to socialise and connect. These are also great ways to reach out to your local community and speak to them about the importance of raising funds to keep the area maintained.
4 Start a Friends Of group – many parks may already have their own group so it's worth looking into joining yours or if not, start up a new one!
Now's the time to get started! If you have any tips on how to help your local green spaces then share them with us by Facebook, Twitter or Instagram. We can't wait to hear your suggestions.
About Neighbourly
Neighbourly matches charity and community projects with people and companies that can lend a hand. Get support by creating and sharing a project or give support by following, donating or giving a day to volunteer.