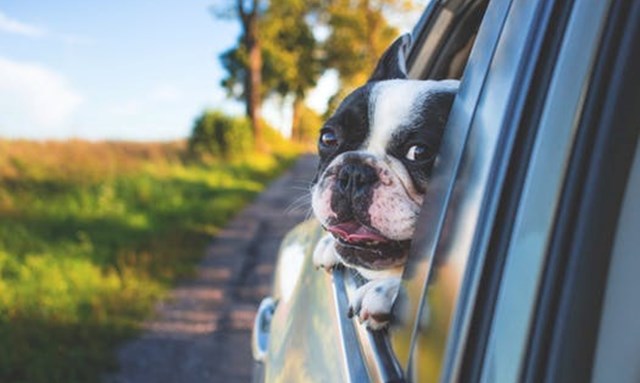 Britain is a nation of animal lovers and if you're anything like me (jumping for joy at every dog you come across in the street), then helping out at your local animal shelter is a great way to spend some free time.
Unfortunately there's a variety of reasons a pet can end up in a shelter. The obvious ones are the worst: cases of abuse and neglect. But sometimes it could be that the owner has passed away and there's nowhere left for their pet to go. The owner might have developed a serious or long term illness which means they can't care for them properly anymore.
There are often more of these cases than there are spaces in animal shelters. Staff at these animal shelters rely on donations to help keep doors open and volunteers to help them with their day to day care of the animals.
So what can you do to help?
Social media: they say charity starts at home, or in some cases, wherever you are with your mobile phone! You can start by sharing updates from your local shelter or adoption profiles on your social media channels. We know that Facebook, Instagram, Twitter, Pinterest etc. are huge sources of information for most folks these days. Imagine you share little Bubbles' adoption profile on your Instagram tomorrow and next week she's off to her forever home because of it!
Photography: another useful and super fun activity you can volunteer for. For every pet up for adoption, a new mugshot is needed. Pets need to look their best for their adoption profiles and your photograph might capture the smile somebody has been looking for. Good quality photos of day to day activities, staff, volunteers and housing at the charity will also be really useful for the shelter to use for their own social media channels.
Transport: do you have a car? Transporting animals is a key need for charities - they need transport to get to the vet or maybe their new foster home. What better companion on the road riding shotgun than a four legged friend?
Socialising: this one is everyone's favourite! Dogs and cats need socialising to help them alleviate loneliness and distress that often comes with the shift from home to shelter life. Dogs will need exercising and cats will need cuddling - this human contact also helps them build on becoming more comfortable with new and different people.
Donating items: by donating stuff this means the charity doesn't need to use hard earned monetary donations on the purchasing of items when it could be used towards something crucial like vet bills. It's always best to check with your local shelter what they need, but they will always welcome beds, blankets, toys, cat litter and food etc. Well loved and used items are fine but make sure they're still in a relatively good condition. I'm sure you wouldn't want to sleep in a bed that's been chewed to pieces either!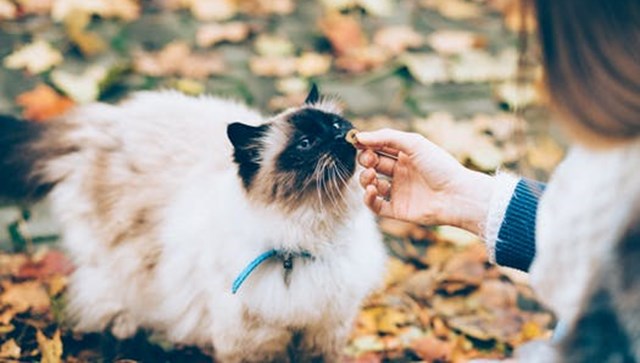 DIY skills: if you're good with your hands or have a group of friends willing to help, then skills like gardening and carpentry are always appreciated. There will always be bits that need mending - fences to put up, walls to paint, plants to prune! Gardening will also help the premises look more homely for its residents and provide lots of smells for the ones who like to follow their noses.
Laundry: this is probably one you haven't thought of before, but can you imagine how many blankets, towels and beds need washing? This one is sure to score you some brownie points, even if it's just volunteering half an hour to come in and throw a few loads in the washing machine. It means another member of staff can use that time to exercise a few extra animals - or just give them a well earned break.
Fundraising: this is obvious but vital to keep a shelter running. More often than not they rely on donations from generous donors and fundraisers or local grants. But with budgets being cut all over the nation, it's getting increasingly more difficult. These donations help to feed animals, pay for expensive vet bills and keeping the premises warm and running. Most staff work on a voluntary basis because there just aren't enough funds to go around, but these people give their time to work each day around the clock. There are a million ways to fundraise! From a bake sale at your local supermarket (remember to ask their permission first) to an epic skydive wearing a cat costume - it's all for a great cause and you'll have a blast doing it.
Fostering: this comes with some measure of responsibility and won't suit everyone. You'll likely need to be someone who's home a lot so that when your new furry housemate comes to stay, you can help them adjust and relax. Fostering is a great way to get animals used to human contact and the comings and goings of home life and is vital when the shelter runs out of room for the next animal who needs it. Who knows, you may find that having them around isn't so bad and they might be able to join your family full time :)
Take a look at some of our animal rescue on projects and see how you can help!
About Neighbourly
Neighbourly matches charity and community projects with people and companies that can lend a hand. Get support by creating and sharing a project or give support by following, donating or giving a day to volunteer.