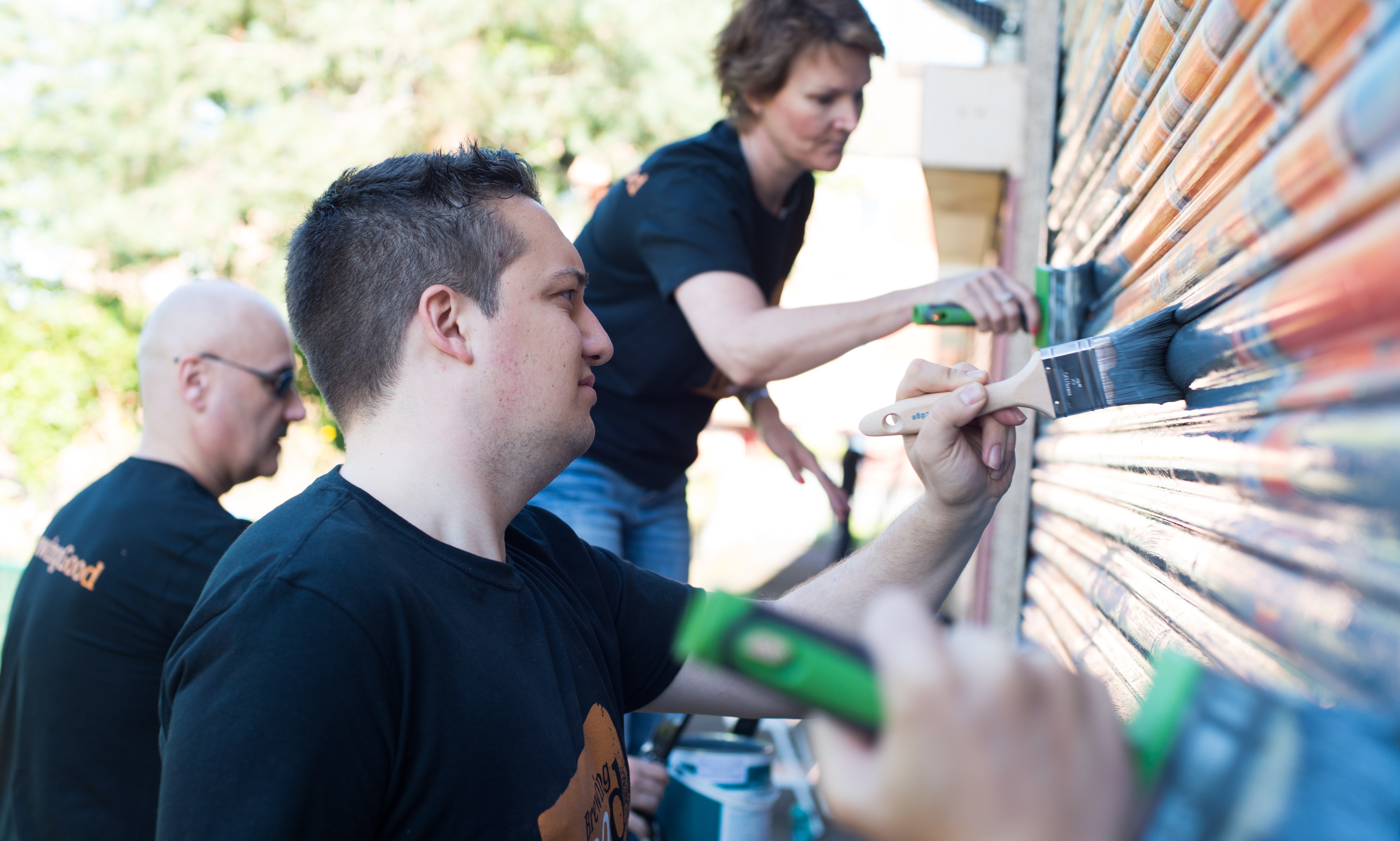 You've organised your Big Clean Up and even rallied a team of passionate volunteers to your cause. You're considering putting on a similar event regularly, and it would be ideal if some of those recruits were repeat attenders, so you can save time on actively seeking them out each time.
Luckily, a big chunk of Brits have taken an interest in volunteering. Some 41% of people in England volunteered at least once in the past year, according to the Community Life survey, and just over a quarter (27%) said they took part at least once a month.
So how can you encourage one-off volunteers to attend your events regularly? The answer – make them as enjoyable as possible! Here are some tips on how to do that:
1. Be clear about what's expected
When your volunteers signed up, you probably informed them of the exact nature of the activities: whether it was litter picking, weeding, painting or helping out in the office. But it's also important to remember that your volunteers are newcomers and have a desire to belong and fit in. Make them feel comfortable on the day by being clear about what the task requires and reassuring them that you are there to help should they need anything.
2. Little details
Having tea and coffee amenities available is an inexpensive yet thoughtful gesture of your appreciation. Volunteers congregate around refreshments, so it's a great way to foster some mingling within the group. Make sure you join them for a cuppa at a couple of times during the day to chat. What have they enjoyed so far? What would they like to get out of the experience? Little surprises are another nice way to acknowledge their contribution, like pulling out a homemade cake at 3pm!
3. Tell your story and thank your volunteers when they arrive.
Once everyone's arrived and you've explained what the day involves, remind your volunteers about how painting the kitchen will really benefit service users and thank them sincerely for their time. You might have already done this when they signed up online, but it's even more powerful in person. After all, it might seem like you're just painting a room, but really you're creating more pleasant surroundings for people who need it.
4. Encourage breaks
Remember, people are giving up their free time; they're not employees! So make sure you remind them that they can take a break whenever they feel like it. You'll probably find that they are pretty hard workers. Nevertheless, provide a space where they can grab a quick drink or put their feet up for a few minutes.
5. Take a picture
Once the community garden is all de-weeded, take a picture of your smiley, muddy volunteers beside the fruit of their labours – even better if you get a before picture, too! Share it on Facebook (with their permission first, of course), and tell them to look out for it so they can tag themselves. People love showing their friends what they've been up to, especially if it shows off their neighbourly side. The tagging will also make it easy for them to make contact with fellow volunteers.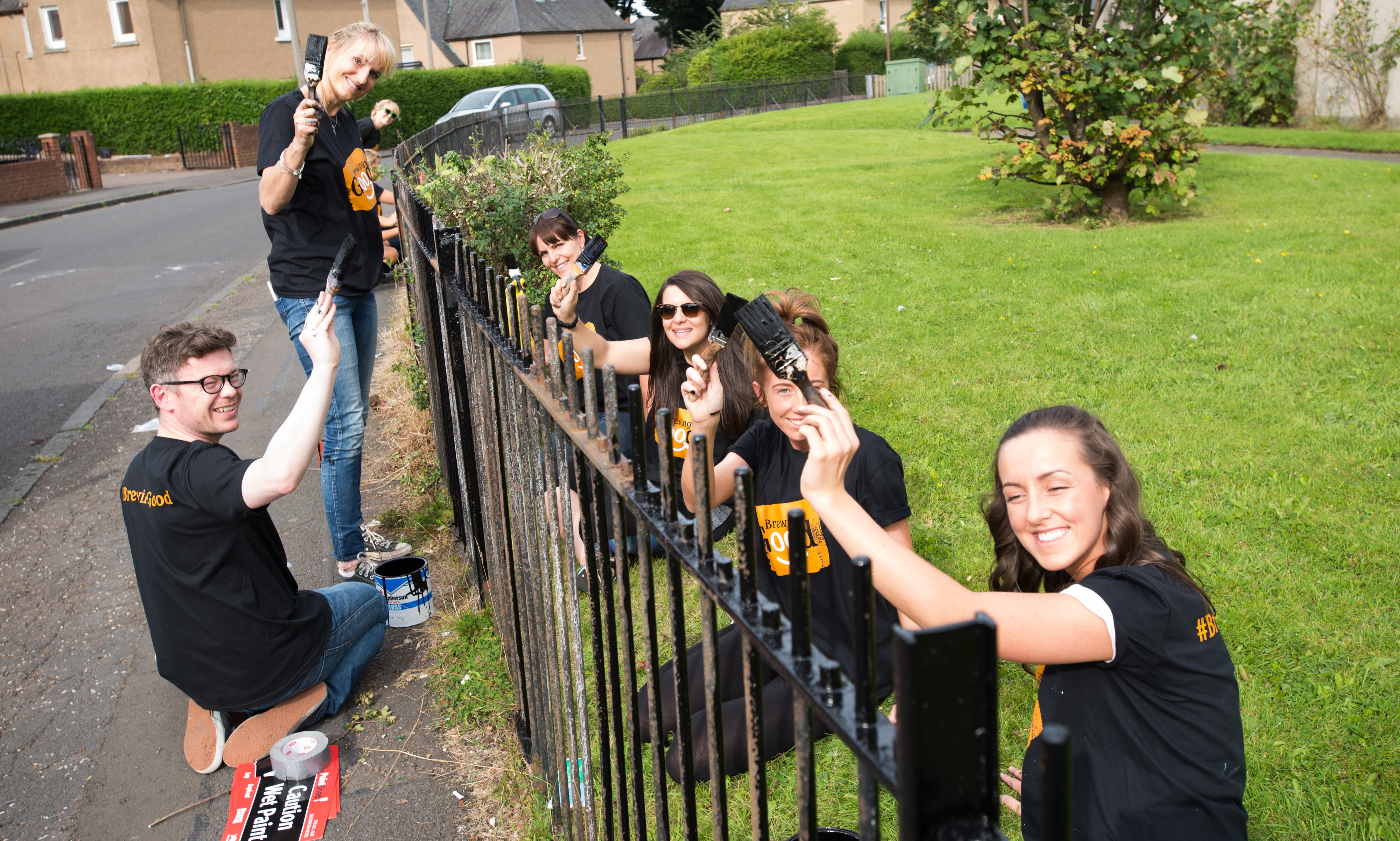 6. Follow up
Send a follow up email after the day to thank people (again) for volunteering. When you set up a volunteer event on Neighbourly, this email is sent automatically once you've confirmed who attended. For those who couldn't make it in the end, they also receive an email automatically encouraging them to look out for further opportunities. If you've already got another event lined up, be sure to let them know.
7. Share the impact
People love to know that they've made a difference. Show them what impact they've had by sharing a picture of service users enjoying the new space your volunteers kitted out. If they feel like they've made a tangible change, they'll be back before you know it.
About Neighbourly
Neighbourly is a unique giving website that can help you raise funds, find local volunteers and make business connections. It's 100% free for charities - simply create a project to get started.